Throw n Grow at 2.5 weeks
09-22-2006, 11:35 AM
Throw n Grow at 2.5 weeks
---
Well 2.5 weeks ago armed with a garden rake, garden weasel, and a bag of Throw N Grow we made a small plot on an old road bed. We haven't had much rain. About an inch since it was planted. It gets mottled sun throughout the day. Here it is so far. I biked in the 2 miles with my little helpers to check it out. It was the 1st I saw it since planting. I think it is doin ok.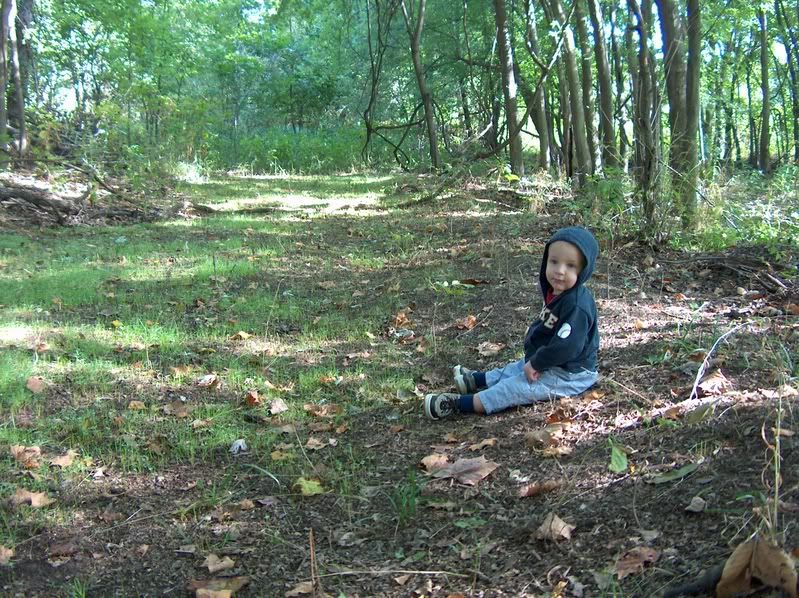 09-22-2006, 03:01 PM
RE: Throw n Grow at 2.5 weeks
---
I hope this is what I see this weekend. Seed was spread a few weeks ago, and the same rain situation as you. Matter of fact, if you're in Southern IL, we probably planted and then dealt with the exact same weather situations at the same time.
09-23-2006, 05:38 AM
Join Date: Nov 2005
Location:
Posts: 160
RE: Throw n Grow at 2.5 weeks
---
thats about how mine looked, i've had mine planted for about 4-5 weeks and its comming in beautifully. Right now yours looks spotty, and sparse, so did mine, but in another coulple of days it should fill in the blank spots and start to shoot up. looks great!!
09-23-2006, 06:20 AM
RE: Throw n Grow at 2.5 weeks
---
think it looks fine, with a little more rain, should really take off, after it gets up good, put a small amount of ammonia on it and watch it really go, great looking helper you gotthere.
Thread
Thread Starter
Forum
Replies
Last Post
Wildlife Management / Food Plots
Wildlife Management / Food Plots
Wildlife Management / Food Plots
Posting Rules
You may not post new threads
You may not post replies
You may not post attachments
You may not edit your posts
---
HTML code is Off
---