northern Ontario 2014 whitetail
10-19-2014, 02:04 PM
Typical Buck
Join Date: Mar 2004
Location:
Posts: 696
northern Ontario 2014 whitetail
---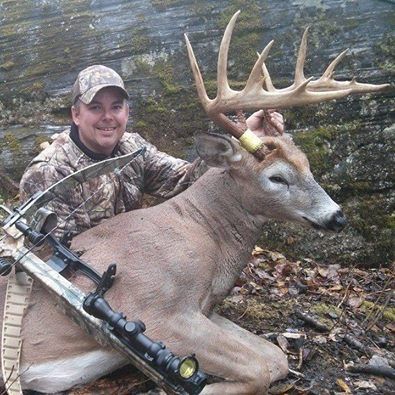 Public land, big bush, early season dandy killed this past Wednesday. Had some close encounters with him in the first week and after moving the stand I had a great pic on the trail cam that same day. 3 days later he was mine after a 15 yd shot with my Excalibur equinox.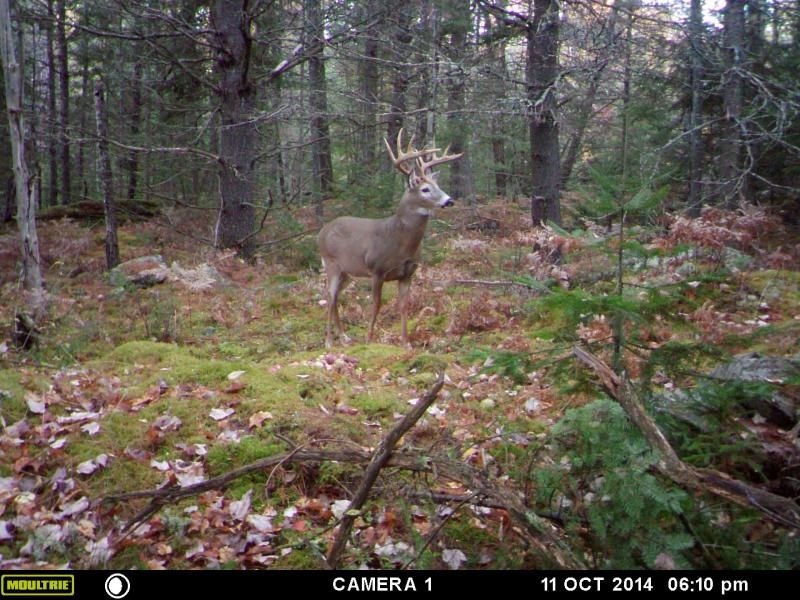 10-20-2014, 08:48 AM
Typical Buck
Join Date: Mar 2004
Location:
Posts: 696
---
In all honesty the only pressure this guy got was from me but he was on a couple other trail cams of other guys that hunt with me not far from this spot. They are meat hunters and new I wanted him bad so they left him for me. There was another guy came in and started hunting the area we are in and I was not very happy. It is public so there wasn't a lot I could do.... but there was a little something. Instead of worrying about it we tried to control it. I had another spot a couple miles away and I offered this spot to the new guy moving into the area. He wanted to fill a doe tag and so I showed him pics of lots of does and we offered to leave my buddies double ladder stand for him.
He thought that was great and he was happy to move away from this area. Last thing I wanted was for anybody else to get a look or pic at this guy.
Anyway to answer your question 30-06, after he only was only cam at night I moved my camera to as close to the cedar swamp I was sure he was coming out of. It was only about 1/2 mile but to get to this little clearing I have to push my way through some thick spruce bush. It is just a little pocket back in there that would receive no pressure form anyone at all because it's just off this swamp and through some thick stuff to get there. The backside of the swamp is also backed by the private land and thankfully the residential homes are not occupied by hunters! In the trail cam pic just over his hind end straight back it drops down off this high rock area into low lying wet cedar swamp. That is exactly where he walked up from.
He just felt safe in here and so it was all about the right wind. East or NE wind was the ticket and when we were experiencing some bad weather with these wind patterns, I sat on this spot for three days and got him.
I would say this was a very killable deer and one of the "easier" mature bucks I have been able to get on. That said I sat in a tree stand for a total of 22 hours over the first 2 weeks of season to kill this buck.