Let's see pics of your hunting blinds!
09-23-2015, 08:00 AM
Spike
Join Date: Apr 2015
Location: Allentown, Pa; Morgantown, Wv
Posts: 10
---
My blind was built from old pallets, a couple of 2x6's, a sick metal roof, plywood, and a ton of ducktape and nails. this is a bad picture of it, ill post a few better ones later, gotta get my dad to take the pics and send them to me haha. dimensions are in the ballpark of 6x5 and 8' tall
11-19-2015, 02:51 PM
---
01-16-2016, 05:17 PM
---
we built one last year with a set of stairs -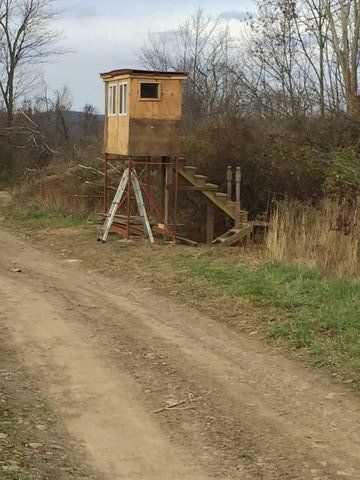 this one is called the Ticket Booth - its covers our Pipeline - its so popular that you need a ticket to get a turn to hunt it.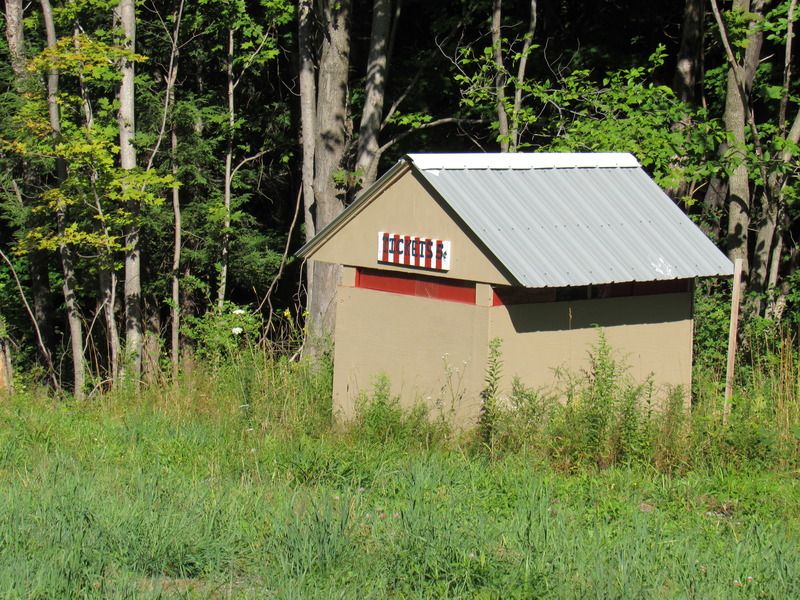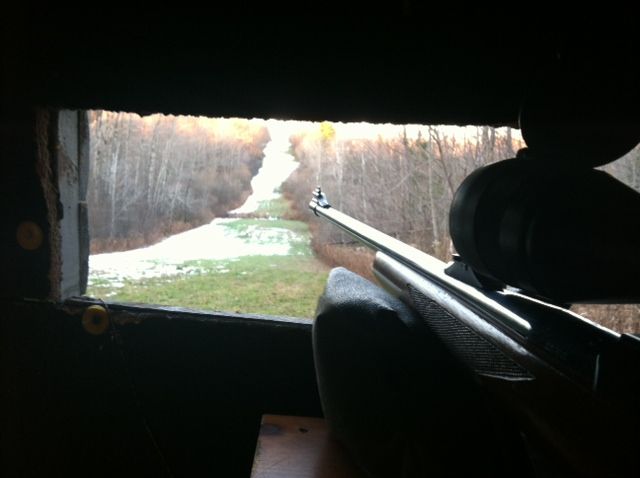 We have several Portable ones that we made and occaisionally move around -
This one is the smallest and its called the ICEBOX -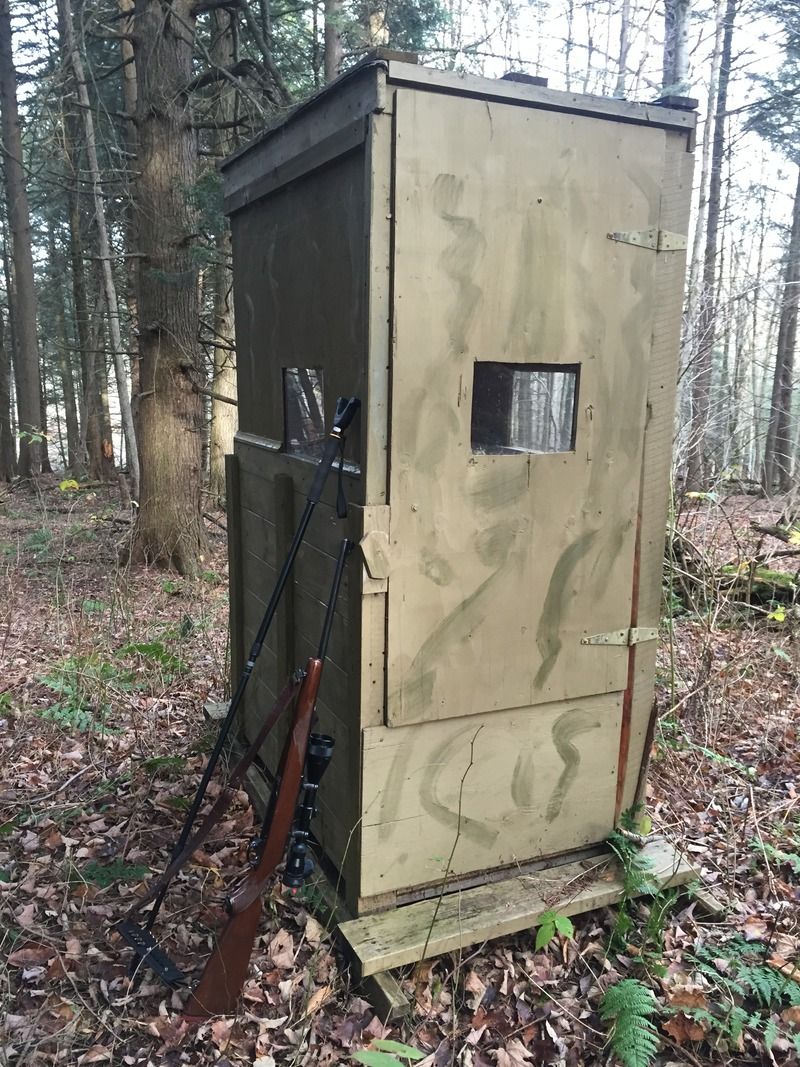 two others can sit two people - we use them for turkey and deer and are also on skids.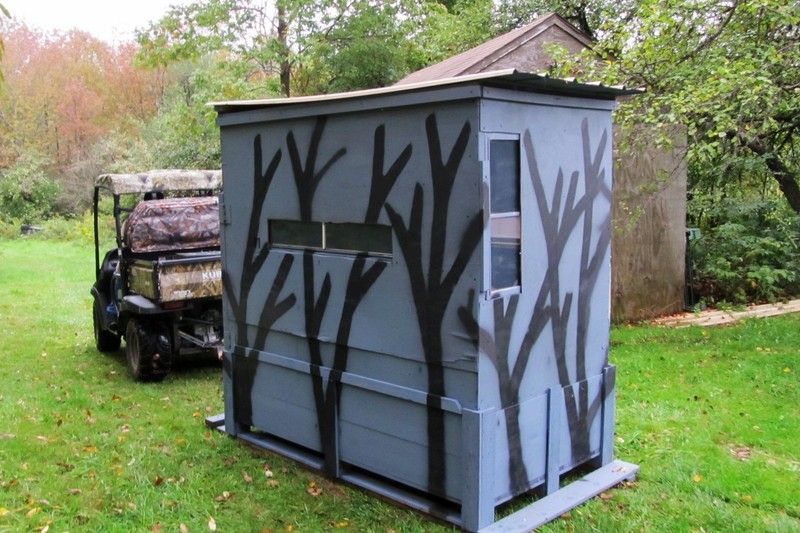 we enjoy the boxes in all seasons. We still hunt treestands as well - but these boxes can be hunted without any deer knowing they are being hunted where we put them - and they extend our hunting opportunities.
---
Last edited by farm hunter; 01-16-2016 at

06:04 PM

.
01-17-2016, 02:59 AM
---
The ice box is it even 4'x4'?
I would think your skids would be digging in my woods as I don't have smooth paths to drag a blind down. I used treated 4"x4" skids the a 45 degree angle on both ends so I can tow the blind either end.
Yes I can not tow then on side hills or up and down hills unless the house part is on the up hill side.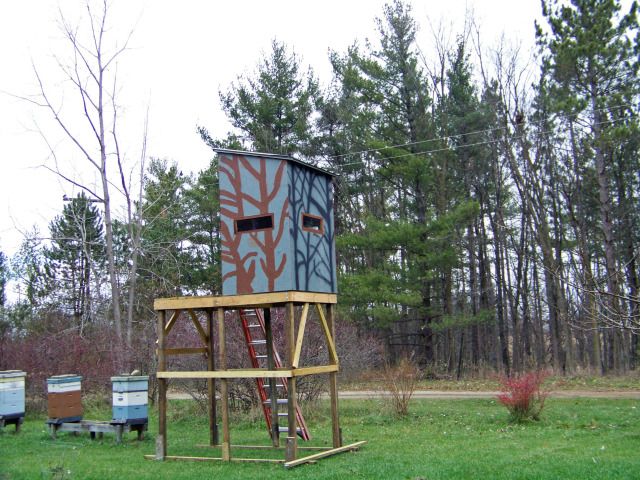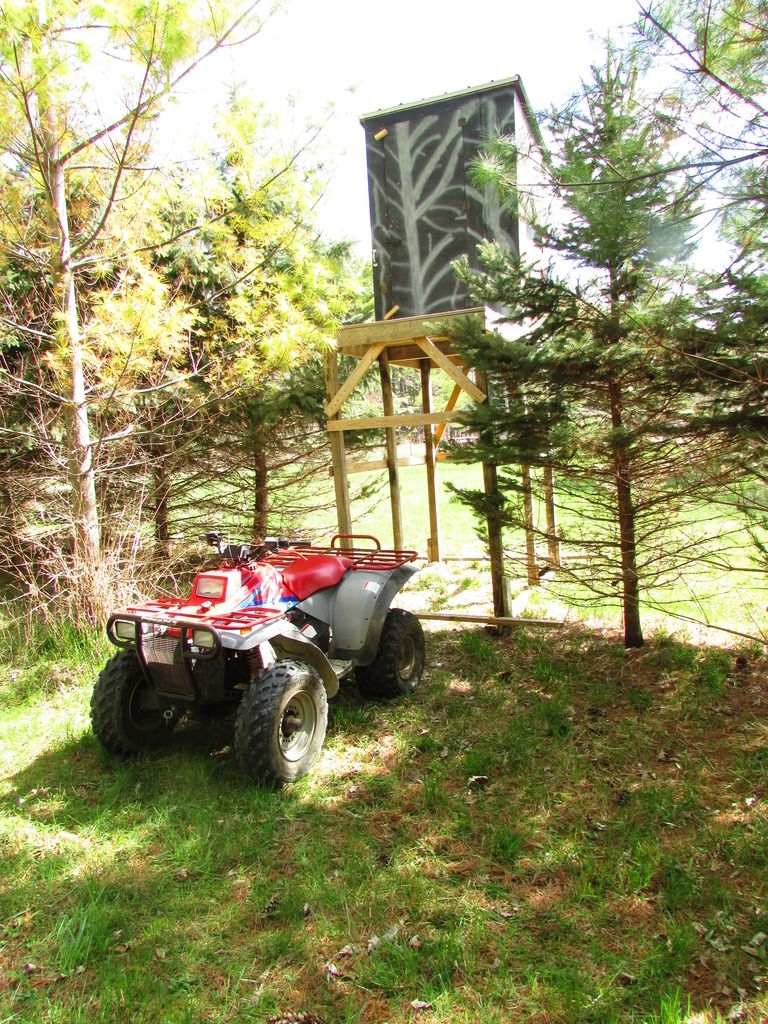 Al
01-17-2016, 08:11 PM
---
no that ICEBOX isn't 4x4. I don't know what it is - maybe 3 x 3.5 - maybe less. Its small enough that a candle can heat it with the windows slid shut. The portable box blinds were made from shipping containers and some light framing and underlayment (luan) plywood to keep it light up top. I have it tucked into some hemlocks -and on real cold days - its as close to a sure thing as we have for taking a deer for the freezer.
03-20-2016, 09:45 PM
---
Cataway, that thing is great. I am doing something similar. As the name states, I need a blind big enough for 4 of my hunting age kids, a wife, and a daughter's boyfriend (who won't be alone with her in the blind without me and a super crazy stare). I figure an 8x8 should suffice. You got any pics inside of that beast?