Opening Day Success in PA!
12-02-2012, 10:34 AM
Opening Day Success in PA!
---
I have been through many openers in Pa. This year though would be my Nephew's 1st. The plan was for him to sit with me and hopefully take his 1st deer, hopefully a buck.
We hiked our way through the woods to a double ladder stand and we were in place about 35 minutes before legal shooting time. It did not take long after quieting down till we heard some deer movement in the darkness. We heard the distinct sound of a buck grunting. We heard the deer pass to our left on the other side of the valley we were sitting in. Light could not come quick enough.
Finally 1st light and we were on alert looking and listening for movement. After about 45 minutes my Nephew caught movement further up the valley, almost to the top of the ridge. I looked in that direction and immediately saw that it was a good buck working from our left to right but heavy briars, brush and trees were between the deer and us. I immediately told my Nephew to get his gun ready, he mounted his gun on the adjustable monopod we brought for a steady rest. The deer moved further to our right. I bleated with my can to try and keep his attention so he could find him in the scope. Unfortunately he was having trouble acquiring the deer in his sights. Not the ideal situation for a new hunter trying to get his 1st deer. The buck moved further to our right and was in jeopardy of leaving. He said, "shoot him!" to me. So I got my gun up and shot the buck. He immediately dropped. My nephew then said, "I see him he in my scope, he's down!" I felt bad and apologized immediately, wishing he could have shot this deer. I explained it was early and we would just sit still hoping another buck would materialize.
Well it did not take long, not ten minutes later another buck came from the same direction and stood 10 yards in front of my dead buck looking at him. My Nephew was ready this time. "Can I shoot?", he asked. I said, "Yes if you are steady. Put it on his shoulder and squeeze." He shot and I immediately saw the deer react, whirl and run. He crashed! High fives, fist pumps were given. It was not even eight o'clock and we had two buck down. Then the hard work began, 3 hours later we had the deer worked out to the truck. I'm very proud of my Nephew, what a great kid!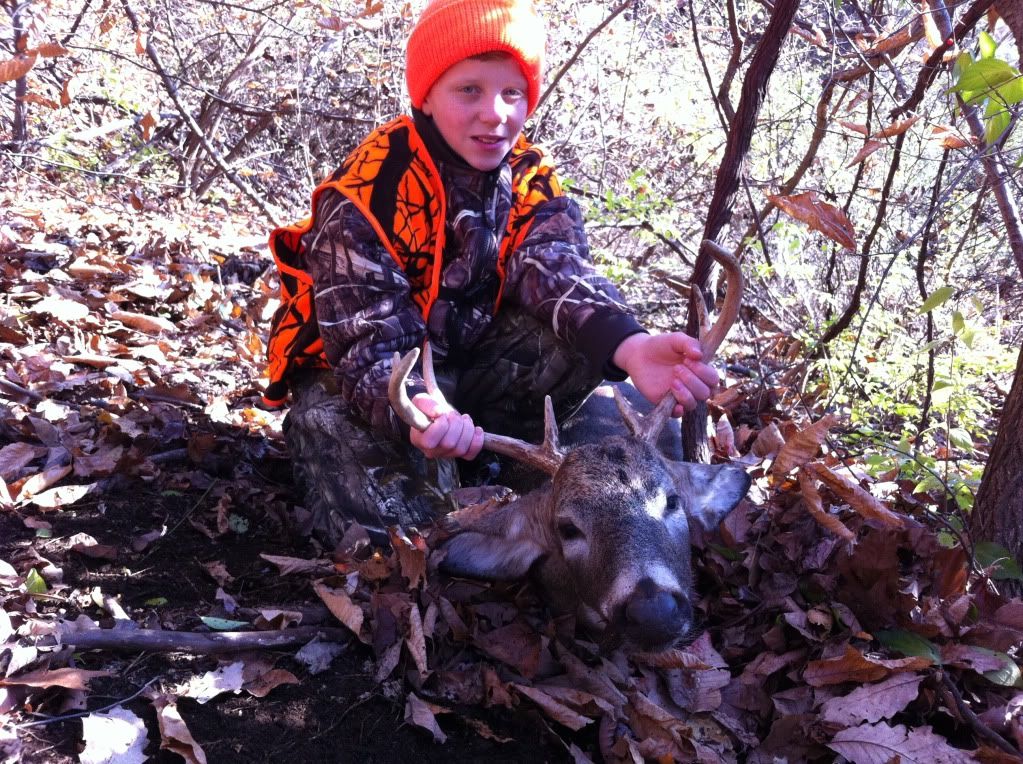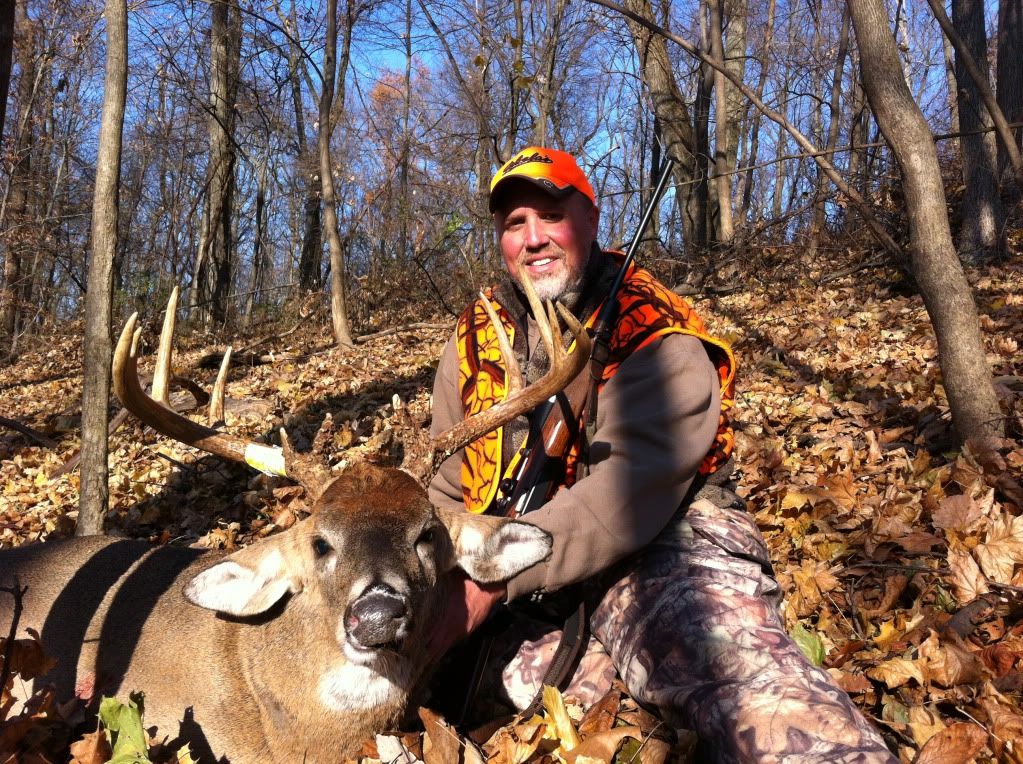 ---
Last edited by White-tail-deer; 12-02-2012 at

02:24 PM

.
Posting Rules
You may not post new threads
You may not post replies
You may not post attachments
You may not edit your posts
---
HTML code is Off
---