Checked the cam today, I like what I see. (Pic heavy)
09-20-2012, 08:54 PM
Spike
Join Date: Nov 2009
Location: SW, OK
Posts: 95
Checked the cam today, I like what I see. (Pic heavy)
---
Went out to get the camera the other and had the radiator on the farm truck blow on me, but the pics made up for it. Let me know what you think about the big eight on the right of the up close and the few last ones. oh yeah the freak buck has a nice left side and a jacked up right one, tines go straight up.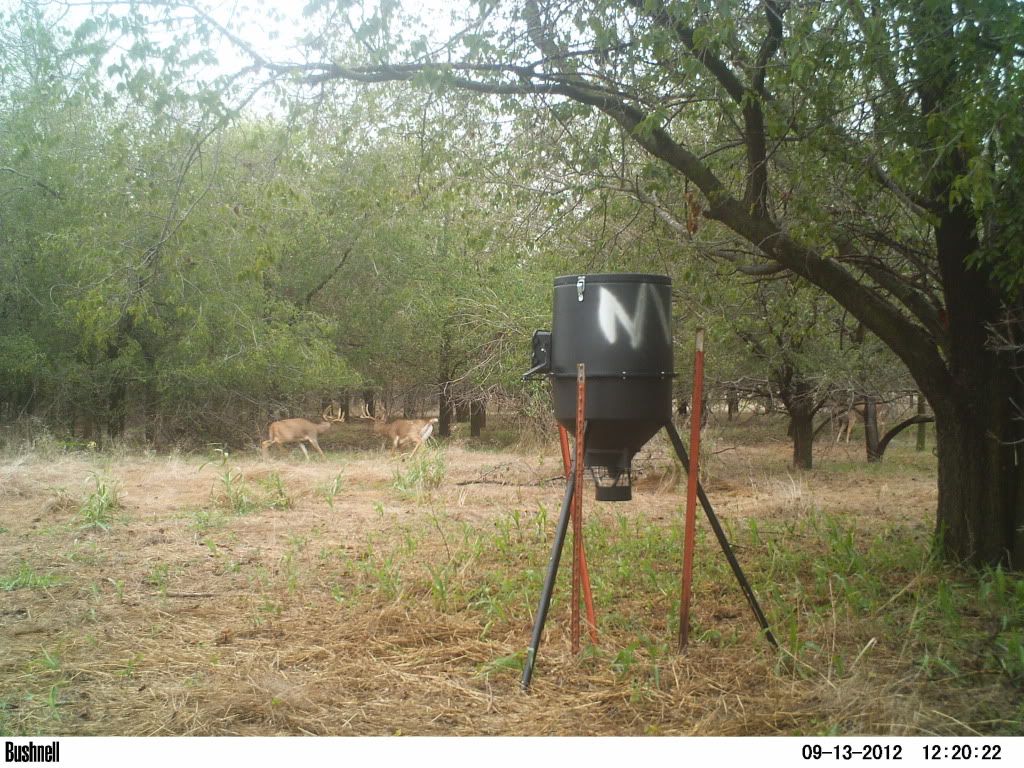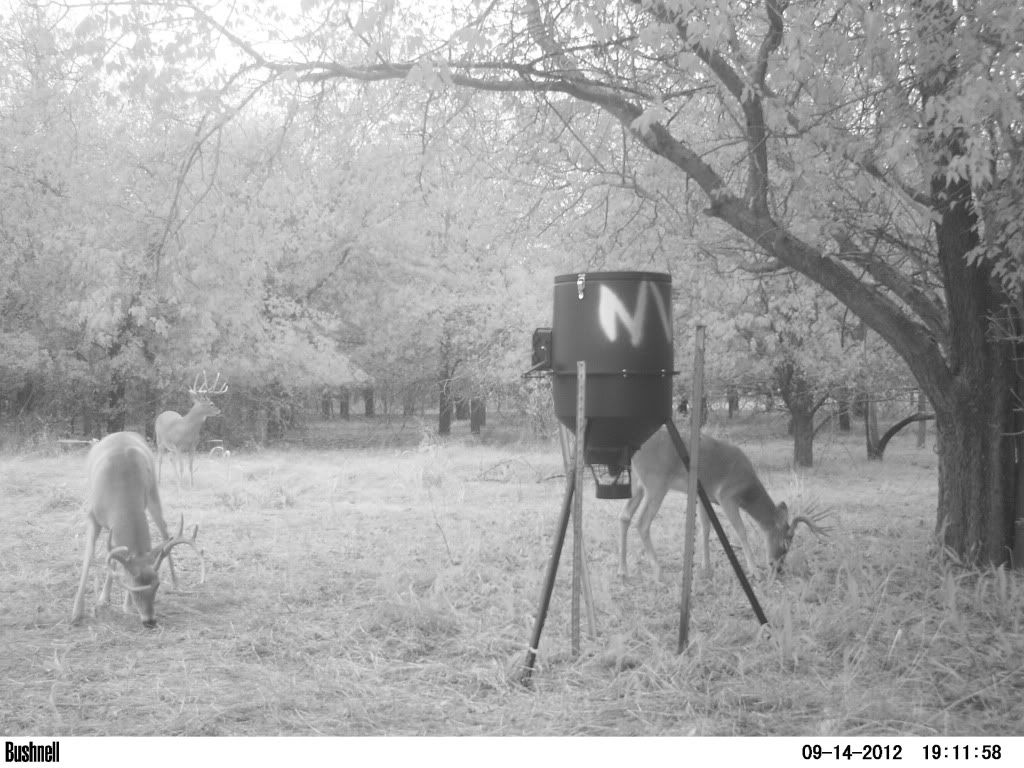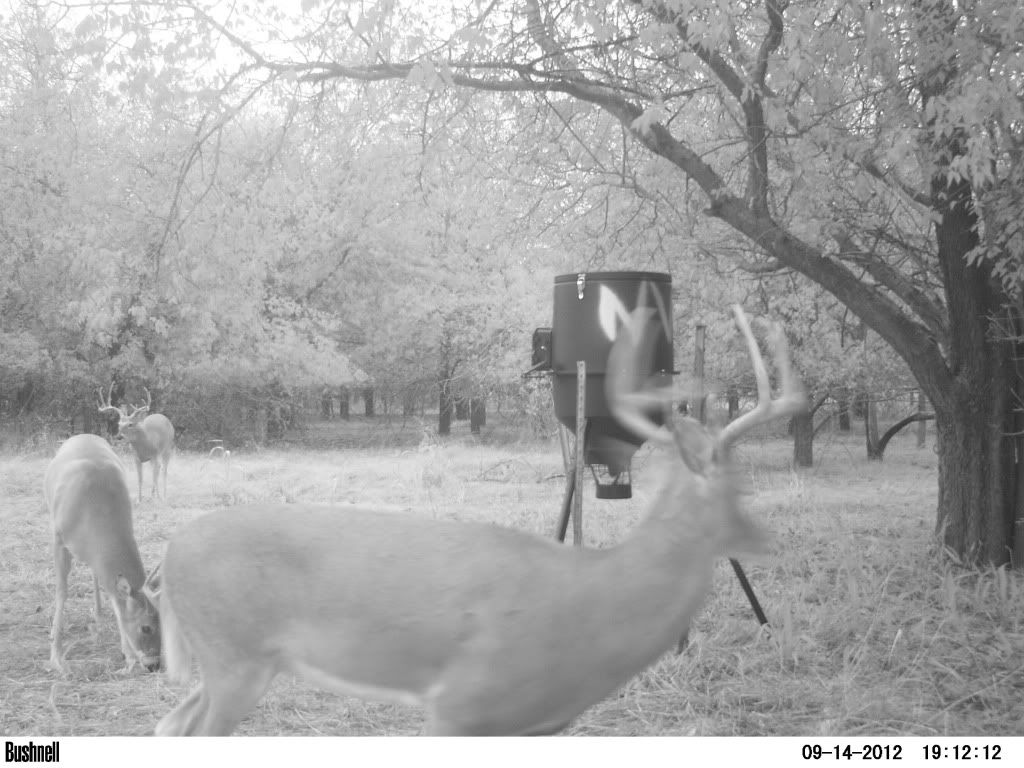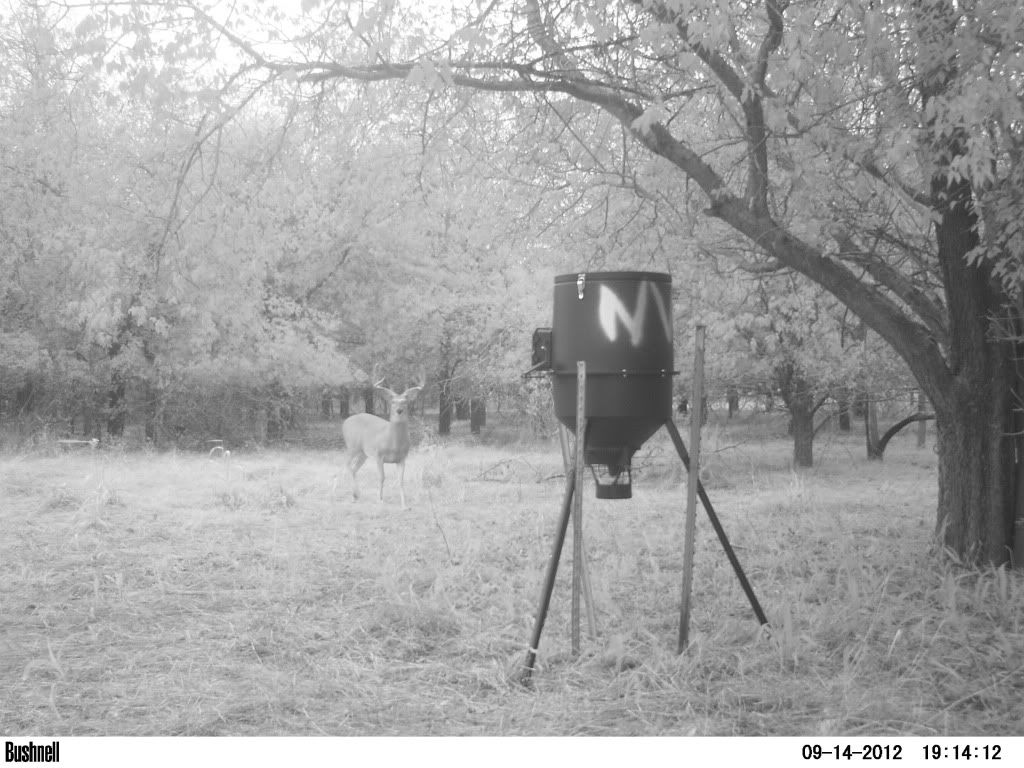 09-20-2012, 11:13 PM
---
, but them canned hunts can get expensive right? LoL Just joking.
They look ok. Don't harvest them though. You'll wan't to keep them in the herd, cuz after all, tomorrow is guaranteed!
again I'm kidding!
Honestly, I would be happy with any of those bucks!
09-23-2012, 04:11 PM
---
As said by the others about not being able to put food down; baiting isnt really hunting anyways. i have nothing agianst baiting to get a picture like this and i really dont have anything agianst people who bait, but i wont do it.