| | |
| --- | --- |
| schooter | 08-31-2012 06:41 AM |
---
King's Buck being scored by B&C in Sept!

| | |
| --- | --- |
| TeamWiscoUNIT61 | 08-31-2012 07:15 AM |
---
That is some buck. Gotta love the mississippi river valley!
| | |
| --- | --- |
| deernutz | 08-31-2012 10:18 AM |
---
1 Attachment(s)
Thank god finally. I've been arguing this for awhile now. Growing up in WI I was furious about the matter. I even did some investigating of other records scored in the past and found discrepancies. Like the buck Petrzilka buck that had the same antler configuration as the king buck but was scored as a typical. Glad to see this is finally happening.
| | |
| --- | --- |
| Arkansasmountainman | 08-31-2012 06:02 PM |
---
That is awesome!! That deer deserves the recognition
| | |
| --- | --- |
| snapper1982 | 08-31-2012 06:51 PM |
---
well if you all are wanting common based points to be scored typical then the wayne zaft buck should be the world record typical with a bow. the one thing i disagree with in it all is that it is up to each individual scorer to decide. the point in question appears to come more off the inside of the rack and not directly off the top in line with the others. if he is deemed typical by the panel and so scored great but if not then ok
| | |
| --- | --- |
| Topgun 3006 | 08-31-2012 07:10 PM |
---
That point in question comes off the main rack and is just real close to the G2 because of the great mass on that beam! To have not scored it as a typical right from the getgo tells me there are a lot of politics and shenanigans going on in the B&C organization!
| | |
| --- | --- |
| Topgun 3006 | 08-31-2012 08:03 PM |
---
RR---The decision was already made to score it as a typical 12 pointer. If they were going to do it the way you said, they wouldn't need to because it was already officially done that way and it was in the 180 area.
| | |
| --- | --- |
| Gimpy | 09-01-2012 06:14 AM |
---
Good news.
| | |
| --- | --- |
| snapper1982 | 09-01-2012 01:06 PM |
---
---
Originally Posted by Ridge Runner (Post 3968467)
The zaft buck last I read was classified as a pick-up, he recovered the rack 2 weeks after he shot it.
and B&C rules state for a point to be typical, it must come off top dead center of the main beam.
RR
---
yep that is what it says and if you look at pics of the king buck in all demensions you will see that the point in question on the king buck not only has a common base with the g-2 it also is centered to the inside and not directly off the top.
this is an issue of a lot of people having different opinions of what a non typical point is.
no doubt if the panel decides to score it as a typical there will be a new world record.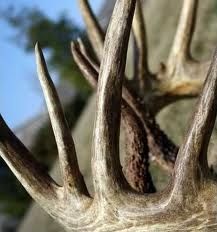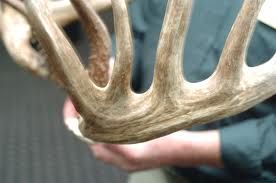 | | |
| --- | --- |
| snapper1982 | 09-01-2012 04:14 PM |
---
---
Originally Posted by Ridge Runner (Post 3968783)
Not wanting to take anything away from that buck, because its an absolute giant, but
In my way of thinking, its impossible for a point that shares the base with another point to be considered typical, make sense?
RR
---
yes you are correct and that is the issue here. most people do not agree with it and say they are typical point when they are not. they are non-typical points. and even though it is being said the deer is going to panel and will be scored typical that is not true til it is done. the rack is going panel and then the panel before scoring will decide together if it is typical or not. it is the same with every rack that goes panel. the zaft buck went from 206 to 173 because the panel ruled points were non typical. the lovstein buck(albia buck) and the beatty buck both lostmany inchs because the panel ruled and scored different than the original scorers. there are a few deer in the records with common base point that shouldnt be there but that is mostly because they were never panel scored.
All times are GMT -8. The time now is

12:23 PM

.

Copyright © 2018 MH Sub I, LLC dba Internet Brands. All rights reserved. Use of this site indicates your consent to the Terms of Use.