Deer Hunting Baiting
08-31-2011, 05:03 AM
Fork Horn
Join Date: Jul 2011
Location: SE Kentucky
Posts: 104
---
In Virginia, where I hunt every year, it is illegal, so no. Here in Kentucky, where I live, it is legal and I buy 250 lbs a month and keep it out behind the house year round along with a couple of deer cameras. I have only taken one deer over it and that was a very very nice 8 pointer three years ago that did not come for the corn but was chasing does that were feeding there.
---
Last edited by bmgillum; 08-31-2011 at

05:06 AM

.
08-31-2011, 09:18 PM
---
In OH. I use 50lb. mineral/salt blocks and bags and also corn to get my bucks to step in front of my cams but dont hunt over them, I also have 30 + acres of food plots and only have hunted over them twice in the last 3 years. In PA. I put feeders out on my property with in a couple days after I harvest my buck. Pike
Wildgame X6C Pics: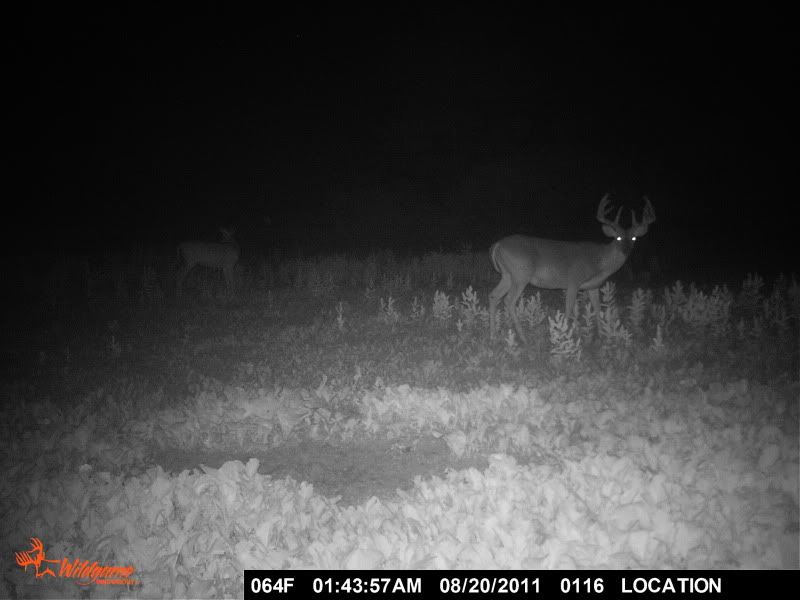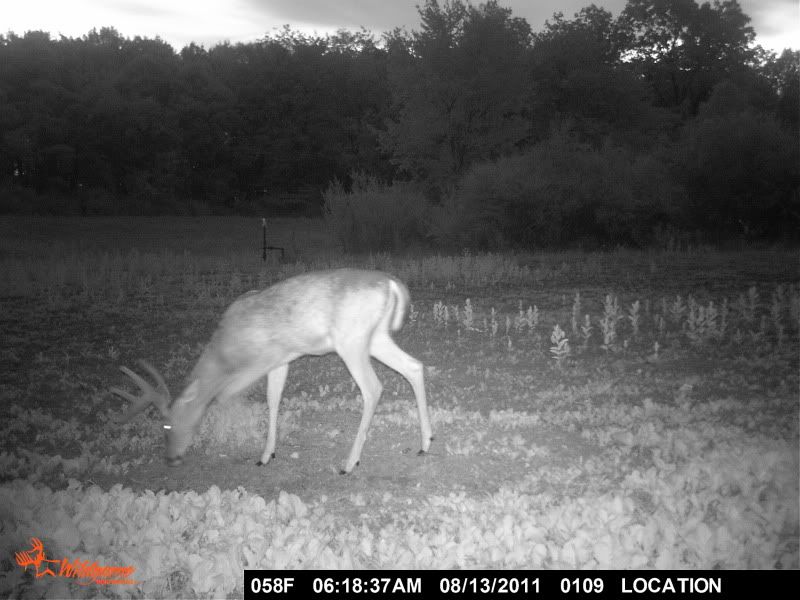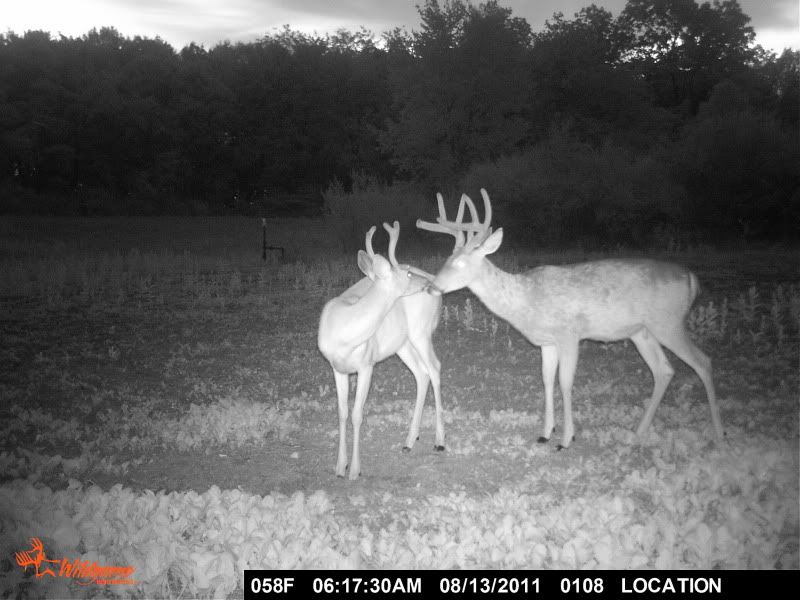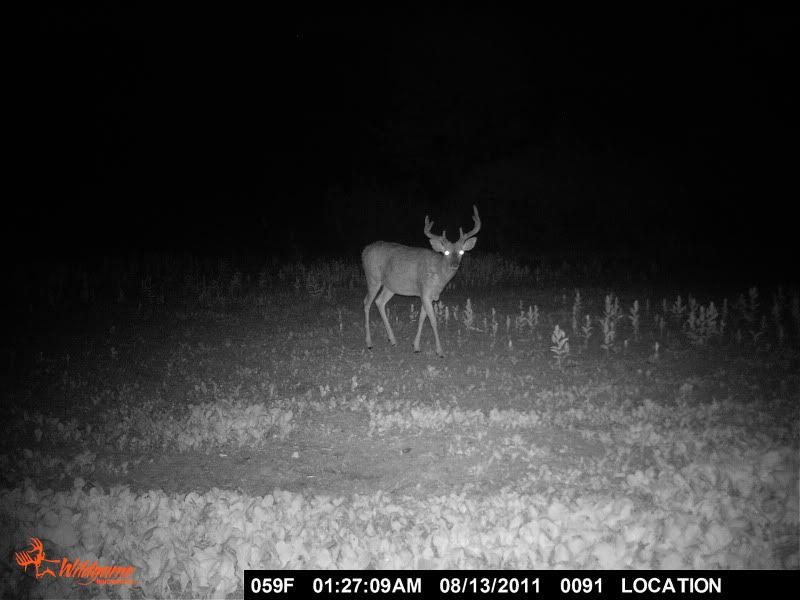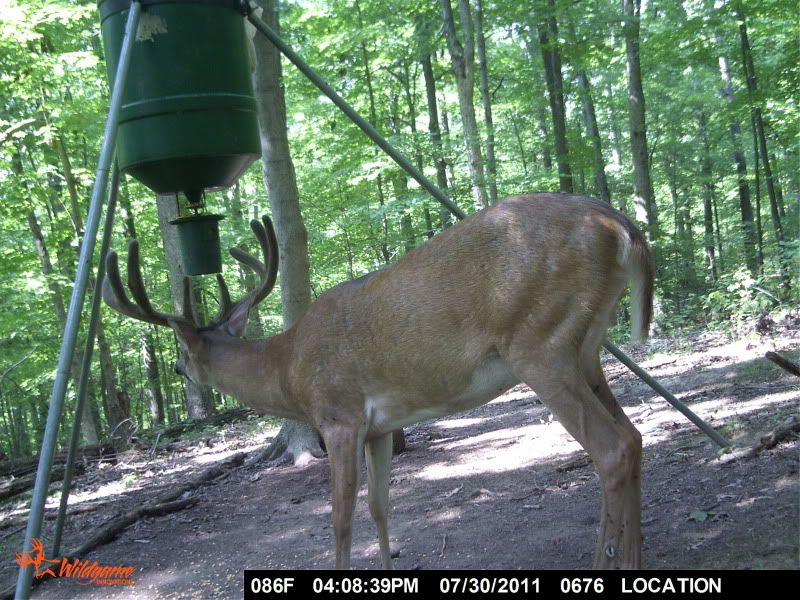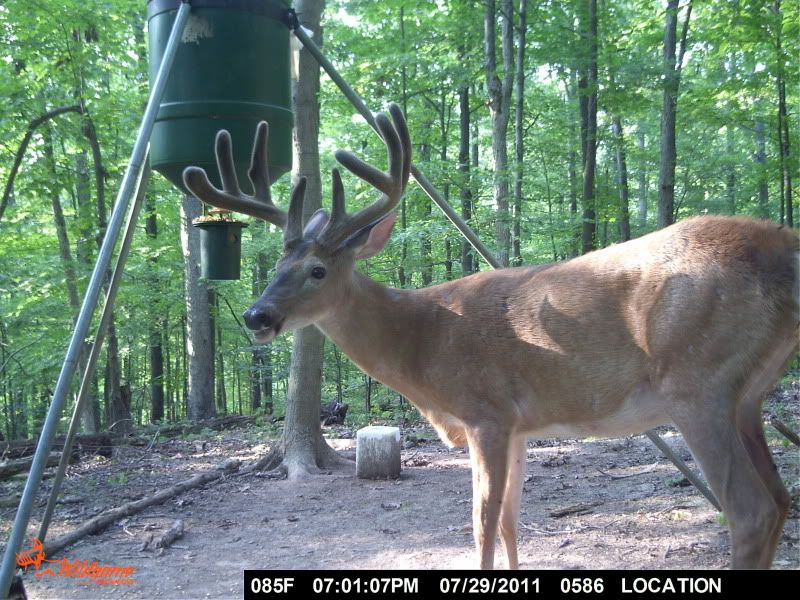 Bushnell Trophy Cam Pics: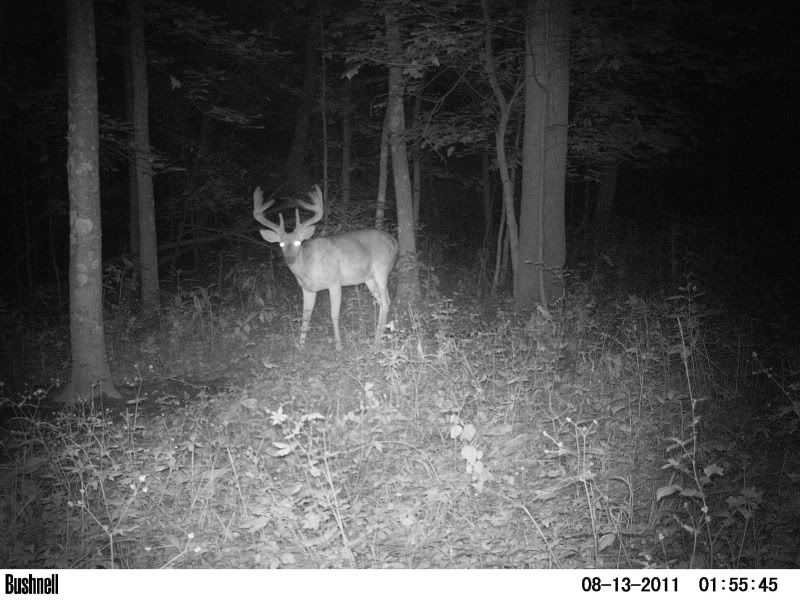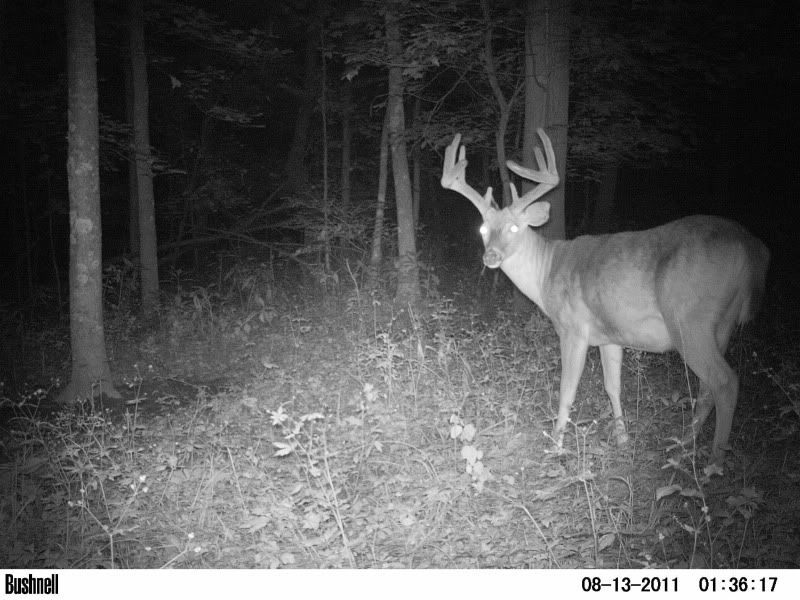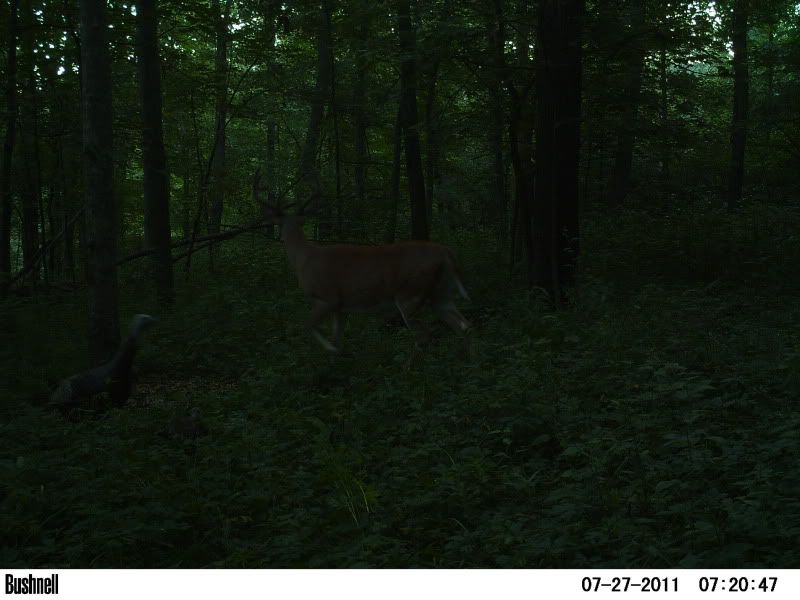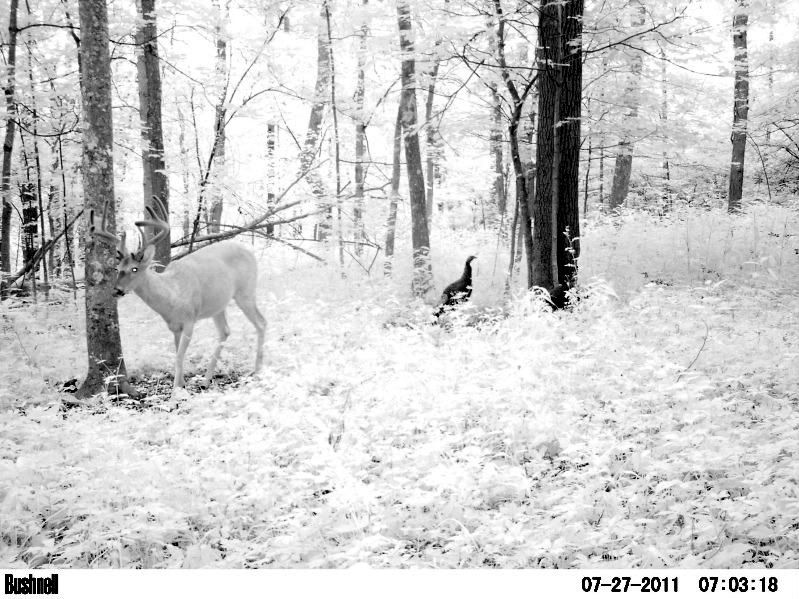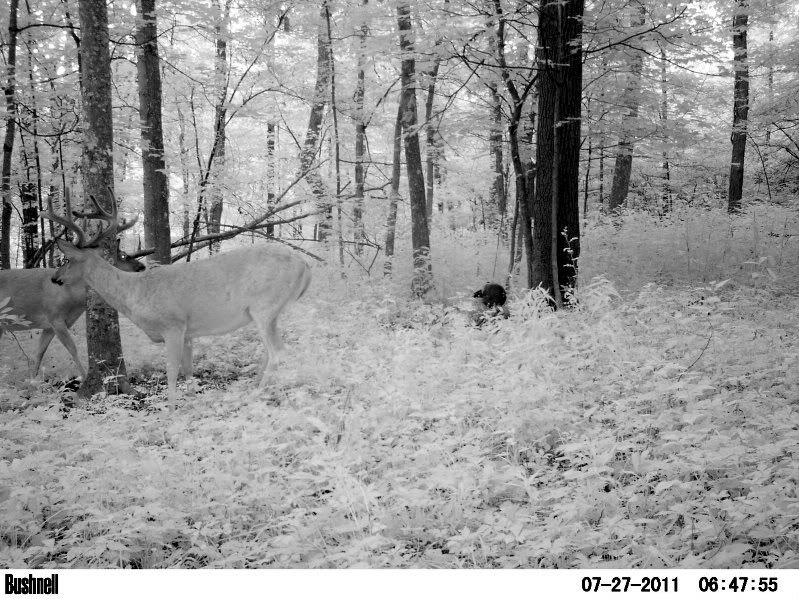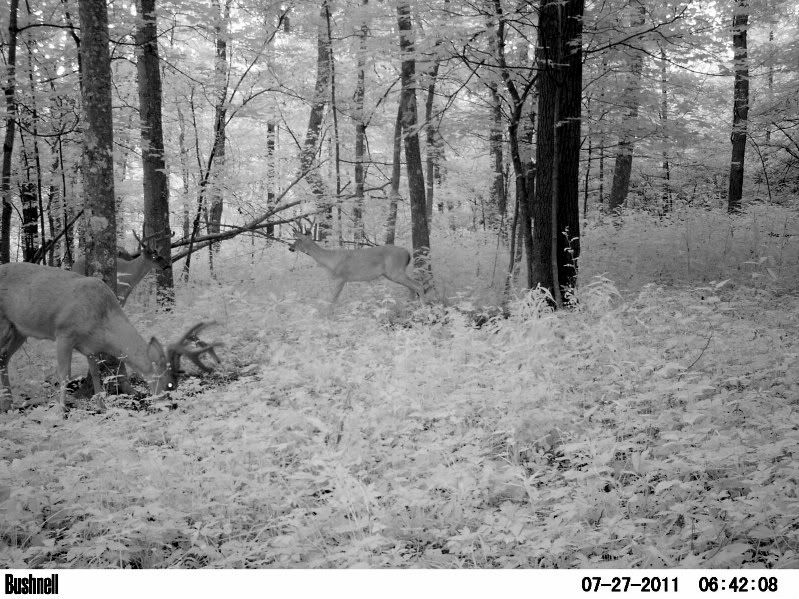 Moultrie I-40 Pics: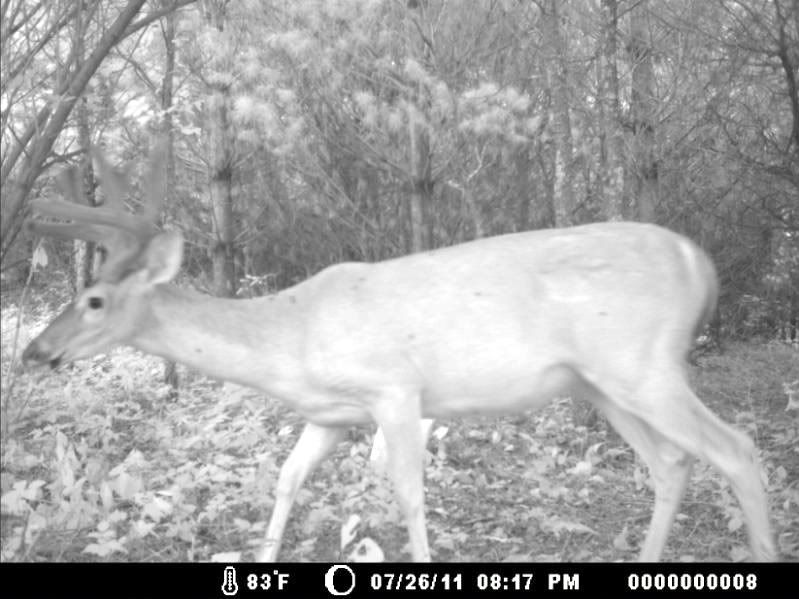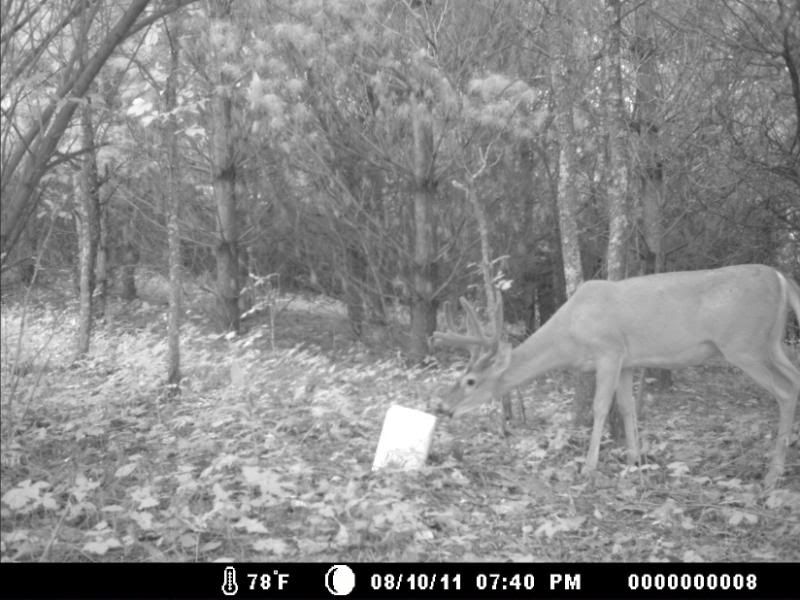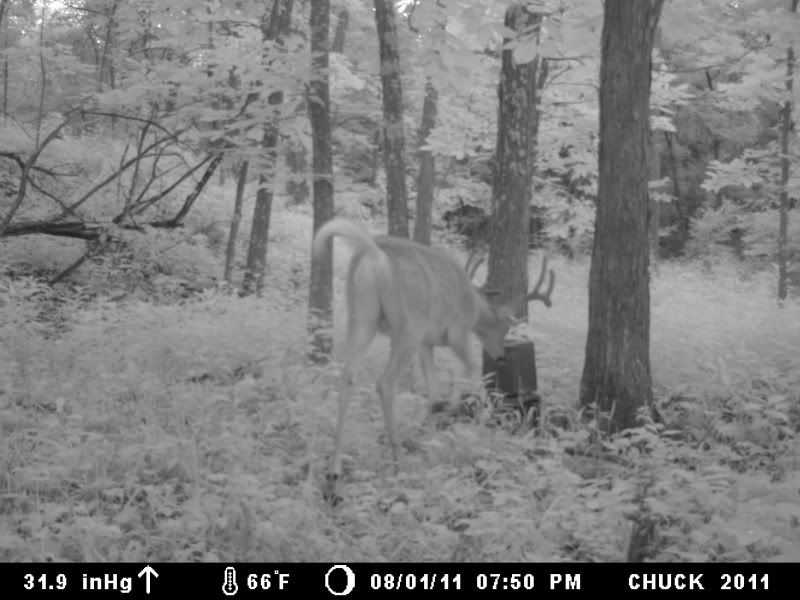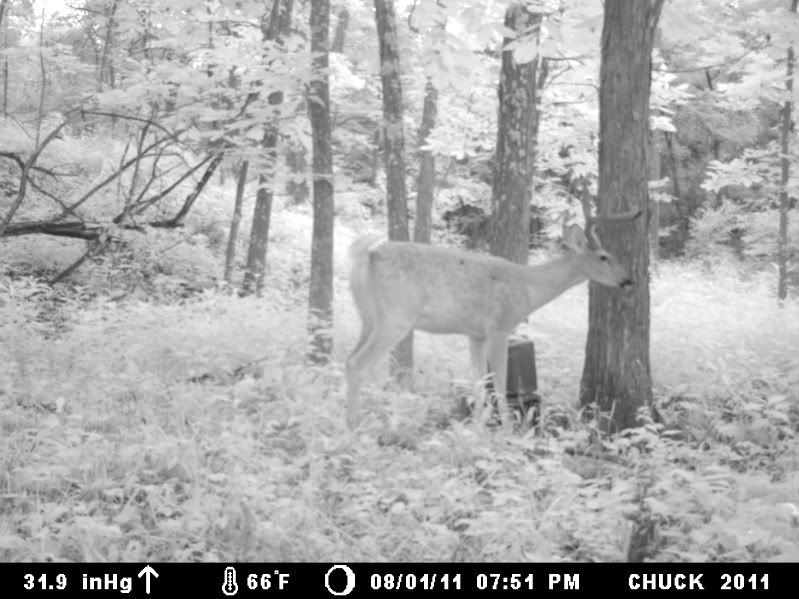 Moultrie M-80 Pics: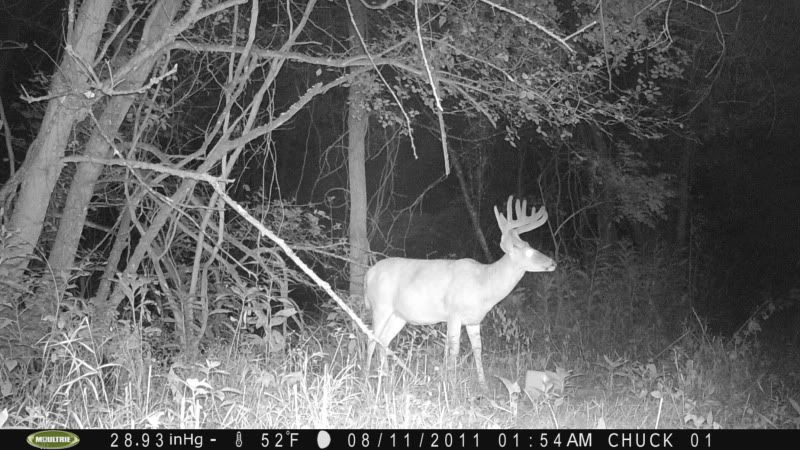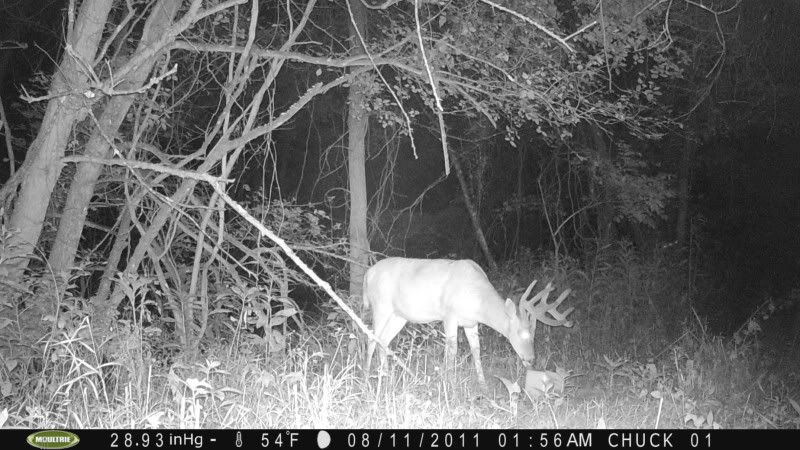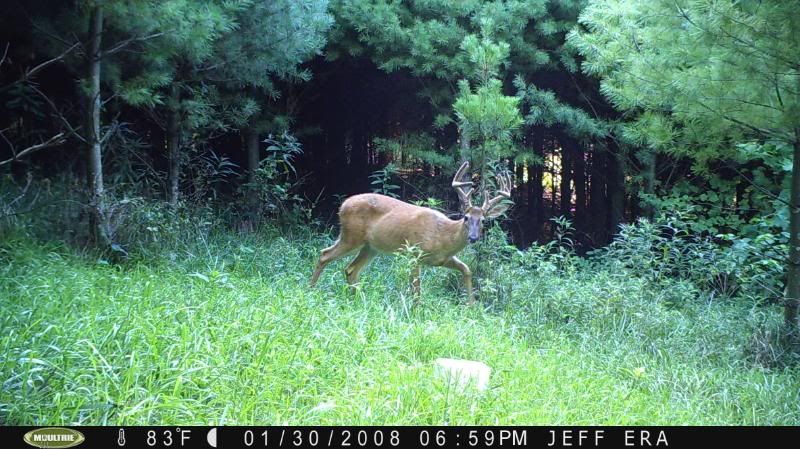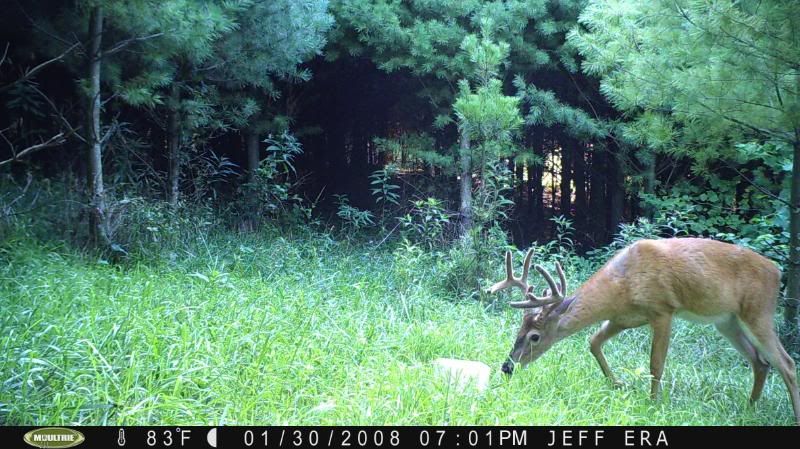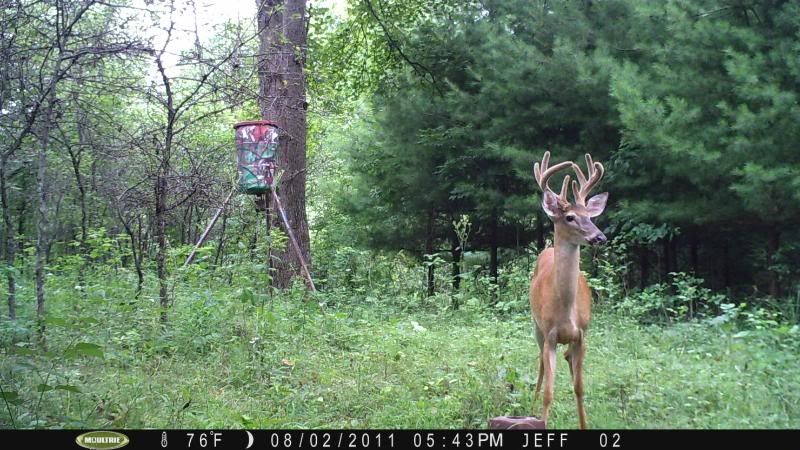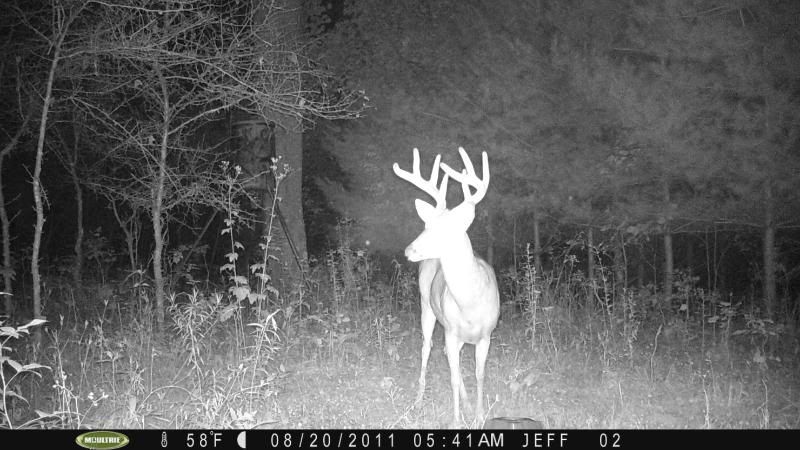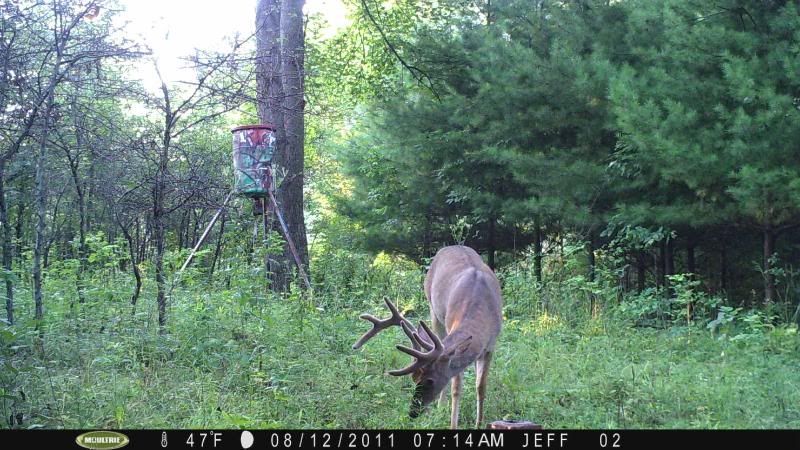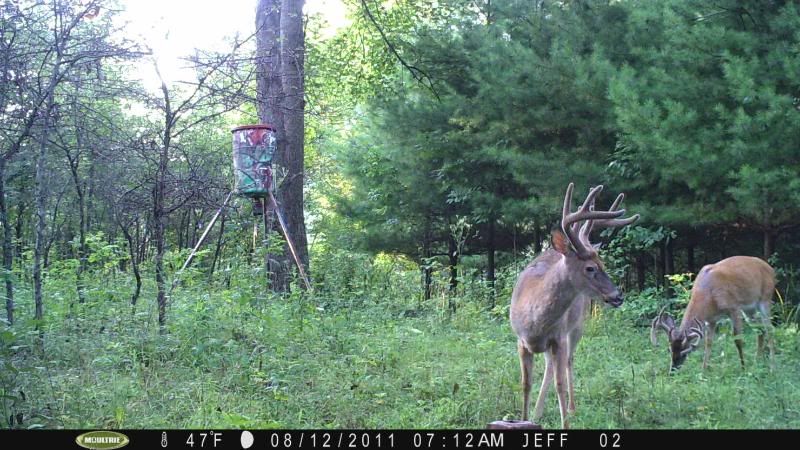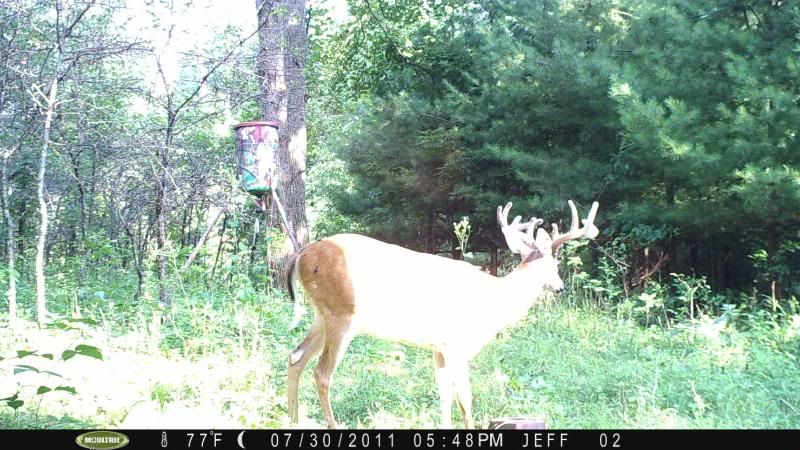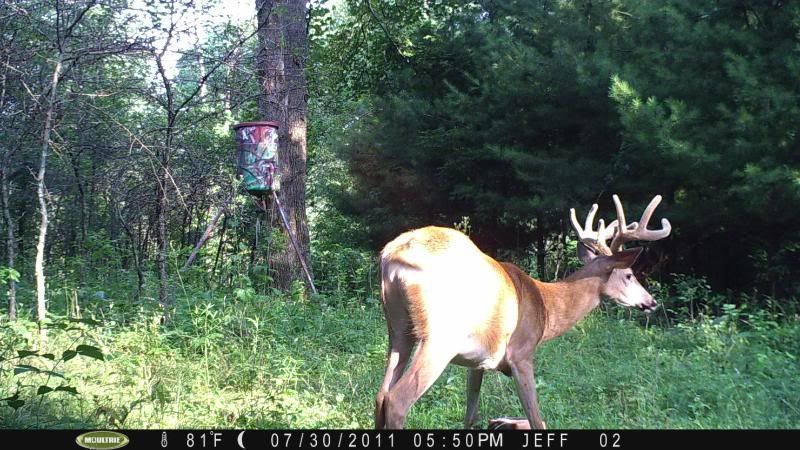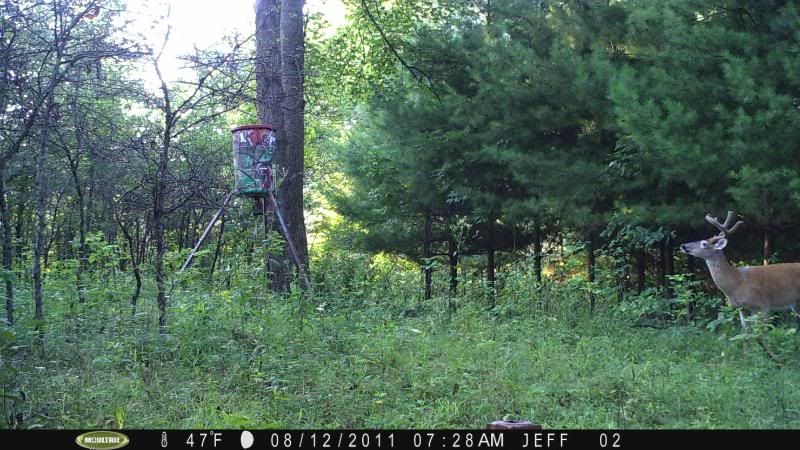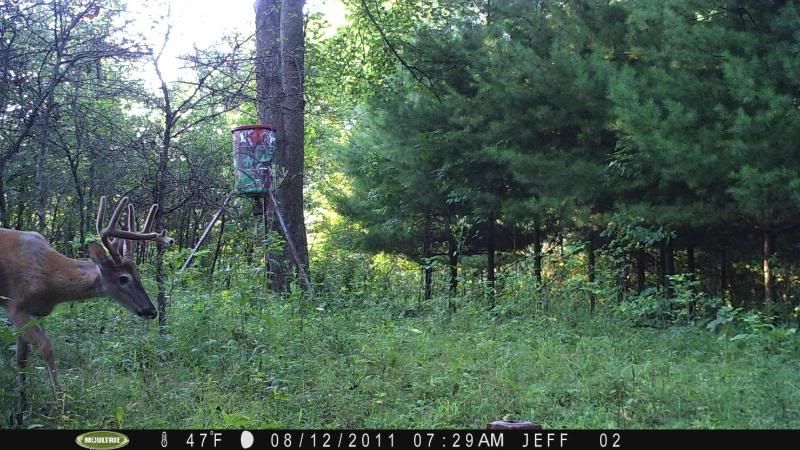 09-02-2011, 08:32 AM
---
Yes I do in cetrain situations. I have killed some deer on bait, but I will tell you some of my best deer were not over bait. Big bucks are big because they won't come to bait during daylight hours the majority of the time.
09-02-2011, 08:39 AM
---
Sure they do! Pike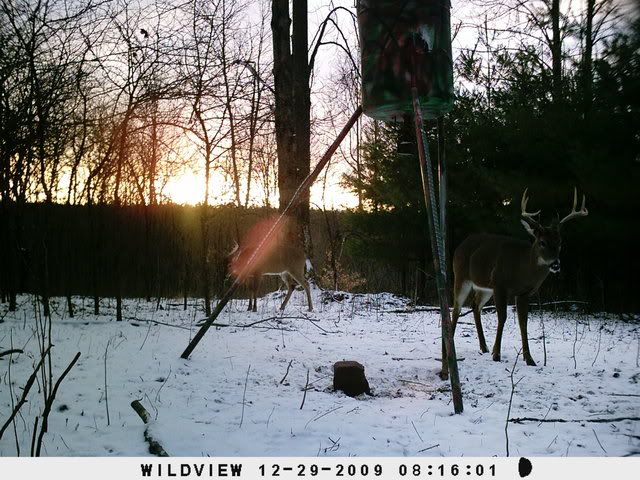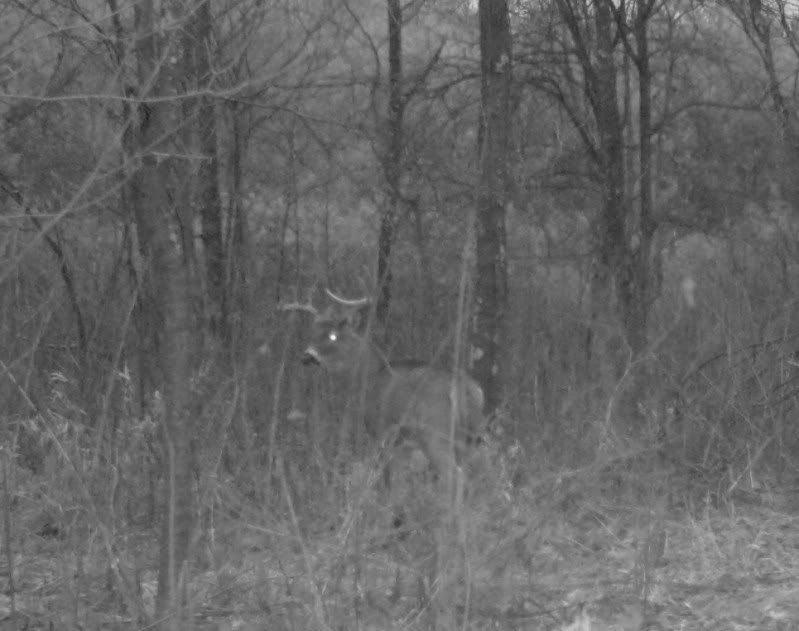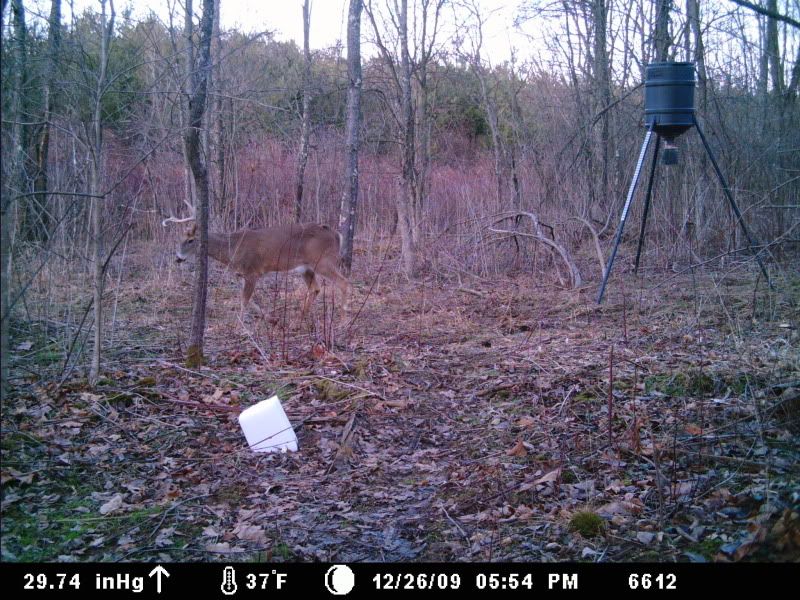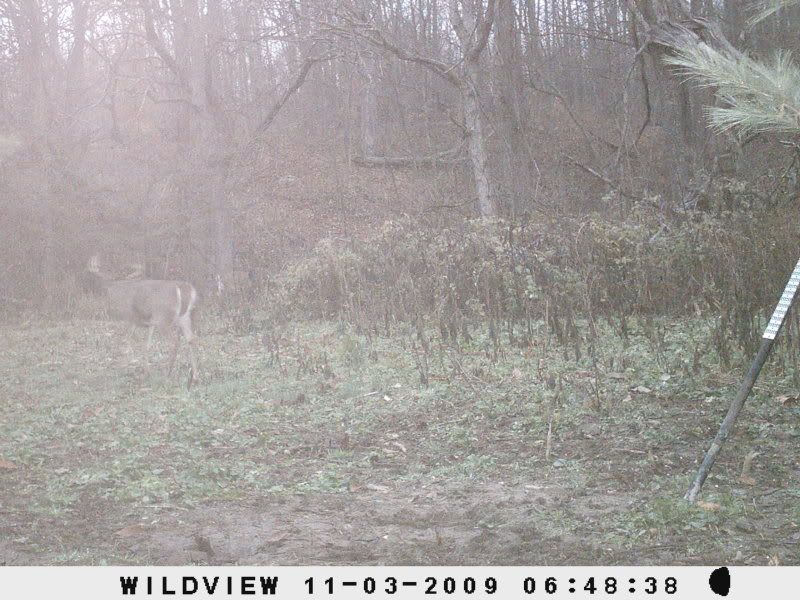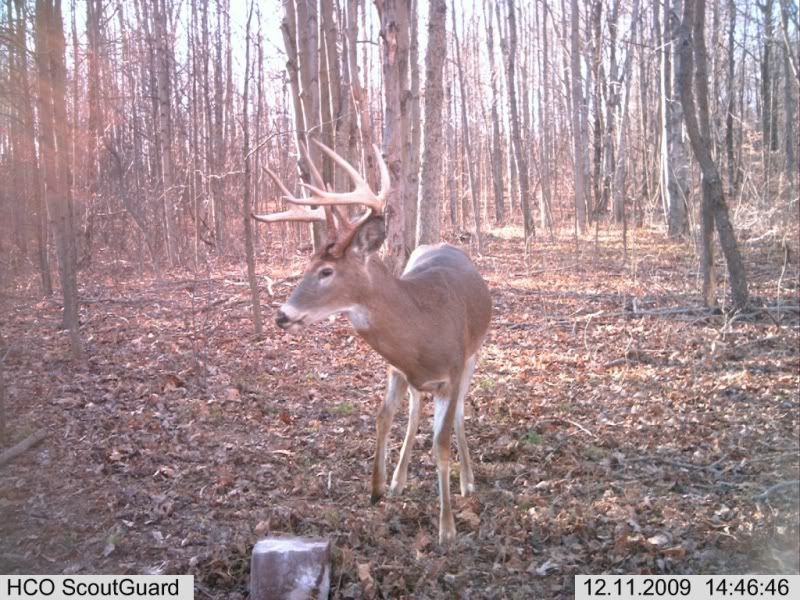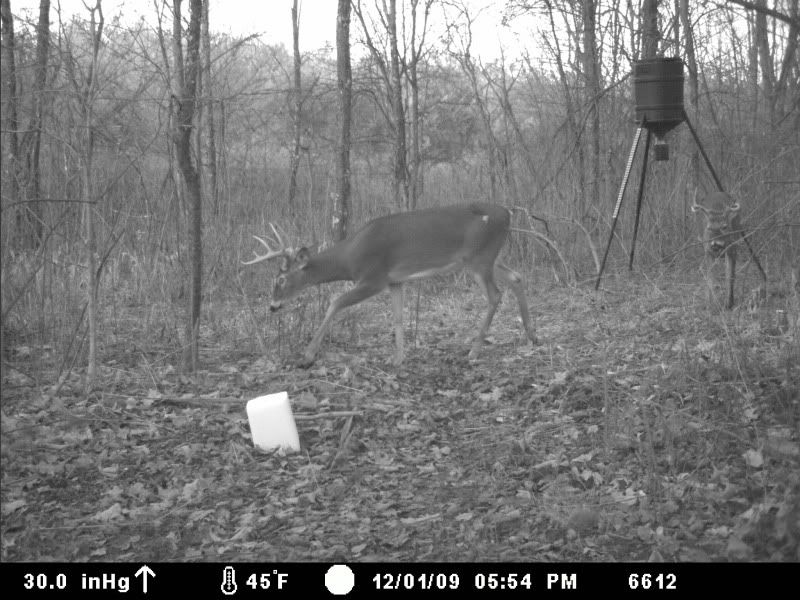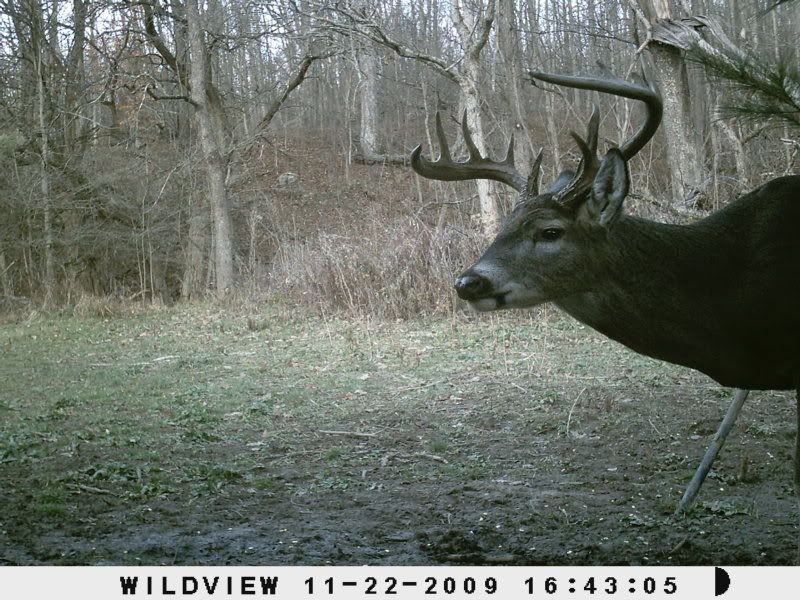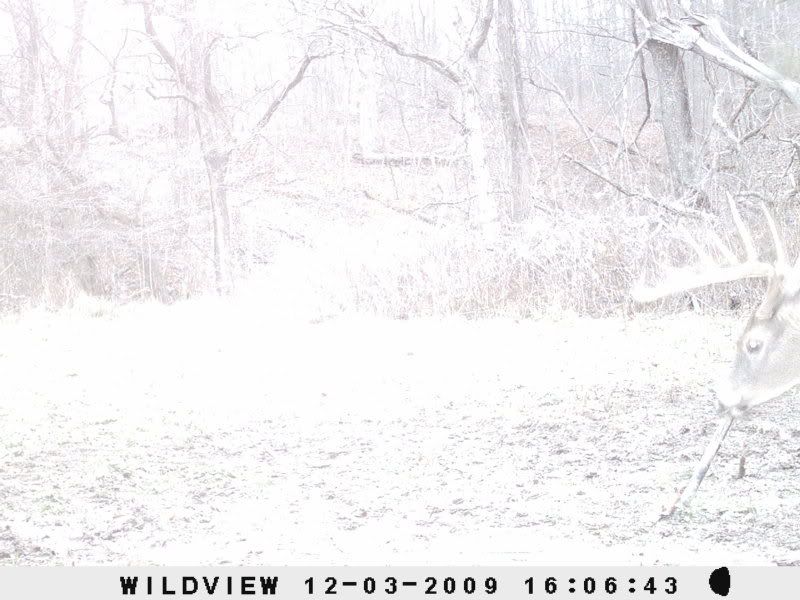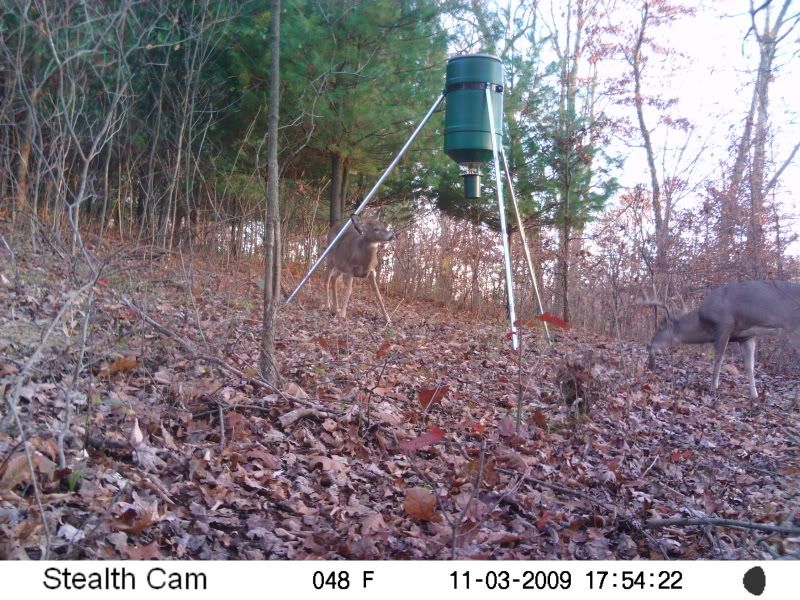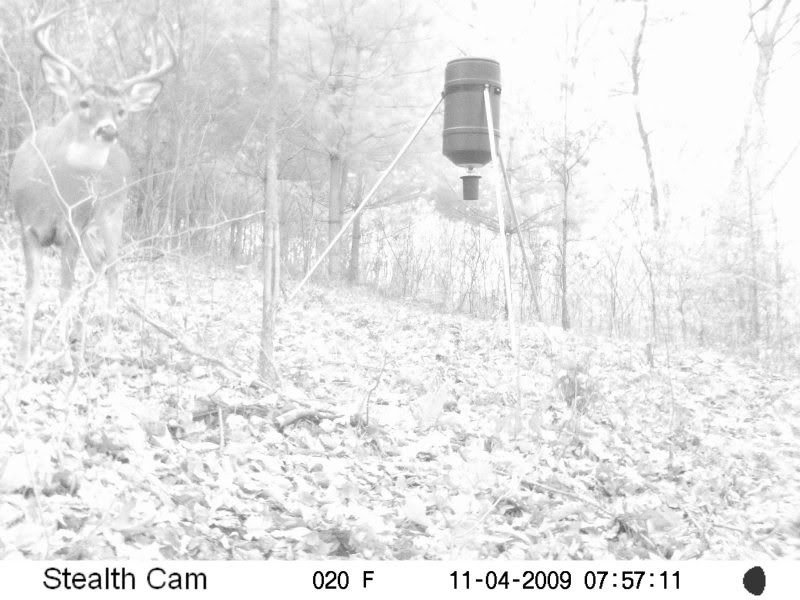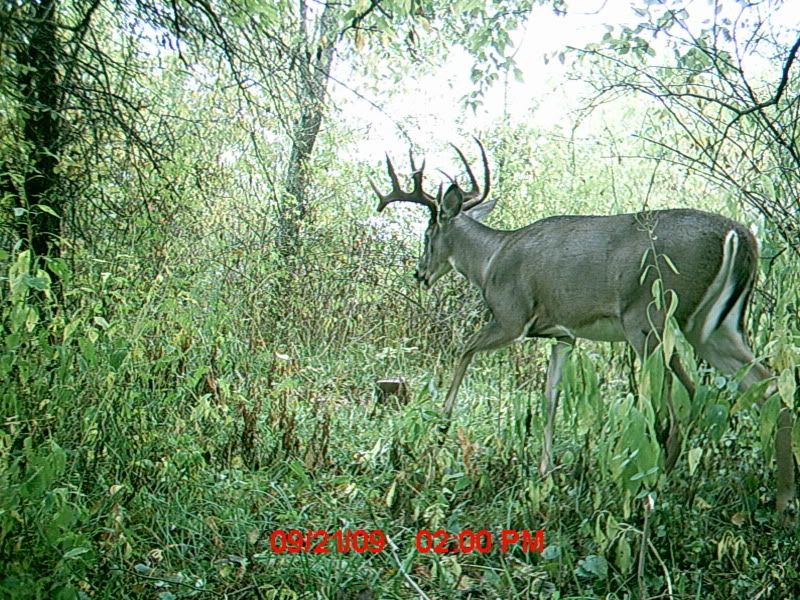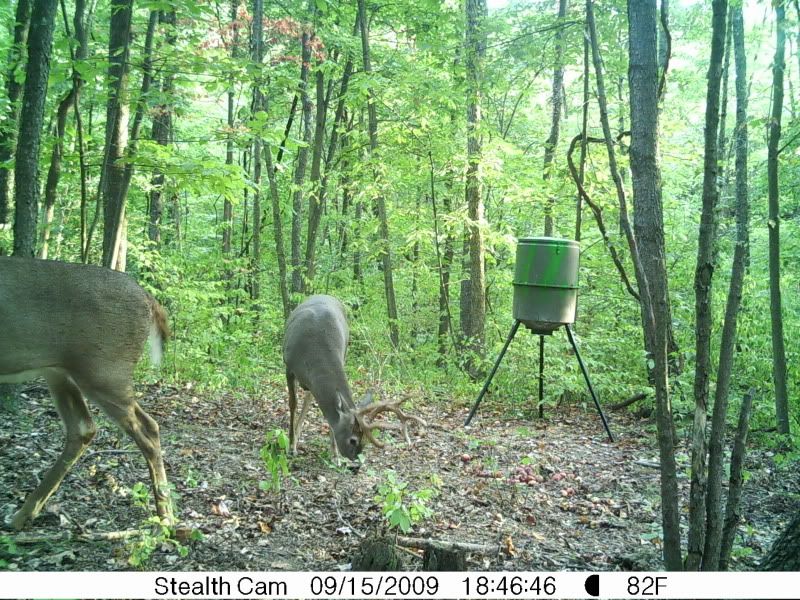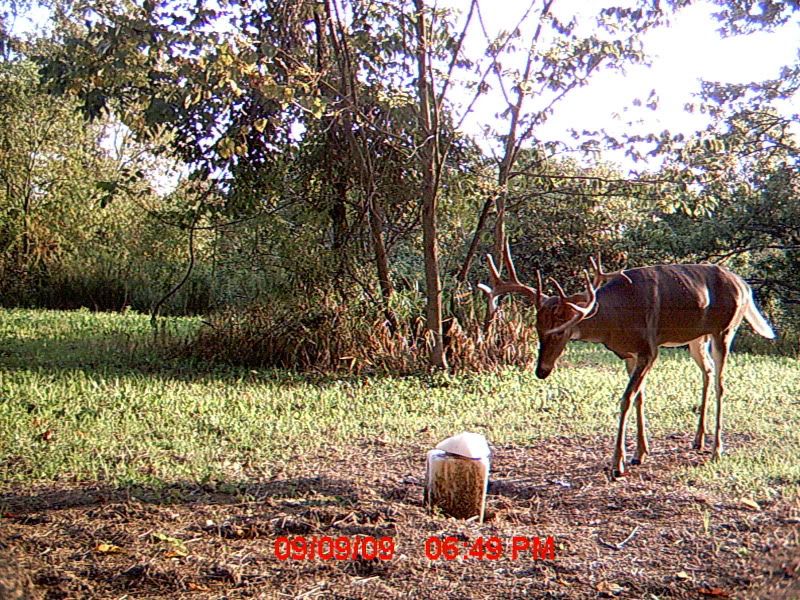 ---
Last edited by J Pike; 09-02-2011 at

09:24 AM

.
09-03-2011, 09:10 AM
---
In sask. baiting is a legal and popular practice. Here baiting sites consist of salt(blocks or granular), alfalfa hay as a bed and seeds (oats, peas, barley, canola screenings, wheat, etc) Corn is rarely used here. The best placement for baits is in area where the game feel safe to come during daylight hours this is often in transition on a meadow or small opening to allow the hunter time to react and judge the animal as it approaches the bait. Bucks will use baits as a scrape around the rut to locate estrus does, therefor like a scrape they are often visited under darkness. Also they tend to hang back and circle around them in cover before committing. Being mindful of such happenings goes along way in determining bait sites, blind or stand loaction and entry upon hunting over baits. Baiting sites can be particularily productive after the peak rut or first rut has happened as bucks will be tired and in need of easier food sources. My experience has shown pining over bait sites during the rut is largely a frustrating experience or method to hunt mature bucks. As such I prefer not to bait hunt anymore, I used to as a guide and personally but just prefer other methods and don't put as much time as needed to bait. I now enjoy hunting other animals way to much to be caught solely up on whitetail bucks. Truthfully my biggest whitetails haven't been taken while employing baiting. That said I am lucky to live in an area where baiting isn't the only way to get on mature deer either.

Good luck
09-03-2011, 05:16 PM
---
It is not legal in NY. No, I dont. (baiting is considered anything- food, molasses, salt, that a deer can ingest...not hunting over an established crop or natural food source).
It seems to me baiting turns hunting into just shooting... hardly a show of skill or sportsmanship.
If you think baiting turns hunting into shooting you dont know your ass from a hole in the ground. I have game feeders, salt and mineral blocks, deer cane and food plots. Basically its something to keep deer on your property instead of neighboring farms that are full of corn rows or soybeans or any other local crops. If your going to tha tI sure hope you dont hund a food plot because thats baiting or hunt a stand of oak trees because you know deer love acorns. Or is it ok if the "bait" naturally falls there? We all get on here cause we love the hunt not to badmouth others tactics.