Gun Deer Only
12-11-2010, 05:47 PM
Spike
Join Date: Feb 2010
Posts: 8
---
Alright so finaly i got a nice 8 point this year, i took him with a mosin nagant that i got for christmas last year outfitted with an 8x pistol scope from about a 100 yards. it was clean kill in the heart and came out the neck, he didnt even twich..... so what do yall think? btw i do realise that it looks a bit small but trust me it was a good size buck they dont get too big out in east texas.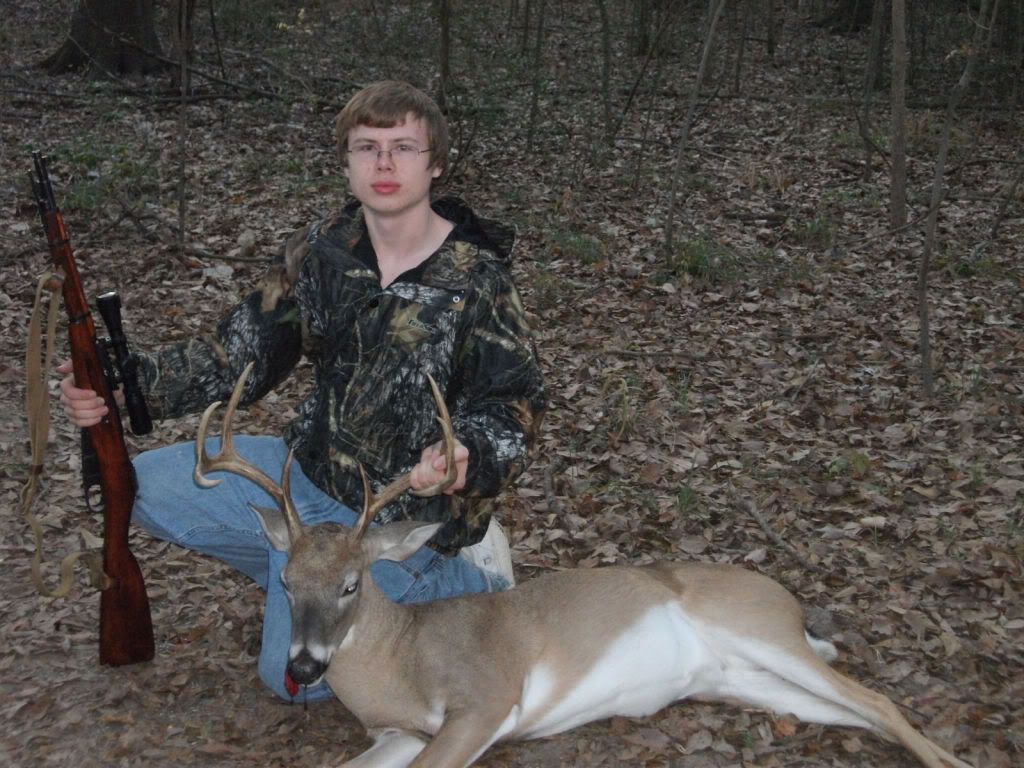 12-12-2010, 01:22 PM
---
Here's mine from upstate NY back around opening day rifle season. I was up at my sister & bro-in-law's farm for Thanksgiving, and got this nice big bodied 5 pointer on Sunday Nov 21st at 4:00pm. He was originally a 6 pointer, but a bigger buck beat the crap out of him and actually broke off his front G3 tine off his antlers!
Read about it here:
http://www.huntingnet.com/forum/whit...s-woo-hoo.html