daughters success
11-15-2010, 02:39 PM
daughters success
---
Some of you may know my daughter decided she wanted to go back out hunting this year after a couple years of not having time to go.She is 16 now and we all know how teenagers are
Well,we managed to get 2 sits in this weekend around her dance schedule.Saturday afternoon she was extremely rusty and missed 2 deer 3 times just from jumping on the trigger.I talked to her about it and she admitted that was what she was doing.These were longer shots out around 180 yards but these are not normally hard shots for her,like I said,she was rusty.
Sunday morning we go back to the same high rise blind and shortly after daylight.I made a slight adjustment to the scope to get her a better chance at the long range shots this blind presents.(I know this scope)Shortly after daylight 2 doe come out in the field at 180 yards and she starts to shoot 1 but catches movement and notices a bigger deer coming out.It was a small buck so her attention goes back to the does when I catch movement coming out the other side of the narrow field.It was a large mature deer and I called her off the does.He came out to run the small buck off.Well,Alexis was trying to get on him and SQUEEZE the shot but she could not get the gun to fire.By the time she realized she didn't **** the hammer on the Encore 7mm-08,she had fogged up the scope from breathing in it so hard.
The buck and does disappeared into the woods.I told her not to worry because he is on that doe and will be back.I was right,30 minutes later he came pushing her across the field but didn't slow down enough for a shot.She was getting discouraged but I again told her,they will probably come out the other side and she will be able to get a shot there.Meanwhile 2 smaller bucks came out and presented good shots but she wasn't shooting after seeing the bigger buck.Finally after another 30 minutes we saw the doe going across the other field.She didn't need to be told to get ready.As we suspected,he followed.I ranged him at 215 yards and I started bahhhing to get him to stop and to my surprise he did but he turned and started to come our way.He was ready to fight but then it was like he realized he had what he wanted in the woods and started to turn and that's when I said shoot.She put the shot right in above the front shoulder and he dropped right there.Of course there was lots of screaming and hugging then.
Saturday afternoon back at it.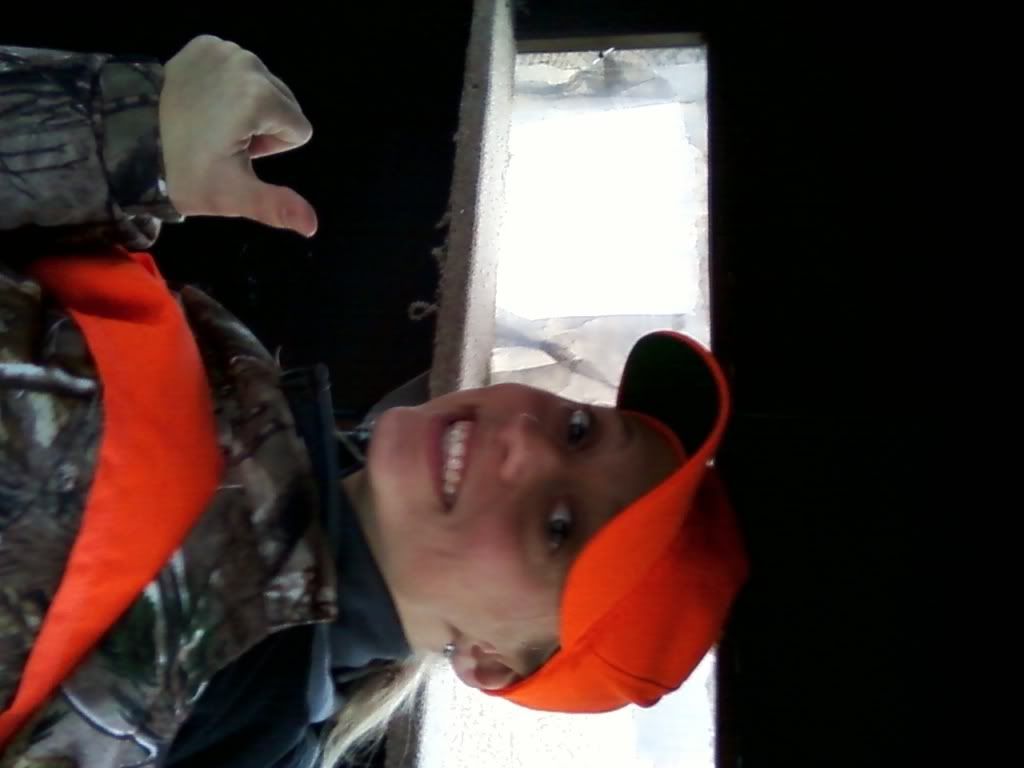 the deer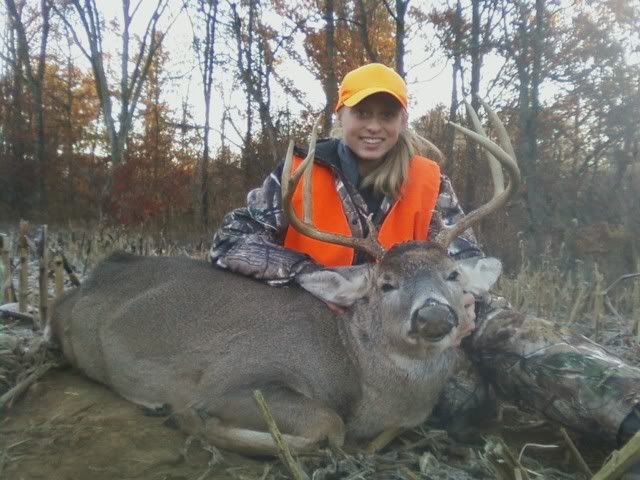 better view of the rack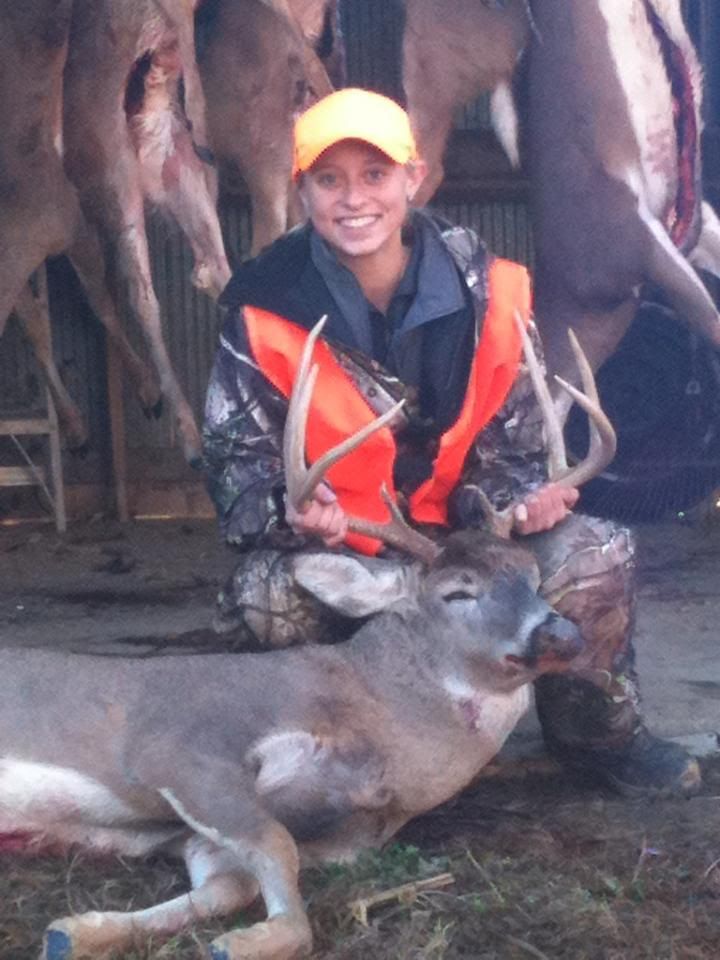 11-15-2010, 06:35 PM
11-15-2010, 06:36 PM