I Think He Knows I Can't Shoot Him!!!!
02-12-2010, 05:07 PM
---
I had ( had ) this one at night also.
My grandparents have 5 acres in a residential neighborhood.
It is legal to hunt in the area as long as you are 450 feet from a building.
98% of the homes in the area do not have enough land to make them 450 feet away, so 98% can't be hunted.
With the five acres I am very legal ( even with a gun ).
I hunted him hard all January.
Last week of January a guy 2 blocks down shot him in his own backyard at 3 in the afternoon.
I was upset for days.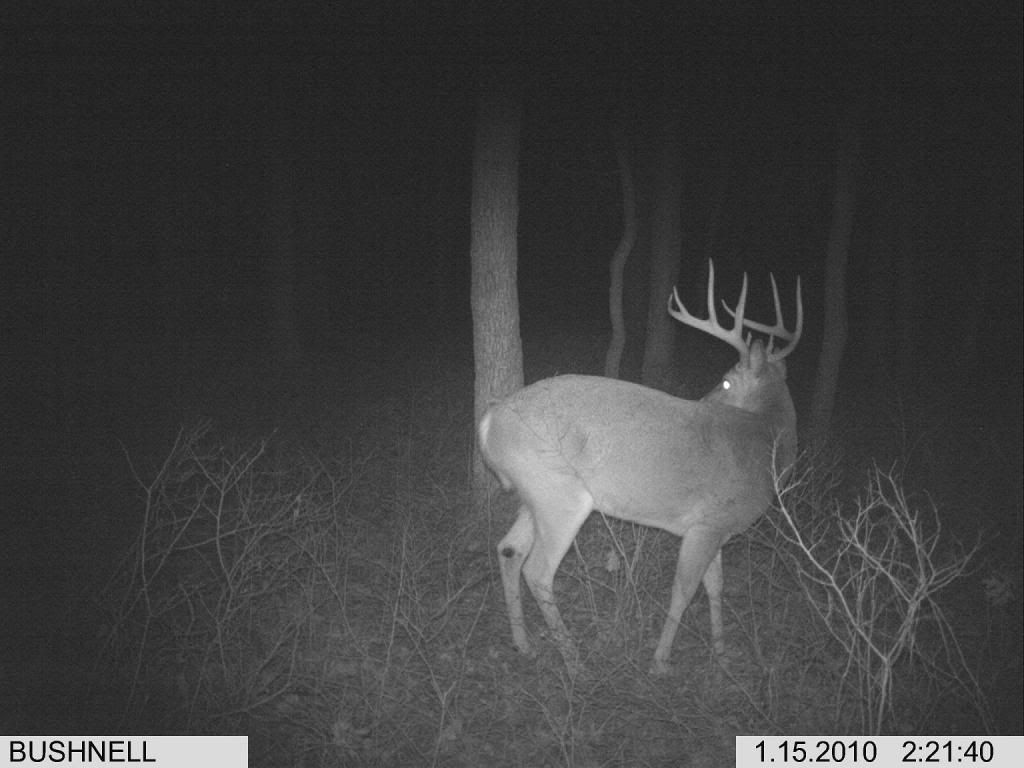 ---
Last edited by 2robinhood; 02-12-2010 at

05:10 PM

.
02-12-2010, 06:44 PM
---
2Robinhood, thats a nice buck, sorry to hear your neighbor get him. Look at it this way though, at least a car didn't take him out and somebody got to enjoy him. With all that non hunting land around Im sure next year they'll be another. I actually have a spot just like that within a short distance from my place. No gun hunting allowed but, 99.9% of the land within 6 miles is off limits for hunting and the land that is legal no one hunts. Im hunting an acre and a half on a friends house. All the houses on his block are over $1,000,000 so I thought they might not like me hunting in my friends woods. I was legal no matter what, but once I talked with them, all the wives wanted as many deer taken out because they were eating their flowers! Im trying!
SuperRedHawk, Are you located near Chicago at all? Just wanted to see if any of those bucks were some of the ones I may have seen around the northern Suburbs in the past. There are a lot of them!!
Here is the trail cam picture of the one I was trying to nail where I bowhunt, the spot where it is 99.9% off limits to hunting. Never saw in my tree but he has 2 very similar friends that hang out there, one is a lot bigger but the trail cam pics of him are even worse than this one.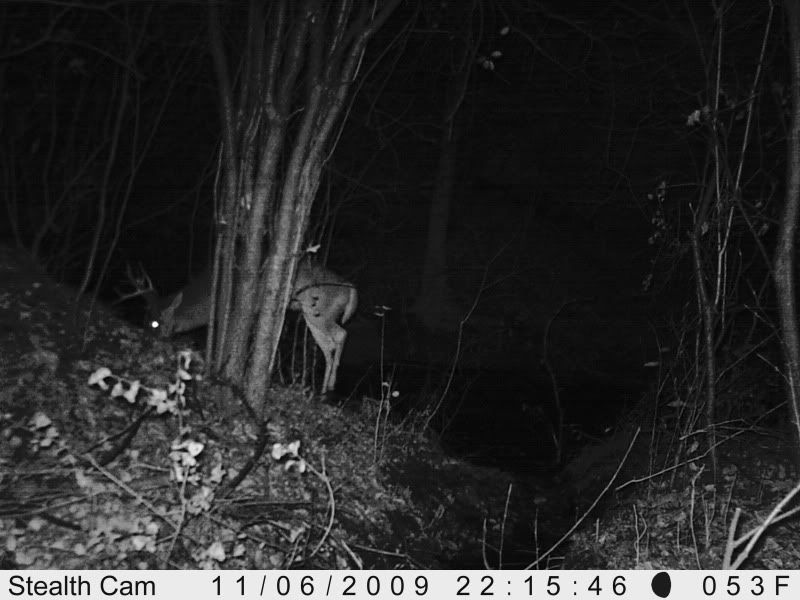 02-13-2010, 08:04 PM
Fork Horn
Join Date: Dec 2009
Location: South Dakota
Posts: 157
---
There was a monster around here last year and I think he is still around. There was a video on YouTube of him and the news did a story on it too. He is in an area along a river and kind of out of town but still in the city limits so he cannot be hunted. He would most likely be the state record buck and score pretty high. I will see if I can find some pictures of him.
Posting Rules
You may not post new threads
You may not post replies
You may not post attachments
You may not edit your posts
---
HTML code is Off
---