- -
US Marines 2009
(
https://www.huntingnet.com/forum/whitetail-deer-hunting/306962-us-marines-2009-a.html
)
| | |
| --- | --- |
| SpringHillFarms | 10-15-2009 07:37 PM |
---
US Marines 2009

We're counting down the days as we get ready for the 5th annual Marine Appreciation Day Deer Hunt. As some of you may recall, this hunt is our way of saying "Thanks!" to the young men that have put everything on the line for the things that mean the most to us: our families, homes, and way of life. If you can't thank someone for that, I'm not sure what's more deserving. If you're curious about where this hunt came from,
here's a thread
from a few years ago.
As is the norm, we leave the process of selecting the Marines that get to come up to the USMC Logistics base in Albany, GA. This year will have one slight change in that a great guy from Michigan, Matt Norman, heard about the hunt and wanted to help. It just so happened that his own son is an Army Ranger that was seriously wounded in Iraq. He has recovered and remains on active duty, but the guys on either side of him in that attack weren't so lucky. We're going to have both of them come to the hunt as special guests. Matt has been so excited that he has been pushing for something special for our Marines. This hunt is primarily for the enlisted guys. Most will have been deployed at least twice. They've faced things in Iraq and Afghanistan that few of us can imagine. Many are married, Uncle Sam pays them little, and they love the outdoors just like we do. These Marines come with no expectations except the hope of a good time, but Matt has been working on finding people all around the country that might have an extra gun or are interested in thanking a combat-tested Marine in a special way by giving them something that may otherwise be a huge challenge for them to afford. Right now it looks we'll have almost every Marine receiving a gun, some new, some old, which is truly a testament to the generosity and appreciation that a lot of people have for what these guys do for us.
The next time you see a Marine, or any of our great Americans that wear the uniform, take the time to thank them. Many are stationed in Georgia a long way from home. Pick up their tab at a restaurant, send some fresh baked cookies to the USO, or if you enjoy the outdoors, ask 'em to grab their buddies and take them hunting. While your stated intention may be to thank them, if you're like me, you're the one that will be the better for it.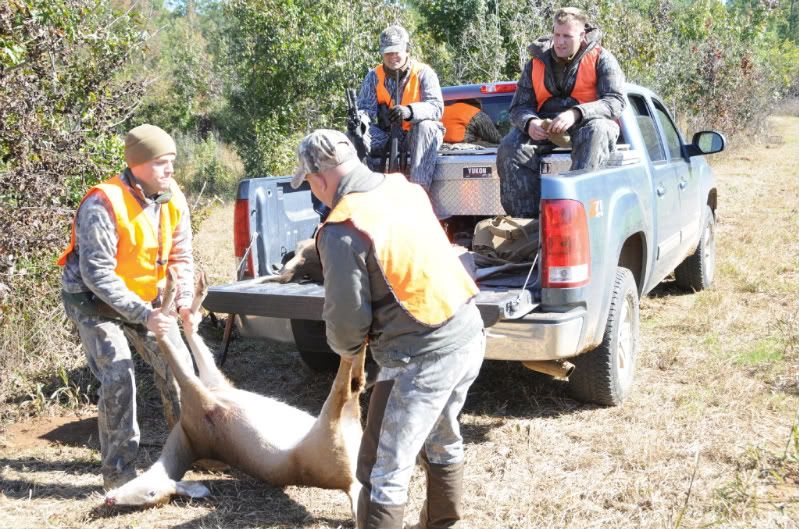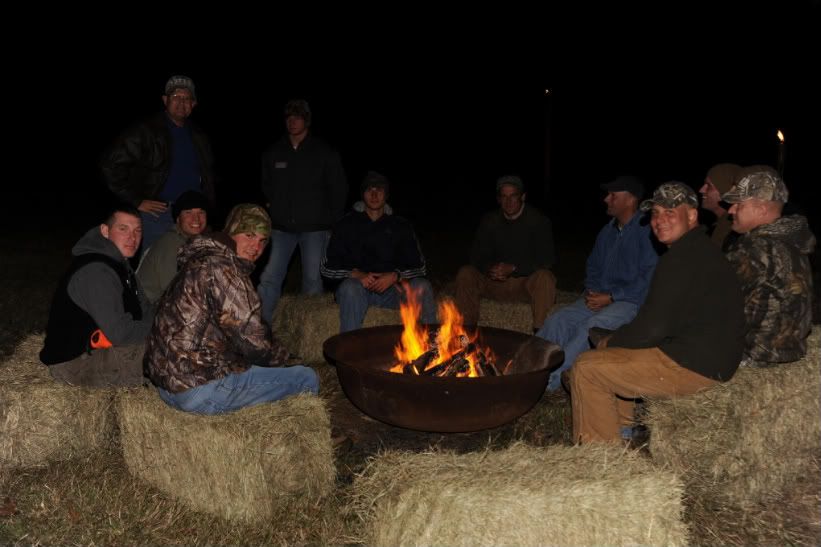 | | |
| --- | --- |
| Arkansasmountainman | 10-15-2009 09:48 PM |
---
awsome!!!!!!
| | |
| --- | --- |
| TheMiz54 | 10-16-2009 05:47 AM |
---
Great story. My buddy is a Marine and I cant wait to be able to go hunting with him when he gets back
| | |
| --- | --- |
| KsOkHunter24 | 10-16-2009 08:19 AM |
---
YEAH!!! Support our troops!
| | |
| --- | --- |
| SWThomas | 10-16-2009 09:16 AM |
---
I'm a U.S. Marine currently on active duty and stationed over here in Parris Island, SC. I think this is a great thing you're doing. I try to take Marines hunting whenever I can. Most of the guys I take have been hunting before but sometimes I take Marines on their first hunt. It's great to get them out there and educate them on the outdoors and what hunting is all about. I wish there were more programs like this. Thank you!
All times are GMT -8. The time now is

07:15 AM

.

Copyright © 2021 MH Sub I, LLC dba Internet Brands. All rights reserved. Use of this site indicates your consent to the Terms of Use.