I need a little help here..
03-19-2009, 05:46 AM
Typical Buck
Join Date: Oct 2008
Posts: 701
RE: I need a little help here..
---
Guns are flying out the doors around here,And Ammo shelves are always empty. A friend went to gethis permit to carry a concealed weapon the other day. Sheriff toldhim when ask. His county has issued over 10,000 new permits just since January 1. He said it appears people are just fed up with the gun grabbers and getting ready to fight back.
03-19-2009, 07:14 PM
RE: I need a little help here..
---
I really considered a 270 WSM, and I love the one my brother has, but I really don't think I am going to see much of a difference with a 270 Win and the ammo is going to be that much cheaper, and I already have a small inventory of 270 ammo, so I think I am going to stick with my caliber choice.

Thanks for the input guys, I still have a little while to think about it but hopefully I can put my money toward my rifle one way or another, and if not I will probably end up getting a used rifle is some sort of varmint caliber. I have kind of been wanting one for a while now anyway.

03-19-2009, 08:28 PM
Nontypical Buck
Join Date: Jan 2008
Location:
Posts: 2,186
RE: I need a little help here..
---
How about a muzzle loader set-up? lots of fun shooting and depending upon the season where you hunt, might give you a few more days to hunt deer. here in Alabama, the last 5 days of "archery only" are now open to ML hunting. I hunt in Arkansas too, and they have had several days of ML only. With $500 you could buy a darn good rifle, and maybe some ML "stuff" too.
03-20-2009, 05:54 AM
Boone & Crockett
Join Date: Feb 2003
Location: Ponce de Leon Florida USA
Posts: 10,079
RE: I need a little help here..
---
I would consider the Remington 700 camo in .270. I got one for my grandson at Christmas at Wal Mart for $503 including tax. They have been around for over 50 years and is time proven as a very dependable rifle.
03-22-2009, 05:49 PM
RE: I need a little help here..
---
Well here is an update. Thanks for the input from you guys, I still couldn't figure out anything else to use my gift cards on so I asked the guy if they had ANY A-bolt Medallions in 270, so he went and looked and brought out this one. Its the Grade III with octogon barrel and I decided to just get it. I am very happy with it, and excited to shoot it. I got the scope mounted on it today, but didn't feel like taking it out in the rain to shoot it, so maybe next weekend.. I will try to report back to let you know how she shoots. Here is some pics.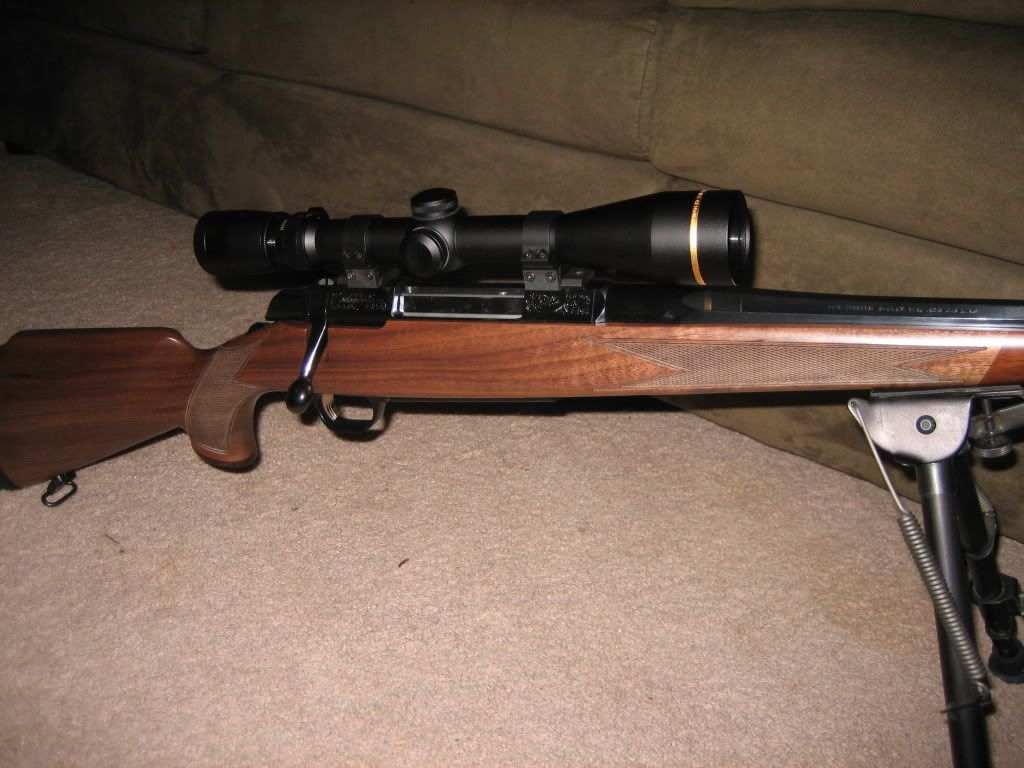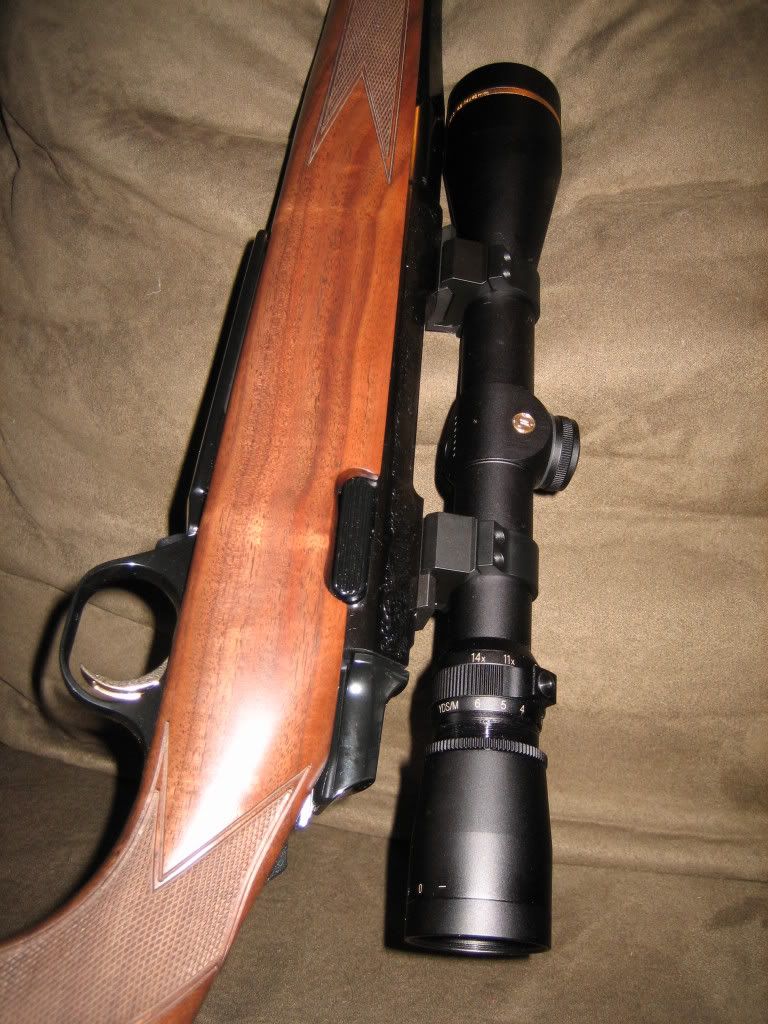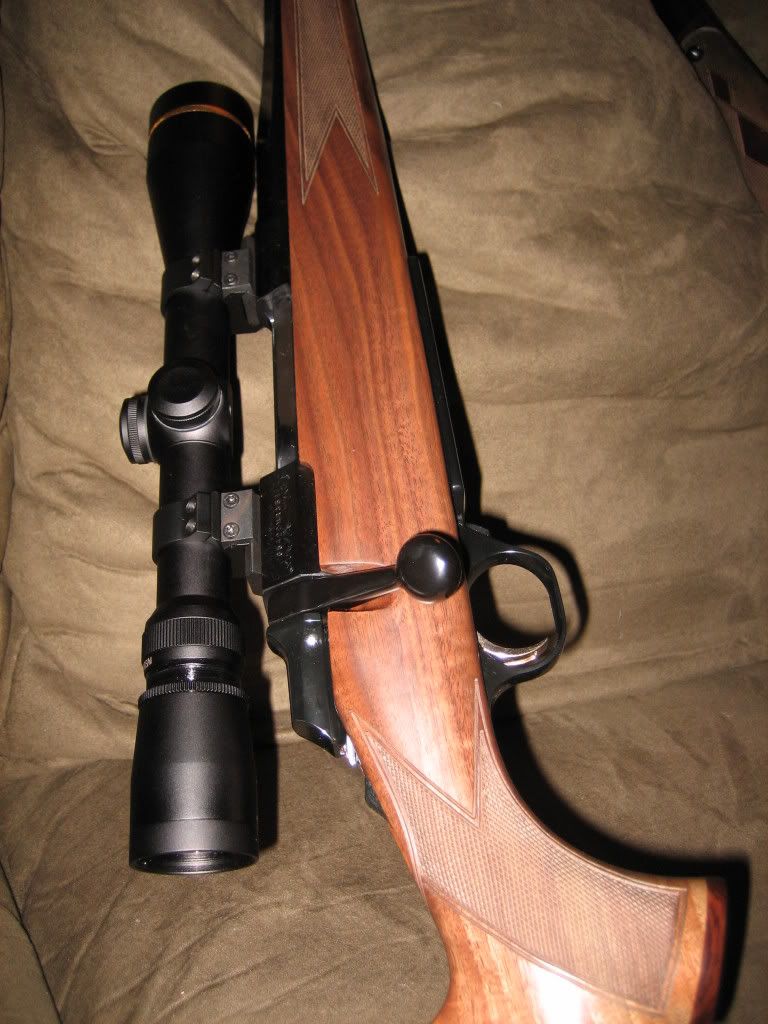 And here is one with it next to my brother's X-bolt 270 WSM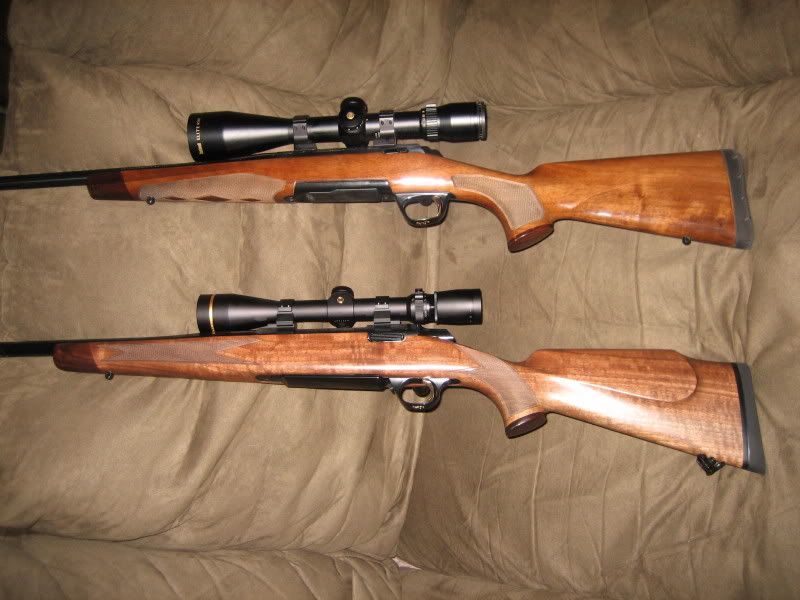 03-22-2009, 05:55 PM
RE: I need a little help here..
---
Very nice, you should be happy with that. The wood looks pretty nice too. Don't tell your brother, but yours looks nicer than his. The X-Bolt is nice, but I still like the A-Bolts a little better.

Mike


Posting Rules
You may not post new threads
You may not post replies
You may not post attachments
You may not edit your posts
---
HTML code is Off
---