PHOTOS OF YOU BEST DEER
04-16-2009, 07:52 AM
RE: PHOTOS OF YOU BEST DEER
---
ORIGINAL: nathanyeck
58 pound feild dressed doe lol had to shot it last week of gun season made 8 deer for the season
I could have sworn that whitetail doe was a roe deer doe, same size and everything
Loving the pics though, you can't beat dead deer pics, keep 'em comin'!
04-26-2009, 08:24 AM
RE: PHOTOS OF YOU BEST DEER
---
ORIGINAL: Tribal
ORIGINAL: Schultzy
ORIGINAL: rimjob_rob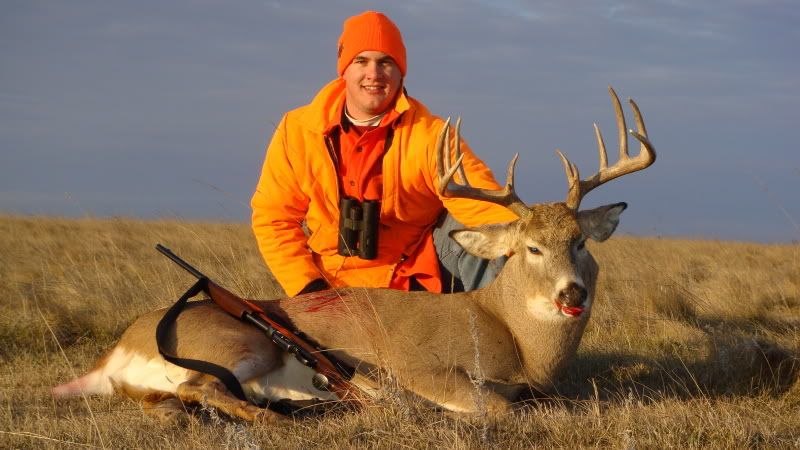 Great looking buck!!!
rimjob that is a great photo. I work hard at trying to take good photos of every single animal I take. It's work cleaning blood, positioning I love the color and the lighting of this photo well done!
Thanks Guys! Yeah I was very happy with the picture how it turned out. It was taken literally seconds after we found him, just propped him up on his knees and got the sun in our face and snapped a few shots. It is the first deer that I have taken a really good picture of, and now I am going to try my hardest to get one every time from now on.
Thread
Thread Starter
Forum
Replies
Last Post
Posting Rules
You may not post new threads
You may not post replies
You may not post attachments
You may not edit your posts
---
HTML code is Off
---