Best fish bowl ever
02-24-2009, 02:06 PM
Best fish bowl ever
---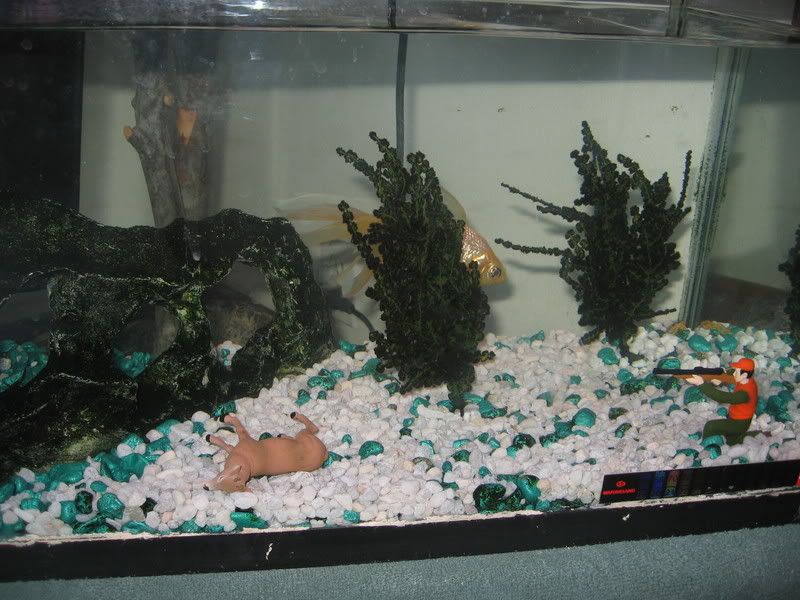 We had to clean out the fish tank and well I was getting tired of the sunked ships and all the sea like things so I decided to touch it up a bit.
Our whole living room is hunting stuff so I didn't want to ruin it with the sea items.
02-25-2009, 04:23 AM
RE: Best fish bowl ever
---
ORIGINAL: patchholder
looks like he was hunting really late in the season that buck already shed his antlers
hehe yeah.
Actually we lost his antlers somewhere in our cake [>:]
Posting Rules
You may not post new threads
You may not post replies
You may not post attachments
You may not edit your posts
---
HTML code is Off
---