Tired of Deer Hunting?
12-04-2008, 09:25 AM
RE: Tired of Deer Hunting?
---
I wish I had your problem. All the work it takes to shoot 5 deer?

Maybe you need a challenge. C'mon up to northern New England and hunt there. The deer population is very low but we have some of the biggest bucks anywhere. The kind of bucks that will take your breath away.

Tough hunting, thick, nasty woods and possible extreme weather can make for a very rewarding hunt. Don't expect to shoot 5 deer, you may be lucky to see 5 deer.

12-04-2008, 08:55 PM
Typical Buck
Join Date: May 2006
Location:
Posts: 585
RE: Tired of Deer Hunting?
---
Again - Thanks for the encouragement. I'm sure I'll be out again in a week or so. For those that suggested bow hunting - I do. I've also taken deer with a handgun.
Warren, I've taken both my boys out and they've shot deer (pretty awesome feeling I agree). This year, we had a doe come within 20 yards and they both agreed to pass on it. I was very surprised. Here are some picture of them.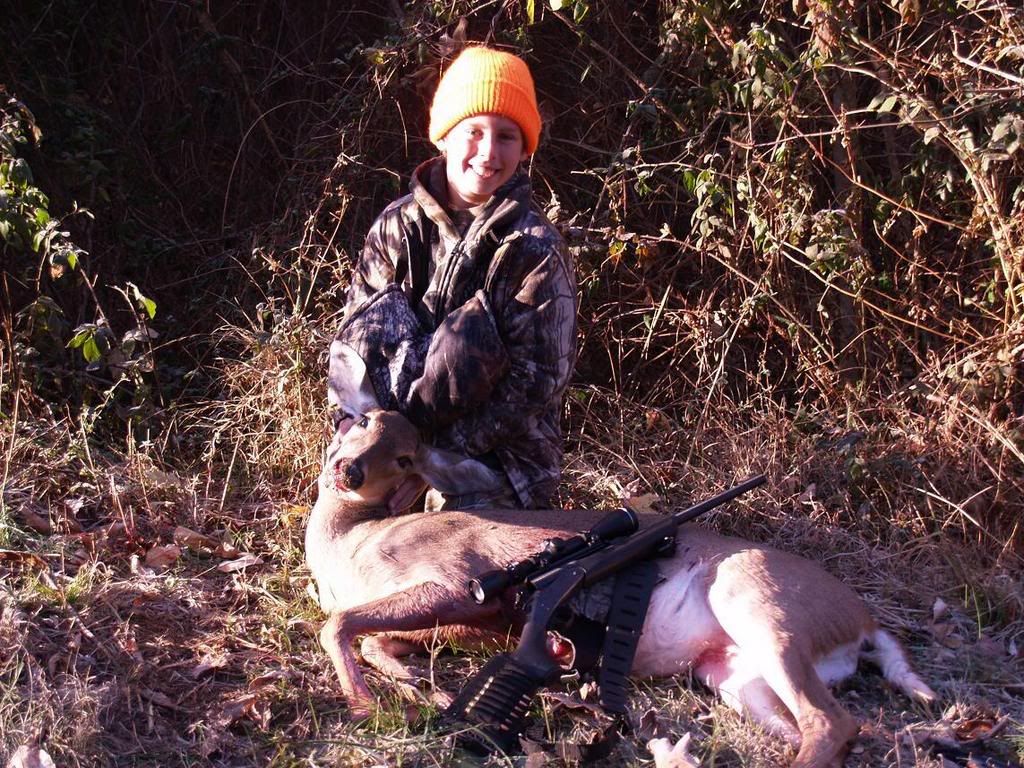 12-10-2008, 04:58 AM
Join Date: Dec 2007
Location: Ohio, USA
Posts: 189
RE: Tired of Deer Hunting?
---
I had to smile to myself when I read your initial post. This is how I feel almost every turkey season. By the end of the four week season I am tired. I manage to take a turkey every year, but after a month of getting up between 3-4am to go out and hunt 5 days a week, I get tired. Then I start saying things like I am going to give up turkey hunting. My co-workers laugh at me now because they know every April I will be getting all excited to hit the woods.
So don't worry, the spark will return. You just need a little rest.
Thread
Thread Starter
Forum
Replies
Last Post
Posting Rules
You may not post new threads
You may not post replies
You may not post attachments
You may not edit your posts
---
HTML code is Off
---