Christmas Lights and Licking branch
12-02-2008, 09:28 AM
Spike
Join Date: Dec 2005
Location: Kenora
Posts: 47
Christmas Lights and Licking branch
---
Just a heads up....don't put christmas lights on or near a licking branch or ya wind up with this lol.....a coworkers wife is tryin to clip the lights from the buck's rack. Not their xmas lights, one of the neighbors. Who sed all the deer were out in the big woods here inCanada.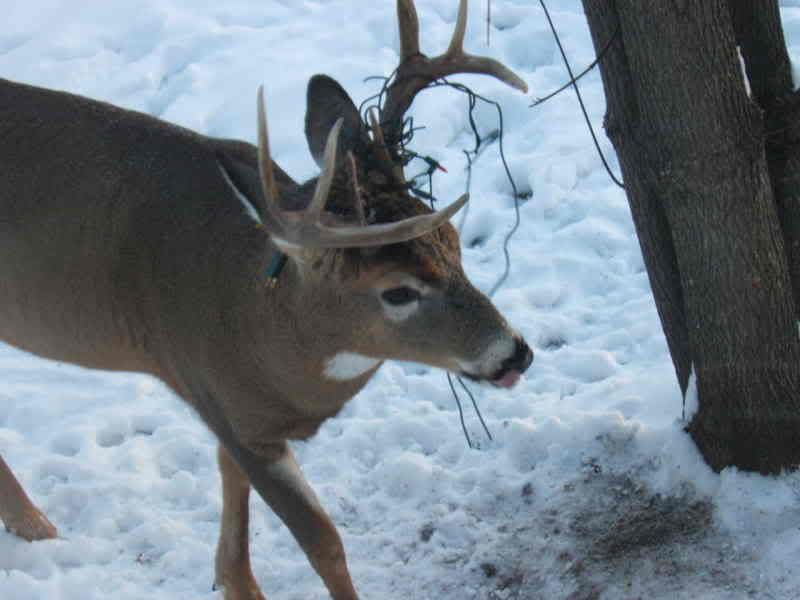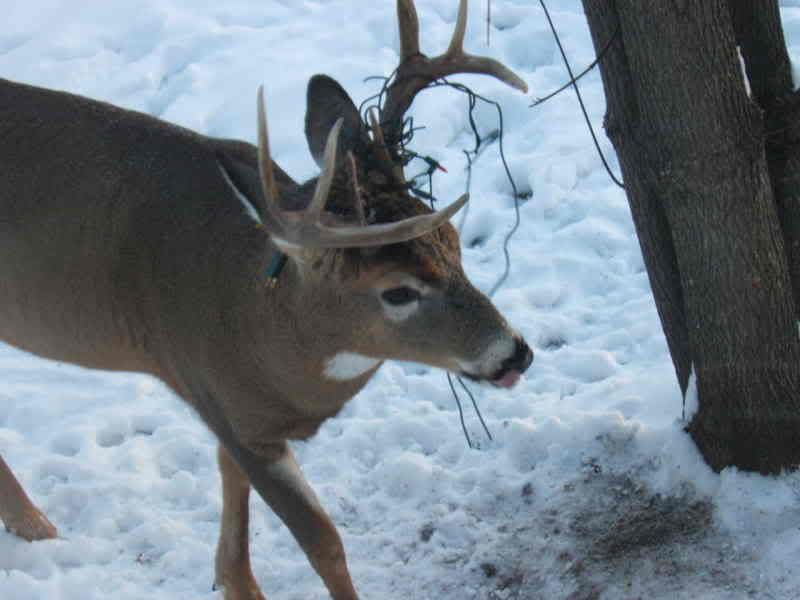 On a good note...she managed to get all but what was wrapped around his brown tines and g2's off.
Cheers
Reese
12-02-2008, 09:35 AM
Typical Buck
Join Date: Nov 2008
Posts: 564
RE: Christmas Lights and Licking branch
---
Can we assume that this a penned deer at a deer farm? I have had some wild ones come within a couple feet of me (does and fawns), but I have never been able to feed a wild one out of my hand.
12-02-2008, 09:42 AM
Spike
Join Date: Dec 2005
Location: Kenora
Posts: 47
RE: Christmas Lights and Licking branch
---
Not a pen deer, or farm raised, this lil guy grew up wandering the streets/woodlots of Kenora. Everyone on their block feeds them ( go figure) and people can't understand why we have a deer population issue IN town. Only town in NW ontario that the deer look both ways before crossing the streets.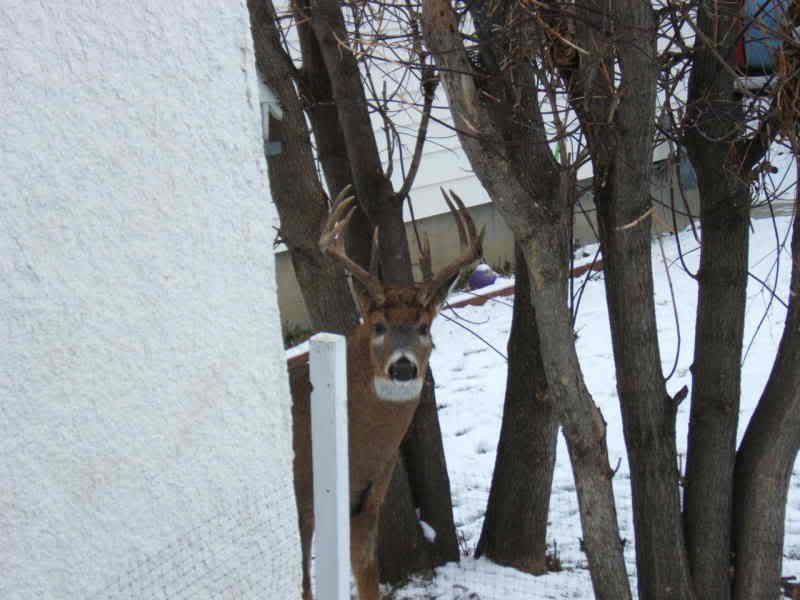 12-02-2008, 06:17 PM
Spike
Join Date: Dec 2005
Location: Kenora
Posts: 47
RE: Christmas Lights and Licking branch
---
teed, you have no idea how unnatural it is to see more deer in the urban areas that out in the woods, its only a matter of time before the wolves that are hunting the deerout in the woodsare in town limits
canuck...lol....thats what i asked him, did the lights work ( not really)...as far as fall off in a couple of months, I have seen bucks that are in town here still have their antlers in March, in fact somewhere I have a photo taken of a nice buck still with headgear late march ( somewhere, just not sure on laptop or home comp lol )
milla i dint think he wanted to be a reindeer, just unlucky to have his antlers wrapped in xmas lights
Reese




Thread
Thread Starter
Forum
Replies
Last Post
Posting Rules
You may not post new threads
You may not post replies
You may not post attachments
You may not edit your posts
---
HTML code is Off
---