Homemade Stands
08-07-2010, 05:39 AM
Fork Horn
Join Date: Jan 2009
Location: MN
Posts: 342
---
10-25-2010, 04:25 PM
Spike
Join Date: Oct 2010
Posts: 1
Portable Blind
---
http://www.facebook.com/photo.php?pi...&id=1247436119
Heres a link to my blind.
Bill in Ohio
10-25-2010, 09:47 PM
---
Here are a few pics of my stand and an old one I hunted out of one year before building the other stand. Very similar to the idea Virginiashadow put up, except with a steel ladder and windows to keep out the cold WI winds.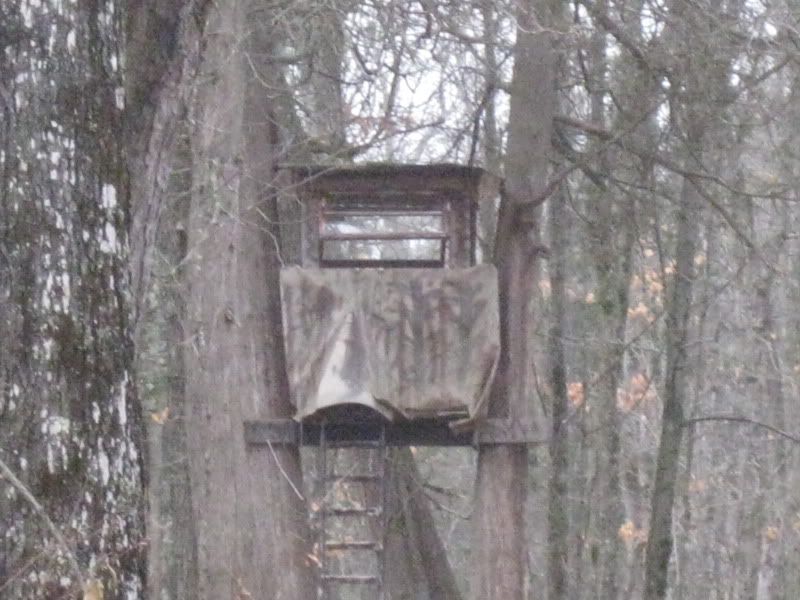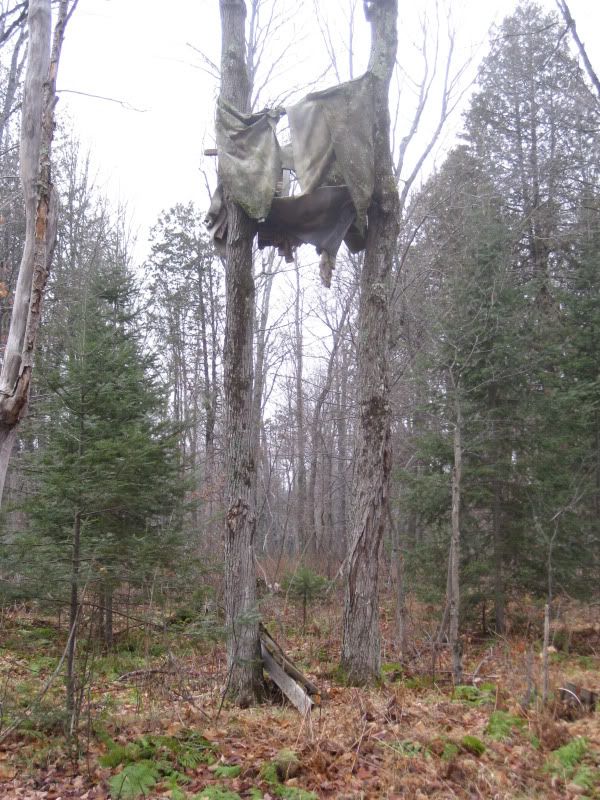 10-27-2010, 05:31 PM
Typical Buck
Join Date: Feb 2003
Location: Free Union, VA
Posts: 750
---
It might not be what you are asking about, but about 20 years ago ( a bit more actually) I build a portable chain-on tree stand out of plywood, 2x4's and yellow poly rope. It was even hinged to allow it to fold up. I could sling it over my shoulders like a back pack but it was loud as hell. The chain would bang against it when I walked, and the plywood standing platform was like a drum. At the time I was very limited in my funds and U tndfo rab outnd for about 24 dollars. Back then chain on stands were going for well over $100. I wish I had a picture. I just got rid of it about 2 years ago.
10-27-2010, 07:45 PM
---
my dad used to always build our own wooden ladder stands, and i took over when i was about 12. would use 2x14's or so, basically making a ladder up to the platform and then supports around it. would use a chain and chain binder to attach to a tree, that way nothing is getting nailed into the tree/you could move it if you wanted to put the stand in a different location. it was really nice to have the big platform and very secure, much more so than hanging on a stand with tree steps screwed in below. we would either nail a small seat into the bottom of the platform/tree; or carry in a portable seat every time using that stand. treated wood lasts a long time, and we still have wooden ladder stands up.

we don't build them anymore, simply because it's cheaper to buy metal ladder stands. they're a lot lighter and more maneuverable as well, and even more comfortable sitting on the larger seat.

we do have one stand that is wedged between 2 trees with a ladder leading up to it, but don't sit there much anymore because the wood might be bad and the deer don't move by there as much...
10-28-2010, 09:20 AM
Spike
Join Date: Sep 2010
Posts: 12
---
Here's the view from my 'stand!
http://www.facebook.com/photo.php?pi...&id=1249089455
---
Last edited by theclimber; 10-28-2010 at

09:25 AM

.