Watch your step
04-22-2007, 01:24 PM
Watch your step
---
I am sure that everyone is aware of the temps rising and the critters with no legs are out. I went bring Austin for a last day Turkey hunt this morning. We didn't see any turkeys but while walking around my feeder that still has some water around it we found a little friend that I don't care for. I made Austin walk over to me about 5 ft away from it to see if he would spot it in the water in a shadow with tree limbs. He did find it but it took a while. We were just about to walk away when it decided to swim towards us instead of away and I took him out.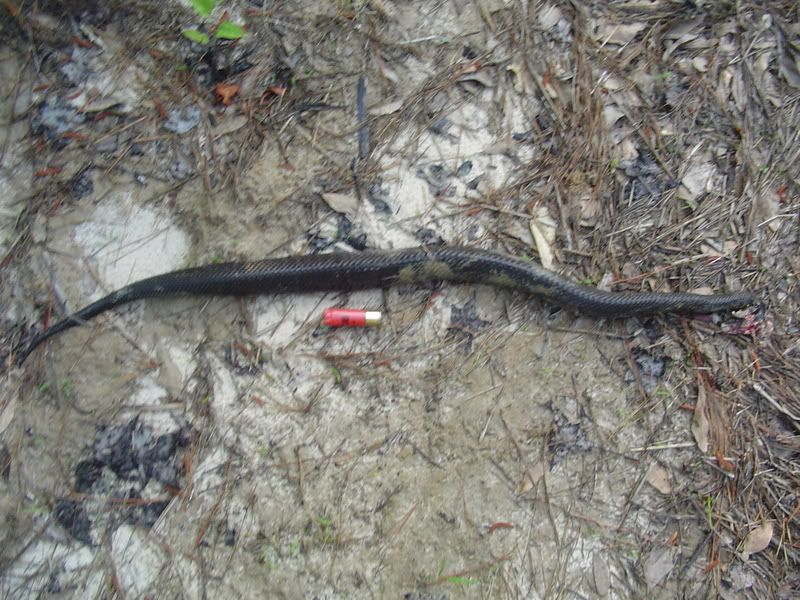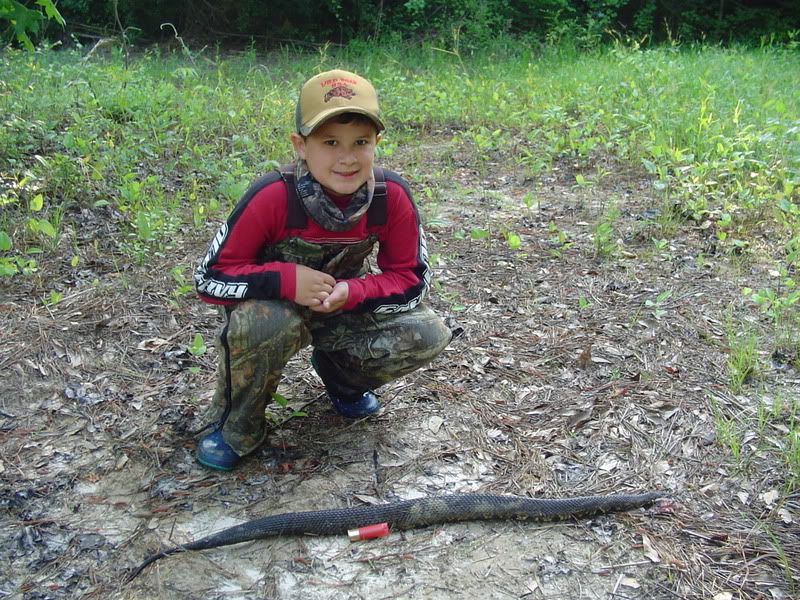 04-22-2007, 09:15 PM
RE: Watch your step
---
I use to duck hunt some family property near Vermillion Bay in South Louisiana and we would ride our atv's through the high grass that is flooded for ducks to knock down the grass. We would kill between 30 and 40 every weekend with 22's. Fun to shoot but a must with a dog running in the water after ducks.