| | |
| --- | --- |
| muncylabman | 08-09-2006 11:34 AM |
---
Deer Hunting Trip Question

Ok here's a question for everyone. I am looking for a place to take my 13 yo son for a quality deer and predator or hog hunt. I live in PA, have looked at SC & AL but have heard from others on here those areas are over shot and not that great. I also looked at TX, but w/ gas prices and the cost of flying, it almost breaks it right there.

I of course am paying for both hunts (mineand his) so to be honest don't want to pay more than$2000-$2200 (just for the hunt) for each.Do I want something for nothing? No, but I am trying to be realistic here also.

Any suggestions as towhere to look?Preferably something w/in decent driving distance of PA.Anyone ever do this and hunted w/ sucessful outfitters or guides? Any and all comments, suggestions, referrals would be appreciated.

Thanks ahead of time

Jeff


| | |
| --- | --- |
| texas8point | 08-10-2006 05:31 AM |
---
RE: Deer Hunting Trip Question

You can probably book a management buck hunt in the Texas hill country for 12 - 1500.00 each, that includes meals and lodging and 3 days or nights. That leaves you a grand forgas and snacks...AND, AND........pretty muchassures you your animal. The hill country is beautiful and packed with deer.
| | |
| --- | --- |
| Tigerfan | 08-10-2006 06:25 AM |
---
RE: Deer Hunting Trip Question

http://www.huntfind.com/index.html?/guide/state/tx/rio_bonito.html
Try this place. I have hunted there a couple times and my father in law hunts there just about every year. I don't think you will ever find a better ranch to go to when talking about over all atmosphere, food, and hunts. I promise you you will not be disapointed in this place. When you get there it is like you have gone back in time to the wild west days. It is unreal and the food is second to none. For some reason there website is not working right now but I did find this. Call Ms Gwen and she will treat you right. She has father/son packages for whitetail/exotics (not management hunt) and you are allowed to kill all of the hogs that you want to shoot. I shot a coyote two years ago on a turkey hunt and I have never seen so many different kinds of animals before. It was like being at the zoo.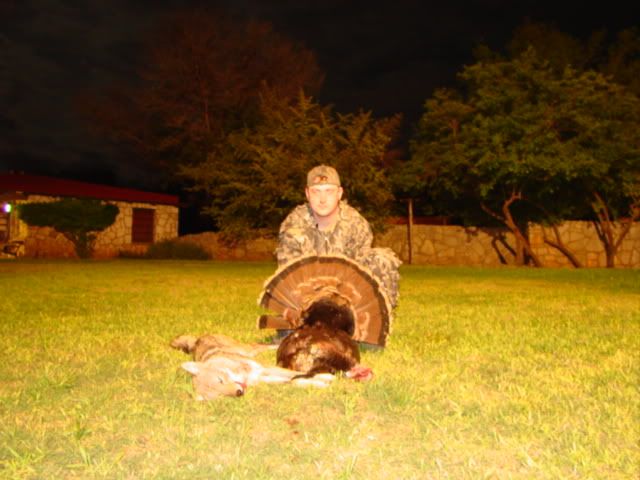 All times are GMT -8. The time now is

11:42 PM

.

Copyright © 2021 MH Sub I, LLC dba Internet Brands. All rights reserved. Use of this site indicates your consent to the Terms of Use.