My Buddys 102" 6 pt Typical.
02-23-2011, 11:34 AM
Fork Horn
Join Date: Aug 2004
Location:
Posts: 152
My Buddys 102" 6 pt Typical.
---
Here's some more for you shed hunting Fanatics!!! My buddy Bob found the 6 pt side the other day. He's been looking for it for a year and got lucky and pulled the side a couple days ago. He found the set to this deer 2 yrs earlier. It grossed a fuzz under 200" as a main frame 8 point. with the trash. The 6 pt. scores 102" on the typical frame and over 105" gross with the trash. Come to find out, a guy he knows found the match to the shed last year, but nothing was ever said! : ( Oh well, my buddy found it and is one happy camper!!!!!!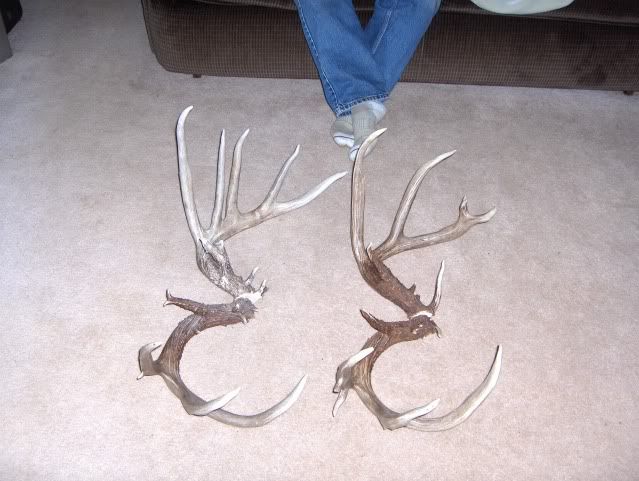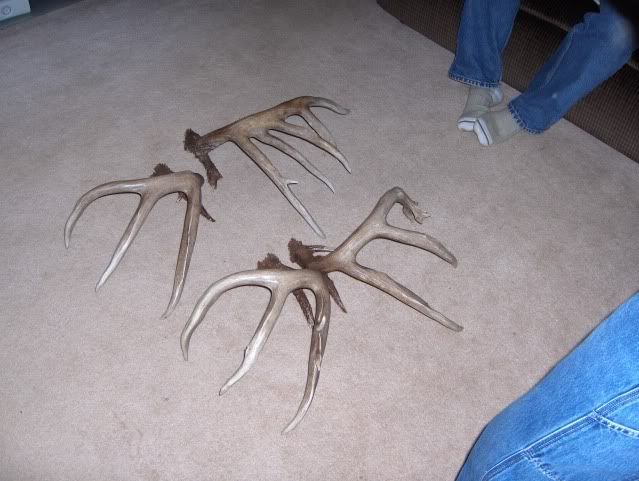 Here's some pictures of him holding them. Now you can really see how big they are. Incredible!!! The 4 point side goes over 80"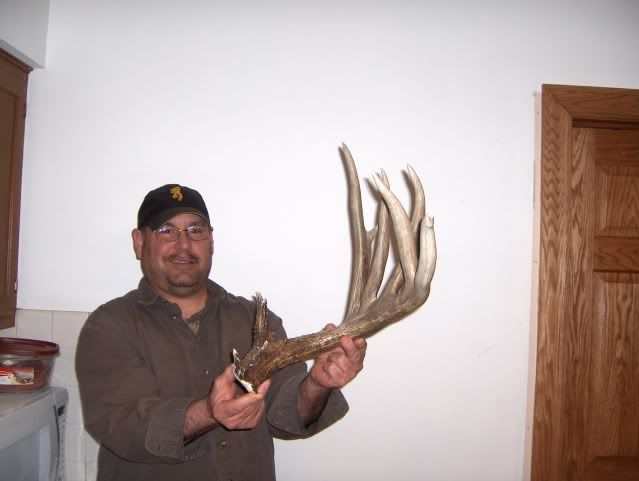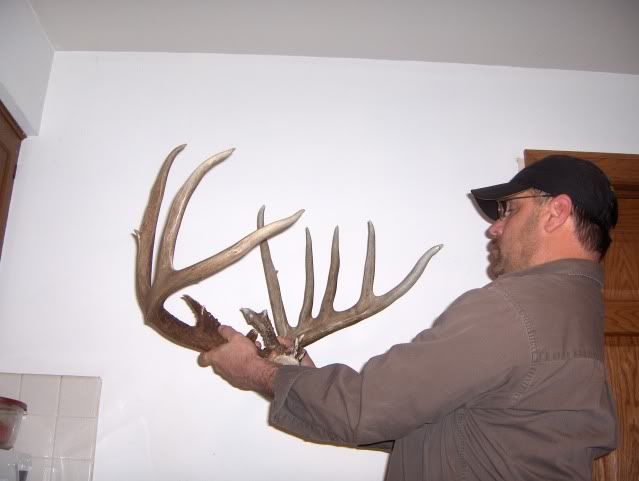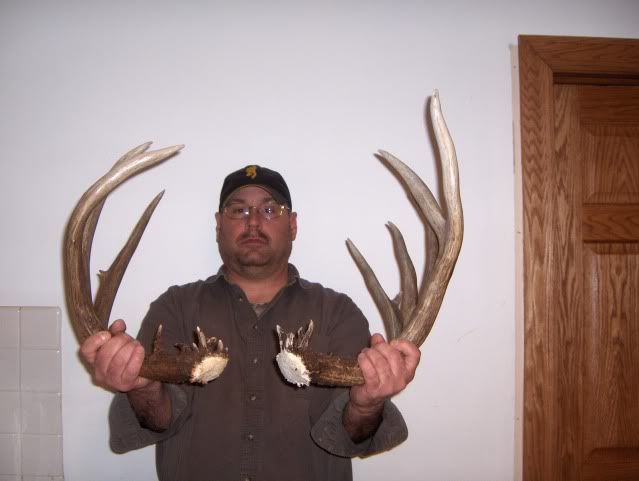 Now that's a smile of one happy shed hunter!!!!!!
Hey Todder, I took this picture for you. Lookie the shirt that guy has on!!! He, He! See you at the show on Sunday bro!
Posting Rules
You may not post new threads
You may not post replies
You may not post attachments
You may not edit your posts
---
HTML code is Off
---