Late season Snows
05-10-2009, 03:49 PM
Late season Snows
---
I just got back from a snow goose trip north of the US Border and i had a blast. Saw more birds than i ever have and we got a few to. Kind of a long read.
The first day the guys that we were hunting with left there decoys out from the day before since they were in a good area. the day before they shot 60 geese with 3 guys. We got out there about 4:30 in the morning and set up a few more decoys and got ready for the shoot. the birds that came in were very close. most of the birds that we saw were migrating and had other places on there mind but the ones that did come in paid the price. We ended with 40 that day.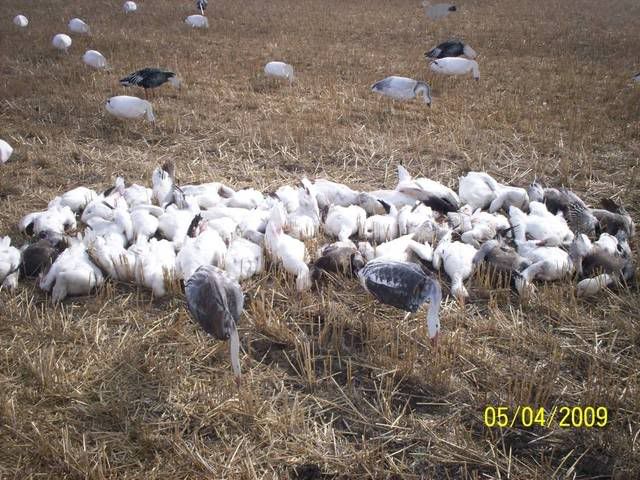 Day two
We had to get up at 3 in the morning to get set up in time. the field that we were in was right between two roosts and the shooting did not bother them at all. Most of the flocks did not even hesitate and just dove right in. It is good that they quit coming because we ended 5 short of our limit. we collected all the geese that were laying in front of us and came up with 87 so we took that picture but more geese came in and we found a few in the decoys and we ended that day with 95
Day three
Once again 3 AM to set up. It was fairly warm that morning when we got up so i just had on shorts a t-shirt and some insulated camo. then about half way through the hunt a strong cold front came in and it was spitting snow before the day was done. The geese did not work very well this hunt most would skirt the spread but a few came in and paid the ultimate price. we ended with 75. It was so cold that no one wanted to take a picture so i snapped one in the truck bed.
Day four and five
After that cold front came in the birds were not acting like they had been. and the hunting got tough. The first field that we hunted had around 100,000 in it and only about 30,000 came back, and we only had 2 come in. we also pass shot 5 while scouting that evening. that next day we had a pretty hot field and we ended with 20. both of those days it was snowing and was in the mid twenties.
Here are some picture of geese.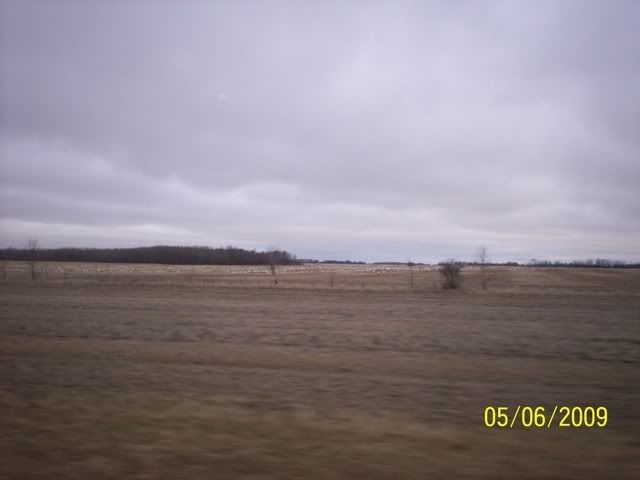 We had to leave after day five and it was very bad timing. the group went out and shot a 6 man limit by 8:30 in the morning. all in all it was a very fun trip and I will probably do that again in the near future.
02-02-2010, 07:31 PM
Spike
Join Date: Feb 2010
Posts: 3
---
Where can you find the best late-season snow? Ifyouski's website says it all. Of the places in its table of 40 resorts with the most recent snowfall, only number 38 - Sauze d'Oulx - is in Europe.
After bumper dumps early in the season, Europe has been sunning itself while the States - Colorado and Utah in particular - has been thumped and is enjoying superior conditions.
Typical is Colorado's Winter Park, with 290cm on its upper slopes, following a storm a week ago. Winter Park's spokesperson Joan Christensen, reported 68 inches of snow in 72 hours - "the largest snowstorm in the resort's history".
Liz Russell, at the Ski Club of Great Britain, says most European resorts have not had much snow since early February.
"Europe has had a peculiar season, as one massive dump of snow really set the resorts up. Most who have skied over there recently have enjoyed endless sunshine," she says.
Under all this sun, European conditions are very spring-like - slushy resort runs and high pistes in reasonable shape only early in the day.
===========
legitimate home based business
Call Center Careers
Posting Rules
You may not post new threads
You may not post replies
You may not post attachments
You may not edit your posts
---
HTML code is Off
---