Some pictures from yesterday's youth pheasant hunt, picture added today
12-18-2016, 11:33 AM
Some pictures from yesterday's youth pheasant hunt, picture added today
---
The day started @ 5:30am, I got up to 2 inches of snow and freezing rain. Brushed my teeth cleaned up and headed out at 6:15am for a slow drive to my club. I put my Avalanche in 4wd and drove at 40 mph for the 25 miles to my club, took me almost an hour. When I got here the deer was already roasting on the spit, I got my Bison chili in the pot and on the heat, we had a ton of food for the kids and their parents. Mac and cheese, Bison and wild boar chili, baked beans and much more, not to mention the guest of honor, venison roasted on a spit, also cake, pie and cupcakes. The first group of kids arrived at 8am, got a safety lecture, shot some clay birds and then broke up into three groups. We have a morning and after noon hunt, lunch is between hunts for everyone then the afternoon group hits the fields. We started with 23 kids, because of the weather reports for a few days before the hunt we got pared down to 14 so we had 7 hunters in the morning and 7 after lunch. We bought 60 pheasants so the kids had a lot of opportunity to shoot and bring home a pheasant. All hunting was over pointing breeds by member dog owners. I did not run my dog this year for the first time since I joined the club to give some new members a chance to participate in the hunt. It was rain and freezing rain till about noon then it stopped. Here are a few pictures of festivities and a few very happy kids.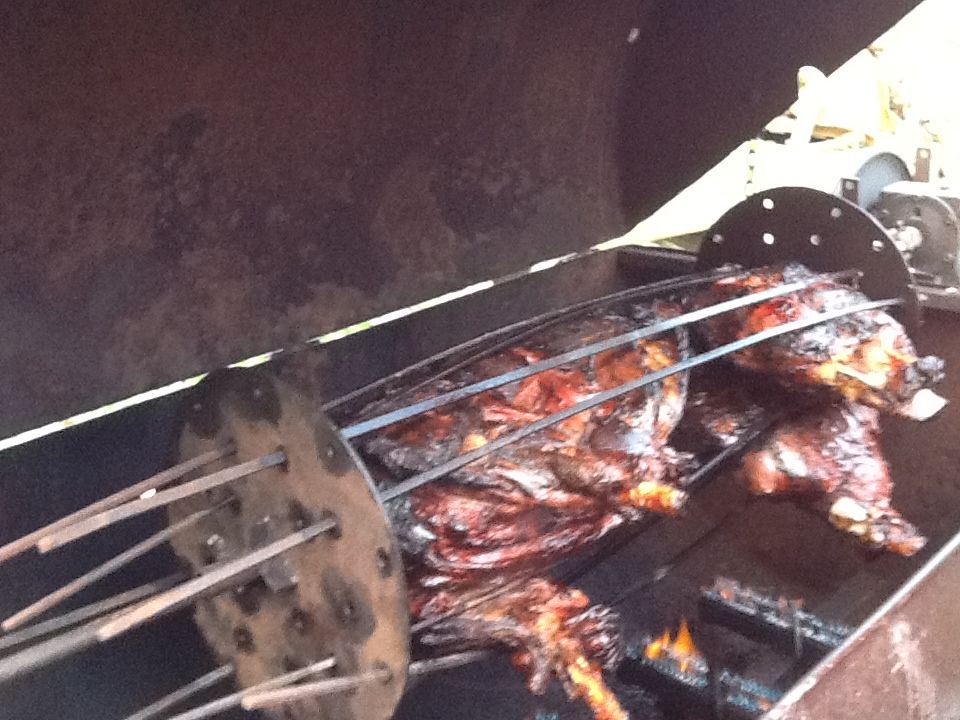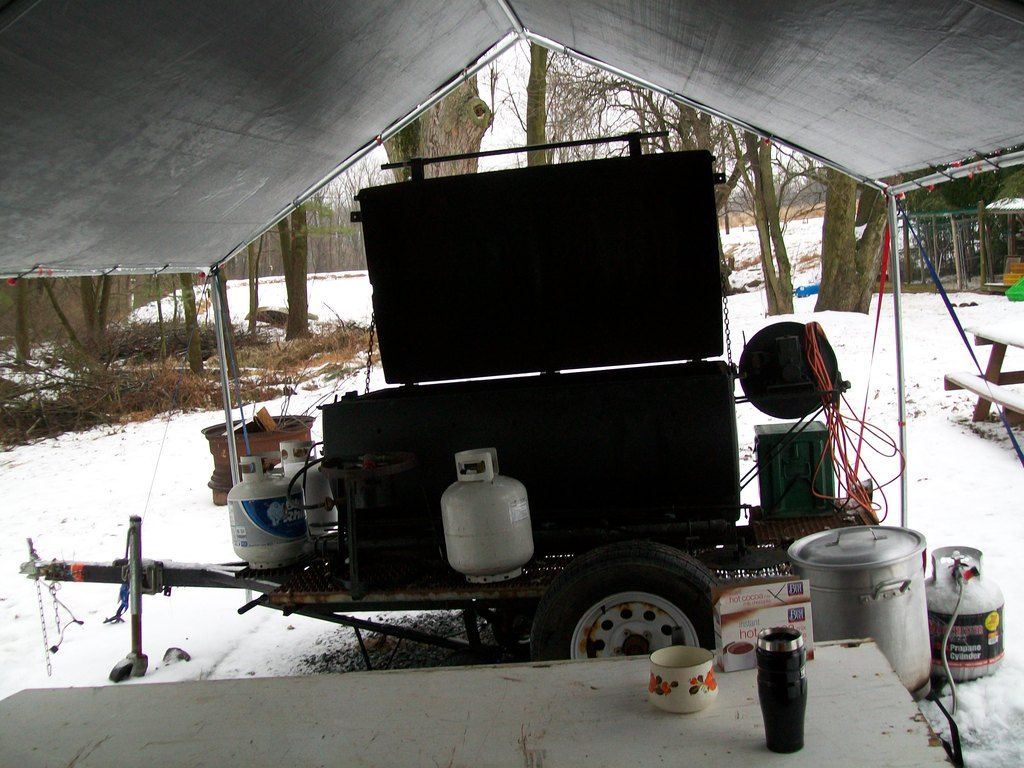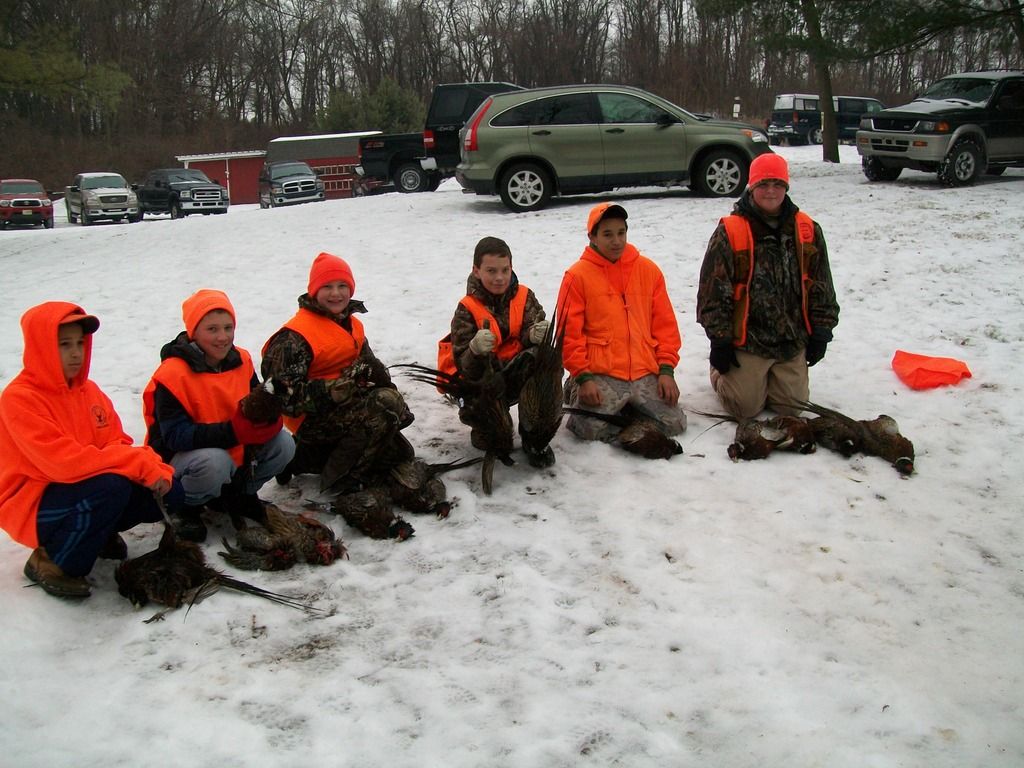 I believe this years group of kids were the most polite and respectful we ever had. With the parents and the kids and our members we fed around 40 people and bad weather or not a good time a good time was had by all.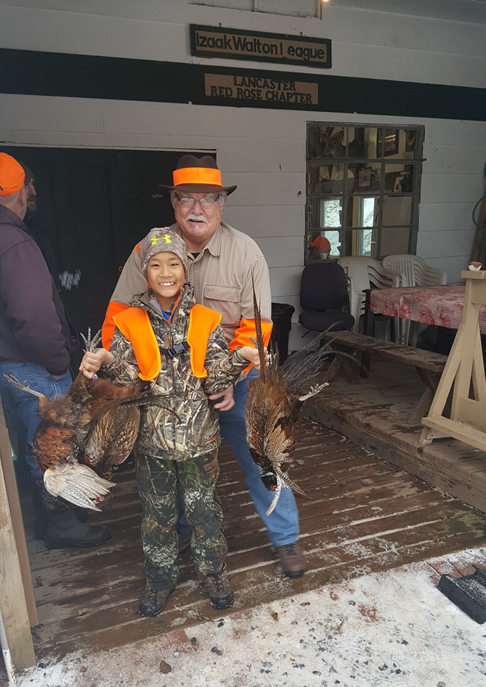 I was waiting for this picture to be e-mailed to me. It says it all. Not only has this 12 year old killed his first pheasant, but he killed four of them, all shot in the air over a pointing dog. That huge smile tells the whole story. Yours truly had to support his arms so he could hold up the weight of the birds up for the camera.
---
Last edited by Oldtimr; 12-19-2016 at

01:20 PM

.