- -
Chasing Roosters
(
https://www.huntingnet.com/forum/upland-bird-hunting/387487-chasing-roosters.html
)
| | |
| --- | --- |
| ironranger | 11-24-2013 06:08 PM |
---
Chasing Roosters

Took a short trip to North Dakota and have been hunting SW Minnesota this fall for roosters. My springer Wiley just turned 12 so trying to focus on him this fall as much as possible. We were hunting a shelter belt (CRP and Trees) between a corn field and bean field. He got birdy and followed scent to edge of beans. Then looked back to see if I was following. I pointed and said "Go for it"....he got on scent and was quickly in his "dodge and weave" mode. Flushed rooster and I grabbed camera when he was bringing him back...caught a few photos....this is my first dog and I sure love that little guy....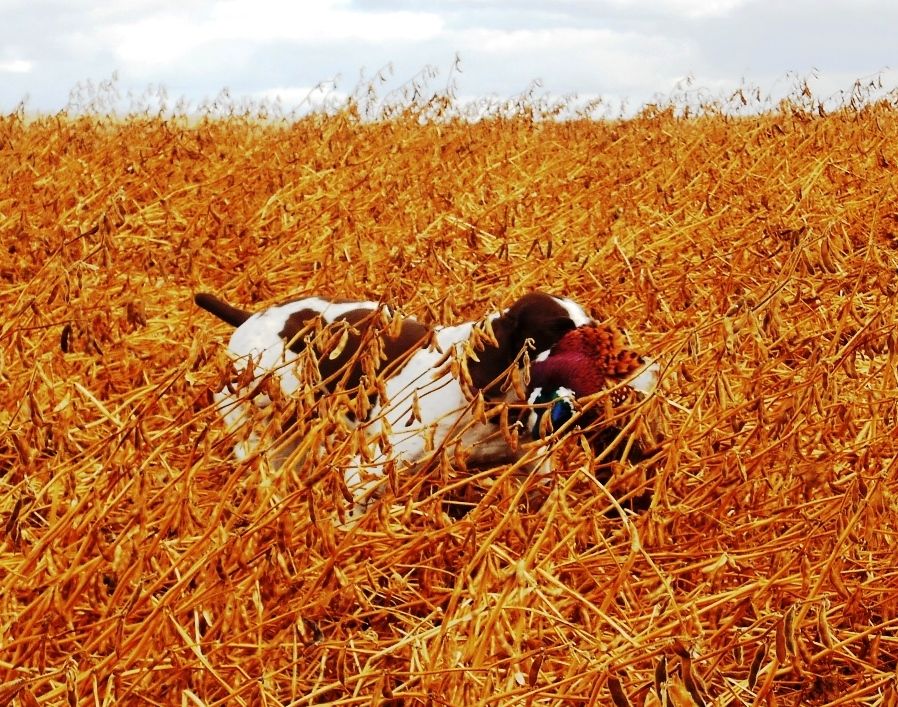 | | |
| --- | --- |
| nocknload | 12-08-2013 05:06 AM |
---
excellent pics and pretty dog.
| | |
| --- | --- |
| mn trucker | 12-12-2013 02:45 PM |
---
Good times
All times are GMT -8. The time now is

07:52 PM

.

Copyright © 2023 MH Sub I, LLC dba Internet Brands. All rights reserved. Use of this site indicates your consent to the Terms of Use.