| | |
| --- | --- |
| npaden | 11-10-2008 02:44 PM |
---
RE: Upland Contest Teams and Scoring Sheet

Thanks.
It was pretty amazing to see how much he regressed this year from last year. It wasn't like he was a B&C buck last year, but I think he would have been a solid 135" - 140" with an inside spread of 20+". His bases are HUGE and I can only imagine what he looked like in his prime. I think he was probably already on the downhill slide last year. I've seen 4 other good bucks that would all be shooters next year if they make it through the season. One of them will be 5 1/2 next year and has shown the ability to put on some nice junk in previous years so if he makes it through another year I will be SERIOUSLY after him!
These 2 pictures show the difference the best to me.
Last year's antlers: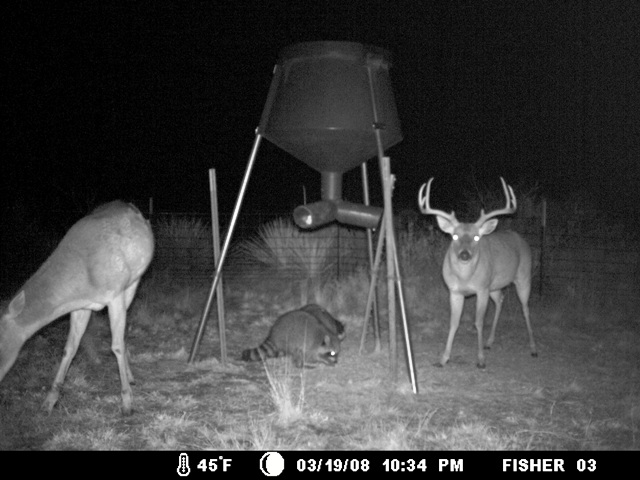 This year when he was just about done growing his antlers: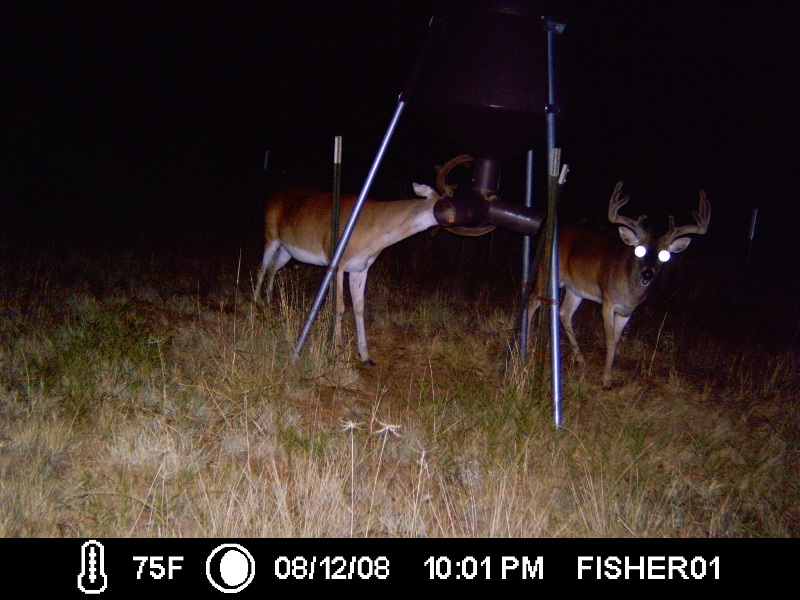 I was still very happy to take him, he was #1 on my hit list.
Another interesting thing is the buck in both of those pictures with him is the buck I nicknamed "Stickers". He was #2 on my hit list. Hopefully he will fall into the same habits that Doublewide had and will get ground checked by me next year! :D
He had a nice sticker coming off his G2 this year but if fell off!!
Here he was with the nice sticker coming off his left G2: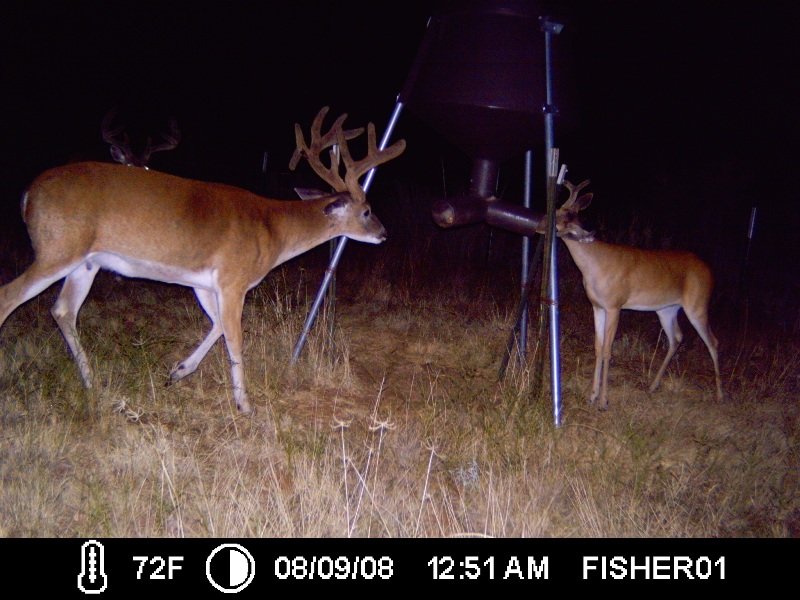 And here he is after the sticker dropped off: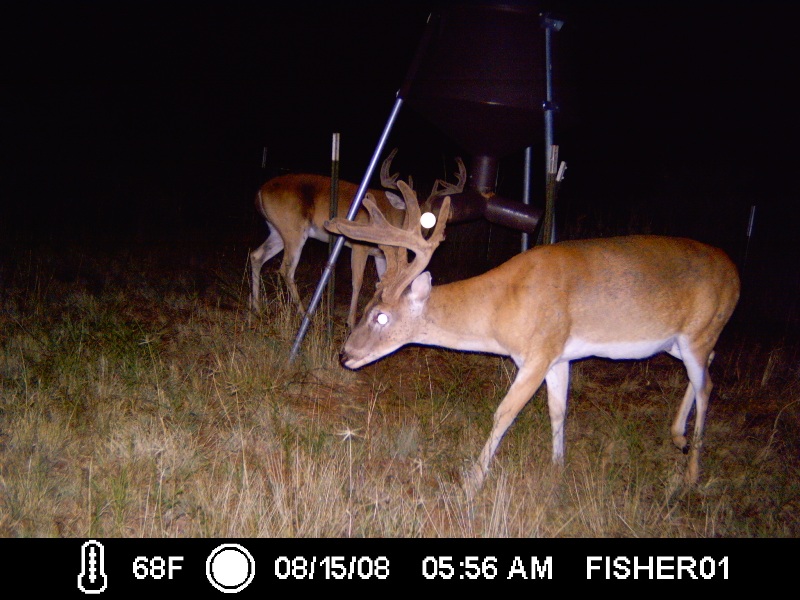 He is still on the upward swing on antler growth though, here is a picture of him last year (this is the first picture I got of him and when I nicknamed him stickers), note how much his mass has increased this year over last year.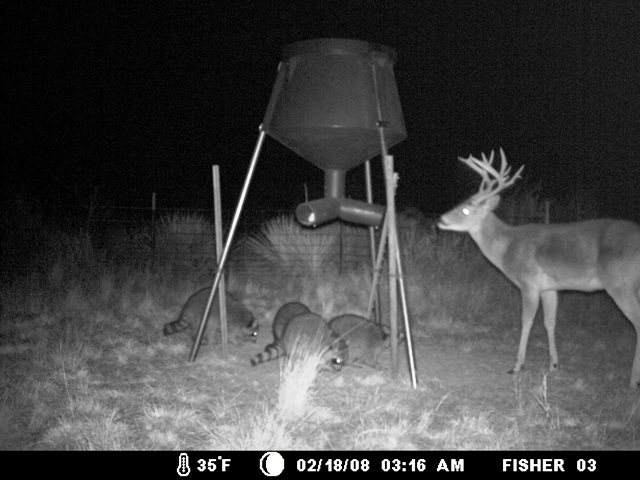 Okay, sorry for hijacking the score thread. I just think it is very interesting to see the antler growth sequences documented and thought I would share.