Upland Contest Teams and Scoring Sheet
10-23-2008, 07:00 PM
RE: Upland Contest Teams and Scoring Sheet
---
Well it was a BEAUTIFUL evening.
Saw a very nice mature whitetail buck and doe as I turned the corner on the way to the house so that was neat (they were on my property about 400 yards from the house with 2+ hours of daylight left - I think the rut must be starting).
Wind was very calm for around here, about 60 degrees, not a cloud in the sky....
As the sun went down I saw the first ever pheasant on my property, a huge rooster that flew into my CRP grass from my sorghum that I planted this spring.
Busted a covey of quail walking over to one of my dove spots... (quail season starts in 2 days!)
And shot a whopping
2
doves! And it wasn't because I was a bad shot they just weren't flying. We had a good cold front come through yesterday and that usually brings in a new batch of doves, but I guess ours went south and there weren't any more coming in from the north to take their place.
Oh well, it was a beautiful evening regardless.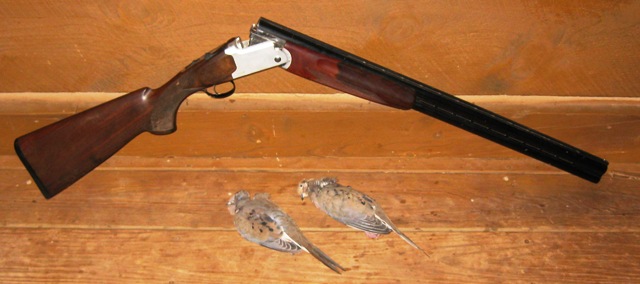 10-25-2008, 09:39 AM
RE: Upland Contest Teams and Scoring Sheet
---
Another beautiful day but no deer or pheasants this morning. Only found 1 covey of about a dozen quail on the property around the house this morning. I shot 2 of them and that will probably be the extent of my quail hunting around the house unless I see more quail than that. Late this summer I had 2 good coveys hanging out, but not sure where the other one went. The cotton fields haven't been stripped yet so they may be hanging out in them.
Dove season goes 1 more week but there aren't may dove hanging out around here right now. I think we need another hard cold front to bring the rest down but hunting season will be over by then. I may do a little quail hunting down on my Fisher county property, I have 3 or 4 good coveys down there, but I hate to quail hunt during deer season and that's about my only option. Maybe I'll get a big buck down early and be able to spend some time on quail. I may get to go pheasant hunting on opening morning but not sure on that either, so this may be about my total for the season. We'll see.
Here's the tally for today, 2 dove and 2 quail.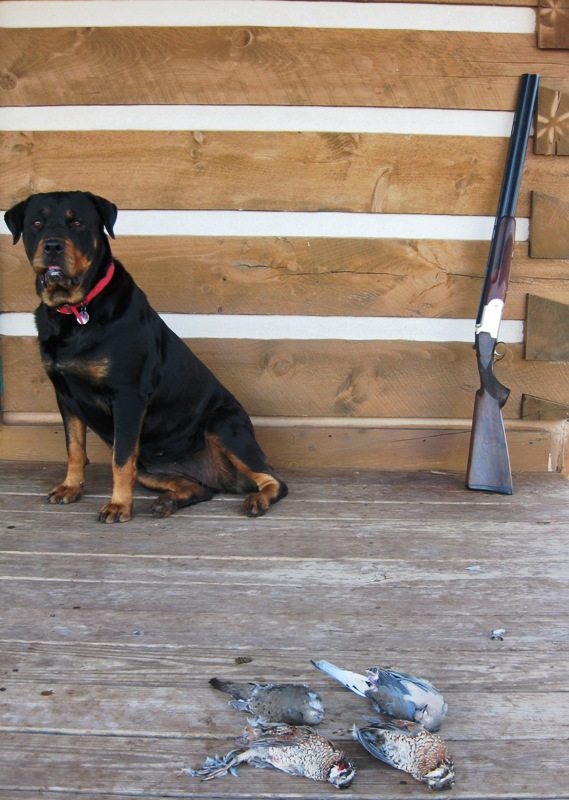 10-28-2008, 08:04 PM
RE: Upland Contest Teams and Scoring Sheet
---
ORIGINAL: mongorunner
ORIGINAL: skybuster20ga

same here unless we start racking up bunnies lol
season over already brandon? mine still has another month before it starts! [&o]
How long will you be bird hunting?