Long drive, short hunt!
05-08-2010, 03:42 PM
Long drive, short hunt!
---
Well, I left my house in Gilberts Friday morning at 4:30 to head to my relatives farm in Central WI. I pulled in about 9:10 a.m. and didn't even unload my things, just my gear. We loaded everything into the back of my uncles Mule and he drove me out to our spot and I got set up around 9:40. After an hour I had 2 jakes run into my decoys from about 120 yards out. It was funny to see them race each other! The came right into the decoys at 15 yards and stuck around for about 15 minutes and then left. About an hour later the same two jakes came back, monkeyed around with the decoys for a bit and left again. I watched them cross the field and then join up with a hen and continue off. About 30 minutes later I noticed a red and white head sneking along the fence line at 20 yards heading straight to my decoys. I raised my gun and waited for him to get into the openening where my decoys where and saw that he was a long beard. I putted a couple times to get him to raise his head and he wouldn't so I just shot and dropped him! My best tom so far this season - 24 lbs., 10" beard, 1.125" spurs - NWTF score 66.5!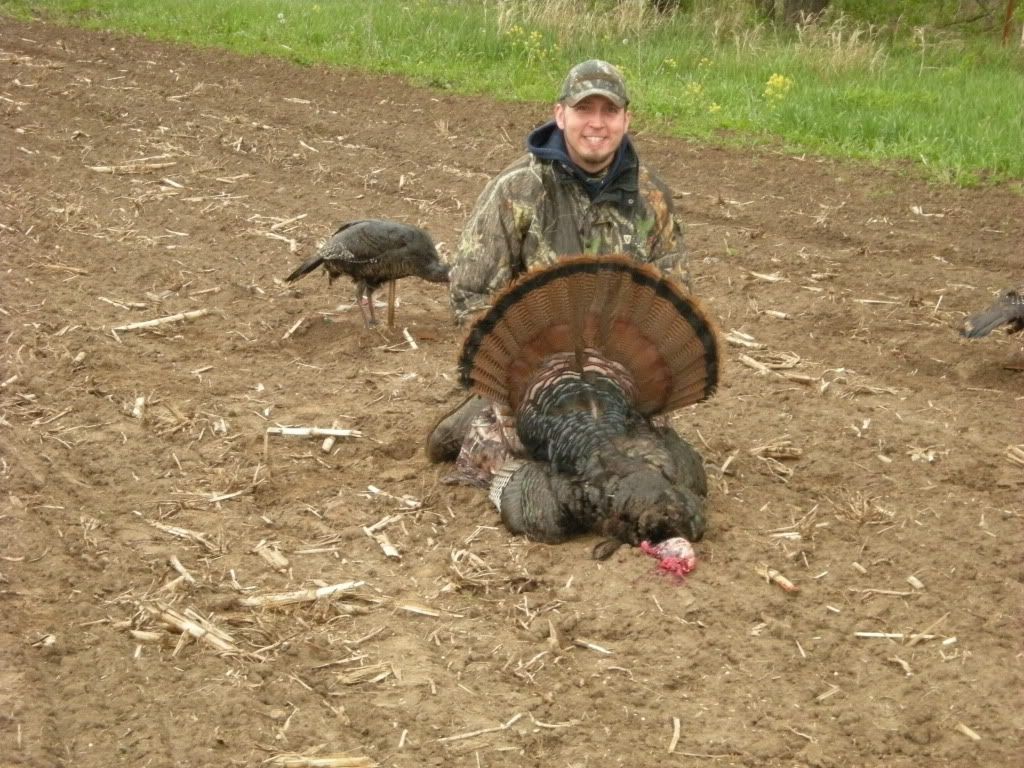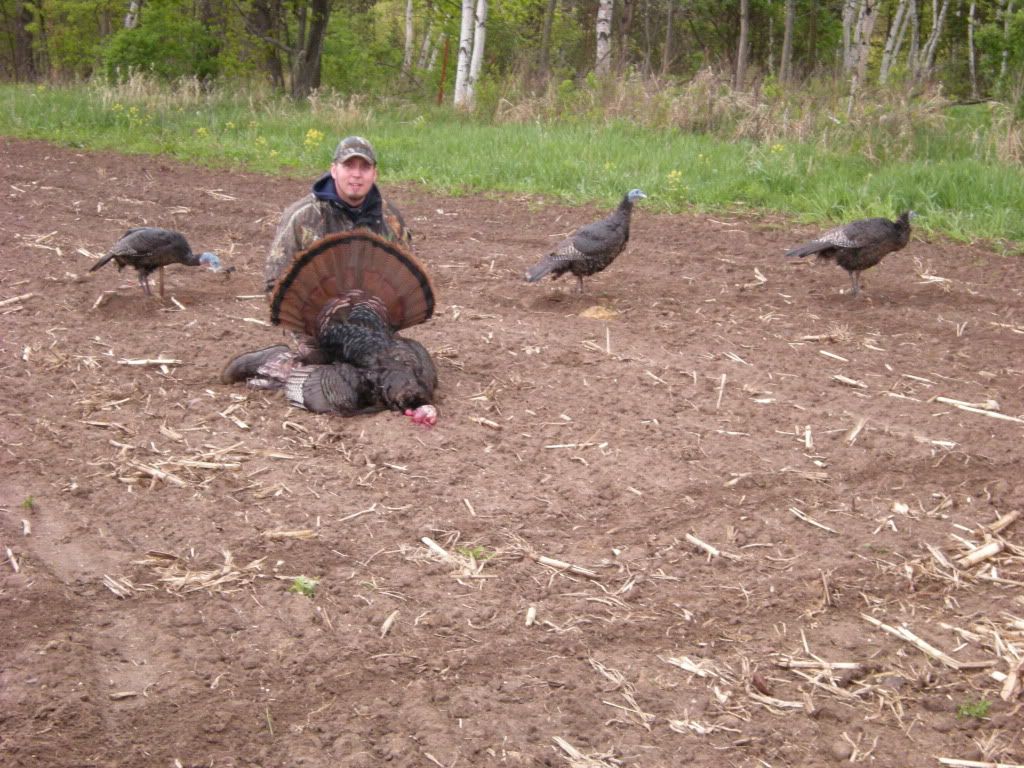 05-09-2010, 06:41 AM
---
This is my first year hunting these darn birds and they are driving me crazy. I have hunted only one week and will be heading back tomorrow So far I have called in two hens and one coyote. My friend called in a gobbler on our first day, but it just went around us.
I will give it my best, but will not sleep till I nil one.
05-11-2010, 02:47 PM
---
05-15-2010, 05:17 AM
---
Well I am back from hunt camp and no turkey. I watched all the female hens on the property, I am sure. I had one that was within 10 yds of my blend and Igot some great photos.

I saw only one gobler, but he was on a field about 600 yds from me. I watched him in my glasses and he looked great.

My friend got a jake using my blind and my decoys. There were two jakes and they came in running to my decoys and my friend nailed one. That hurt.

But there is always next year!!!
Posting Rules
You may not post new threads
You may not post replies
You may not post attachments
You may not edit your posts
---
HTML code is Off
---