Heads Up On A Less Expensive Trail Camera
08-04-2011, 06:08 AM
Heads Up On A Less Expensive Trail Camera
---
A Tasco 3.0 Trail Camera at Wally World, For $50.00
And 4 Gig SD Card $14.98
So for $50.00 + $14.98 + $14.98 + about $5.00 for 4 C cell batteries = $84.96 + Tax .
I get the multi packs with at least 12.
Eveready Energizer Max batteries seem to work the best in this camera.
For less than most trail cameras for the whole shooting match you can't beat it with a stick.
Now for picture quality, you be the judge.
Go to the next video, so on, and so on.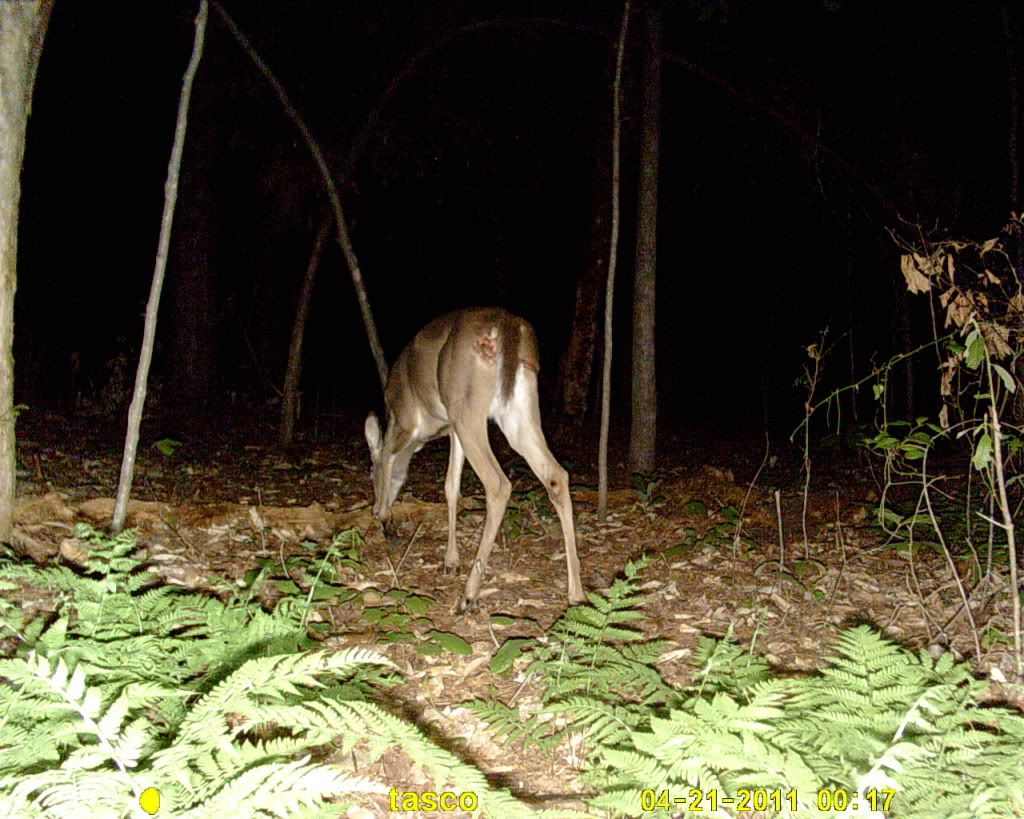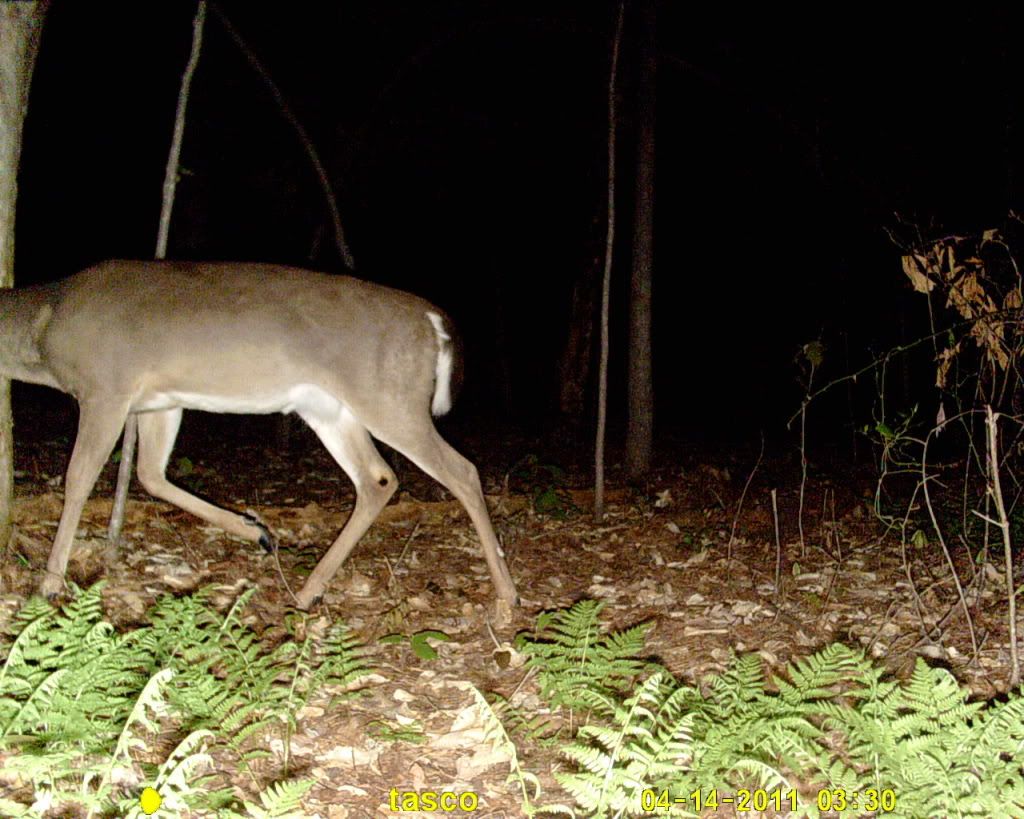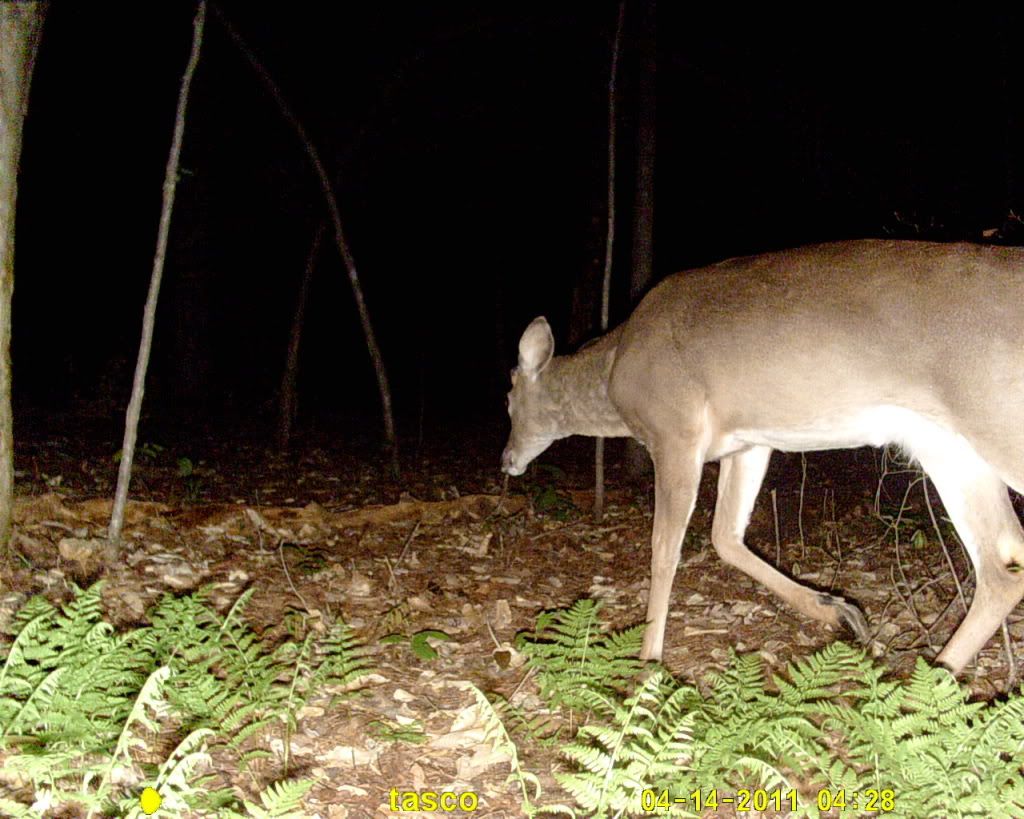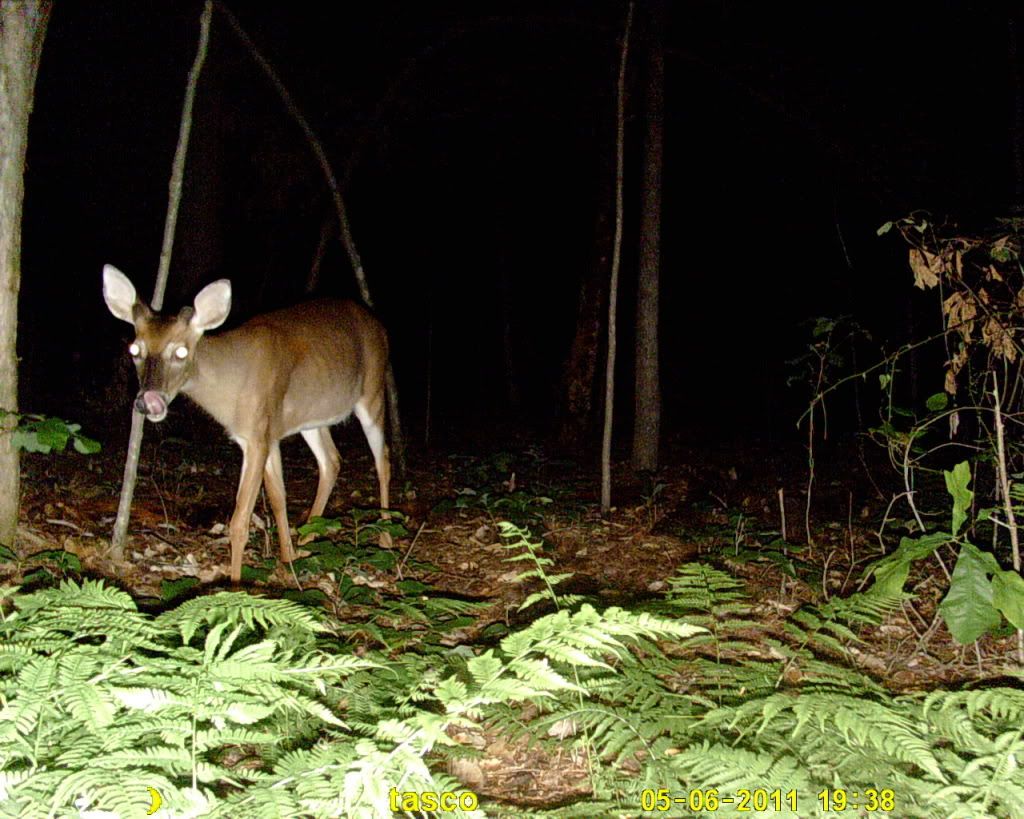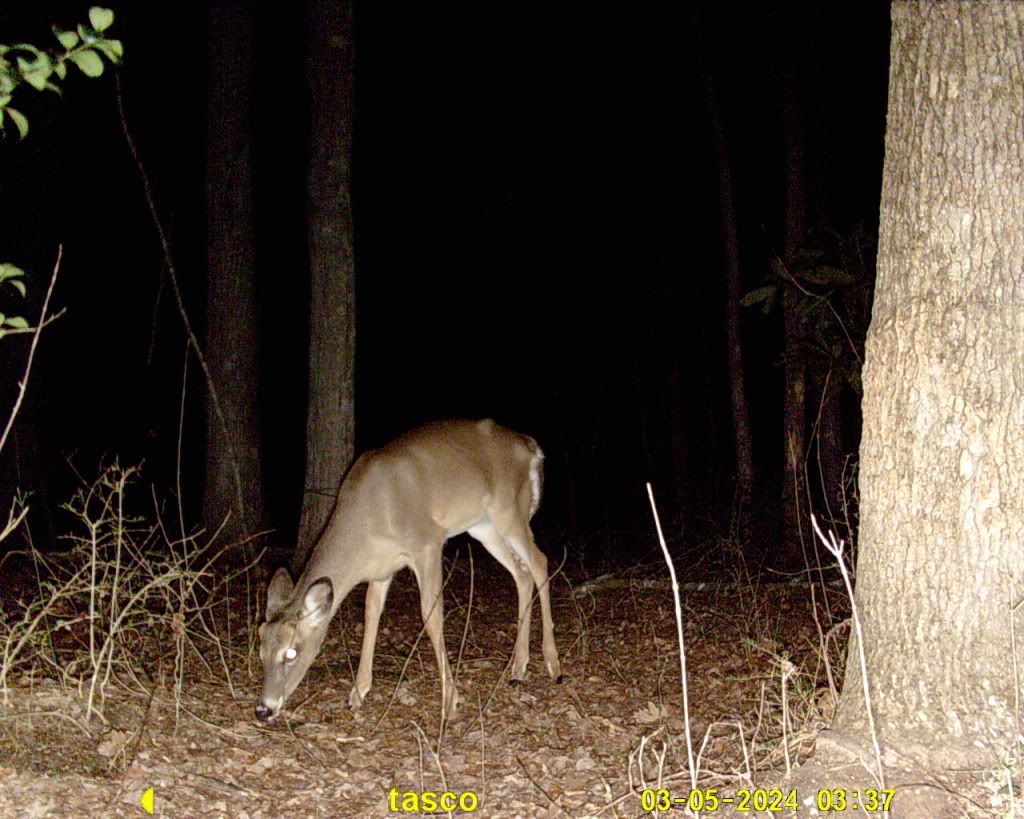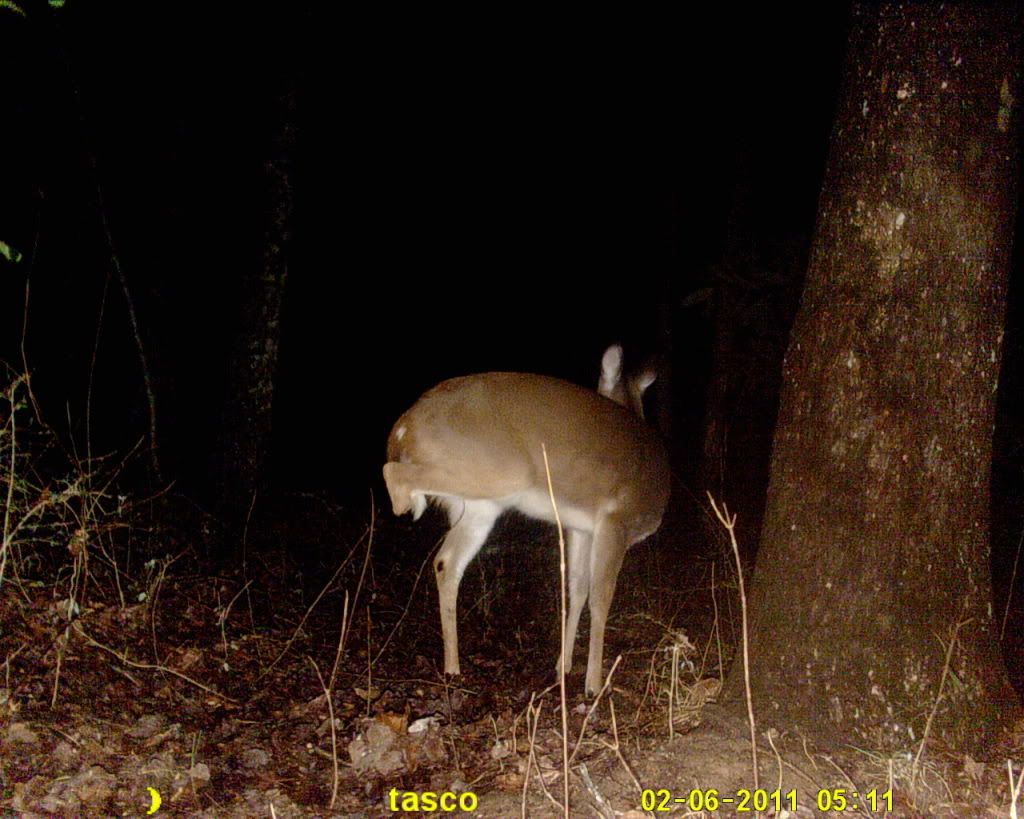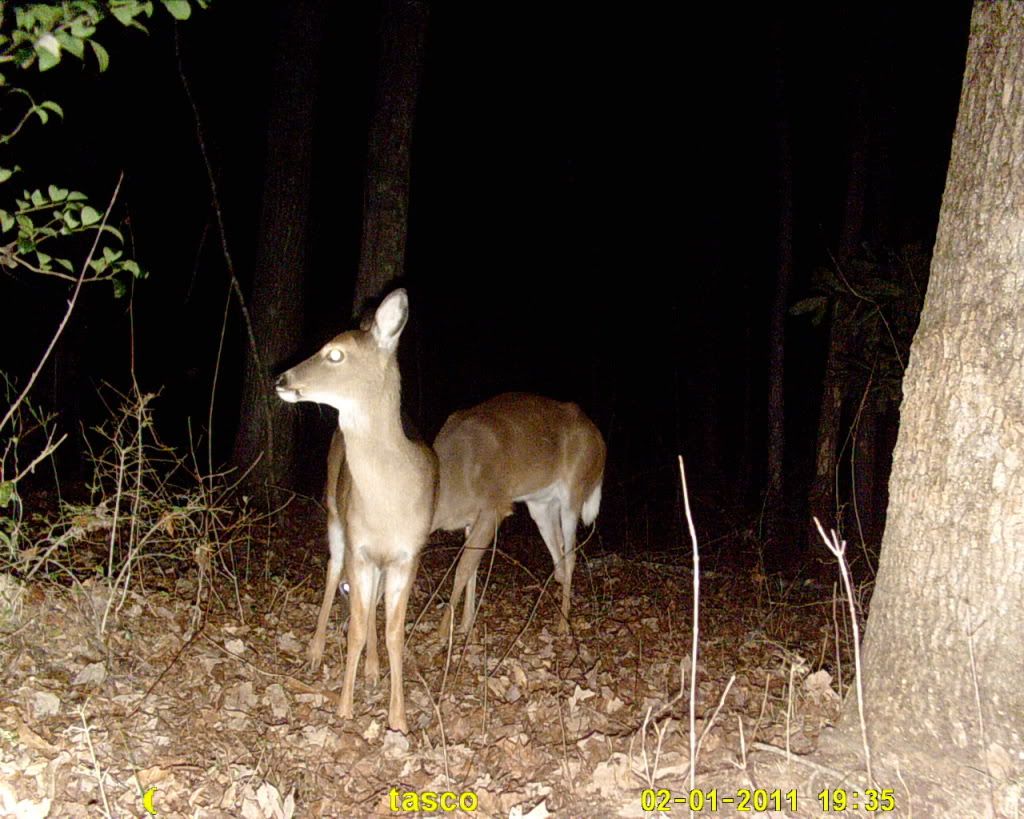 08-04-2011, 09:01 AM
---
Great pics and video's!! Look's like a really good cam for the money.
Just a heads up about SD. cards. I get my SanDisk SD. cards on ebay, $6.20 with free shipping for 2 GB. and $7.89 with free shipping for 4GB. cards. Pike
08-08-2011, 04:15 AM
Fork Horn
Join Date: Feb 2003
Location: northern USA
Posts: 274
---
On my Tasco (the older model) I can get about a month out of the D cell batteries and at best about a thousand pictures (with good weather) It will eat up the batteries in about ten days in the winter when temps never get above freezing. As for trigger speed, I've never tested it, but I usually put it out on a scrape. It's certainly better suited for a food source/scrape site where the deer will be moving through more slowly.
Posting Rules
You may not post new threads
You may not post replies
You may not post attachments
You may not edit your posts
---
HTML code is Off
---