I love new bucks..SG550 :)
10-18-2010, 08:18 AM
I love new bucks..SG550 :)
---
Got 1 and only 1 pic of this buck a month ago. i got 3 more pics of him this time and i didnt realize just how wow :mg::mg:he was until now...atleast i am 50% sure its him...he had splits everywhere but danggg!i even moved the camera today because i thought it was a bad spot
(posted the pic from a month ago to compare)
Last Month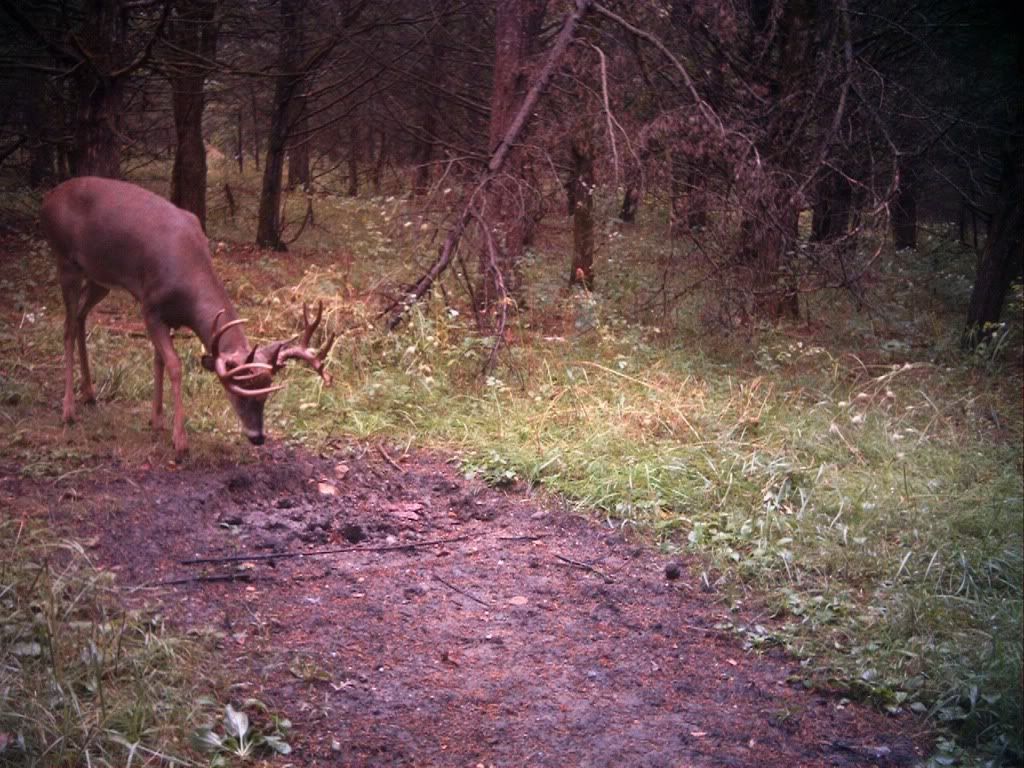 10-18-2010, 09:46 AM
---
i think those are different bucks as wild as it seems, but if you look closely the brow tines look longer on the first buck as well as his g3 on the right side is longer and much closer to his g2 than on the last pic, and the g3 on the left side looks longer on the first 2 pics too.
10-18-2010, 02:18 PM
---
wow that's crazy... i'd say 2 different bucks as well!

1. brow tines much longer in first 2 pics, they kind of curve out then back together which you don't see on the third pic.

2. the left g4 on the third pic is pointed inside the rack. hard to see but doesn't really look like there is a g4 on the first 2 pics

3. the third pic has the right g-3 really curved back towards the tip of the main beam it appears to go up straighter in the air... again maybe a g-4 that's pointed inside the rack that doesn't appear on the first 2 pictures?

either way to have 1 buck running around like that would excite me, if you have 2 just betters your chances.

good luck!
10-24-2010, 08:38 AM