Some decent bucks
07-01-2009, 05:27 AM
Some decent bucks
---
Posted 2 pics on the Bowhunting forum, but I figured they would be better served being posted here. Started checking my cameras on Sunday, seeing some possible shooters. Will have to wait and see how theygrow out, and what other bucks show up. Thedate/time is wrong on the camera with the red text obviously,I putthat camera out Sunday and had 752 pictures in 2 days. Lots of growing time left.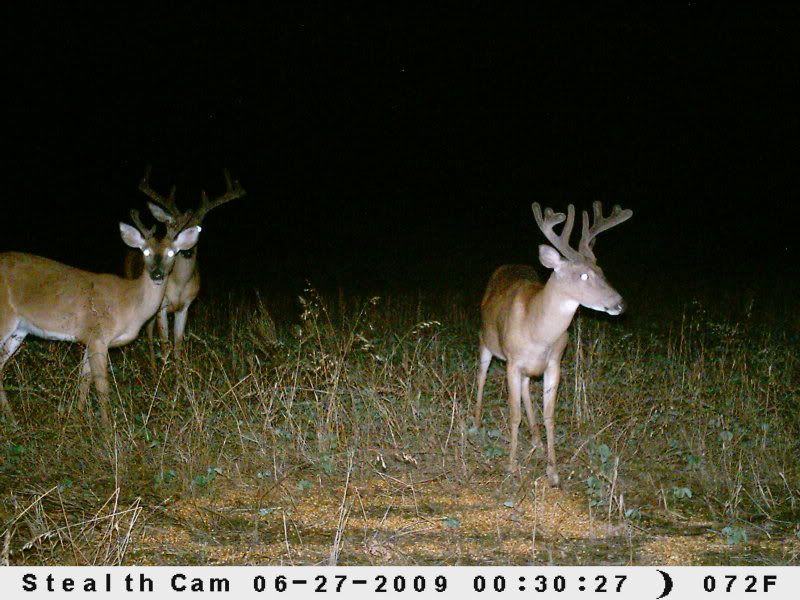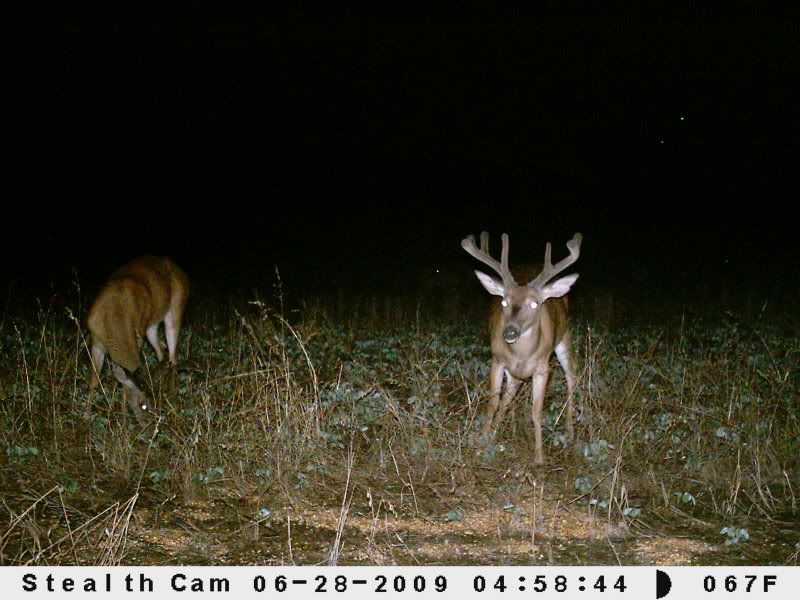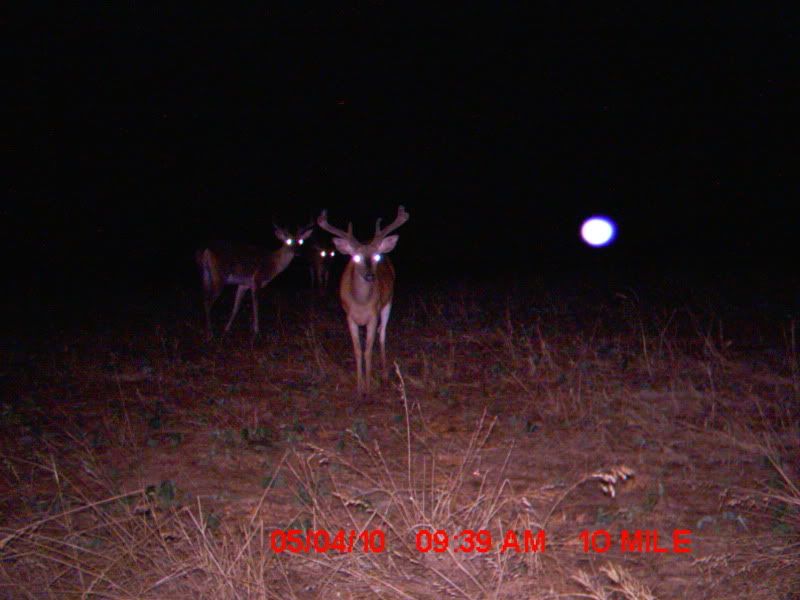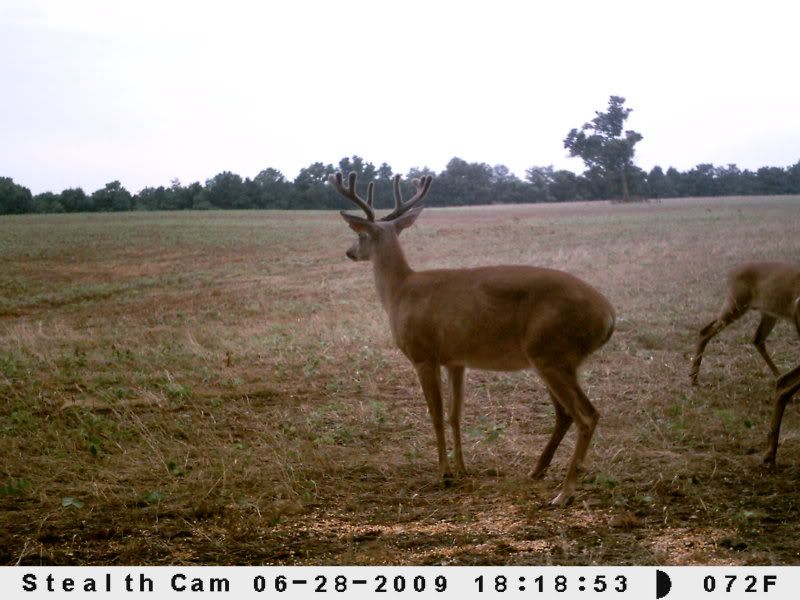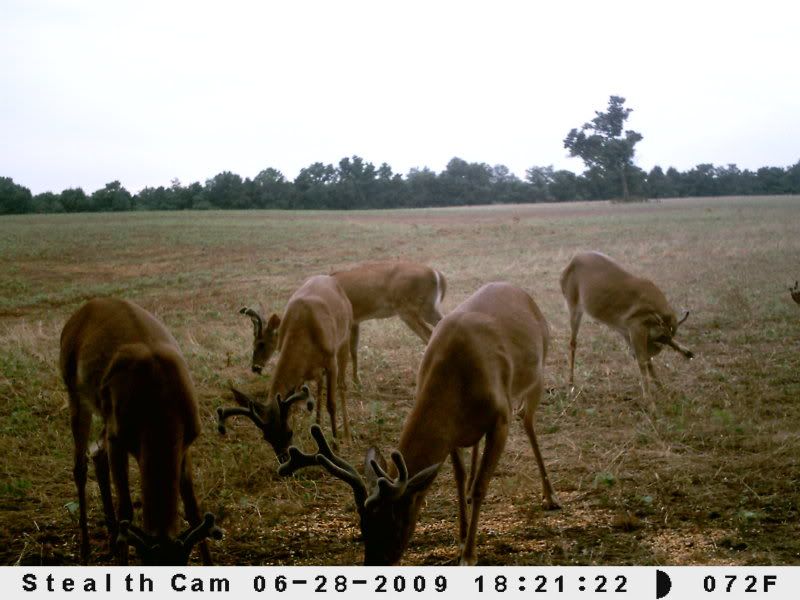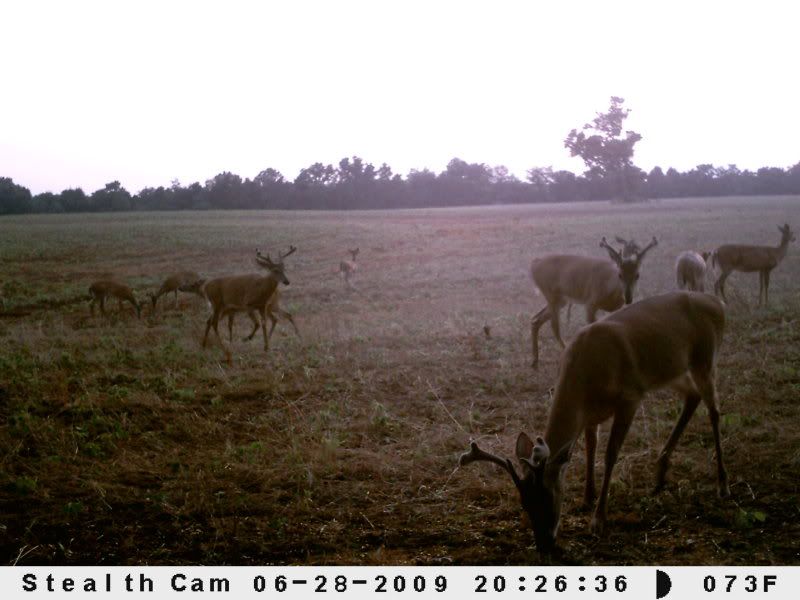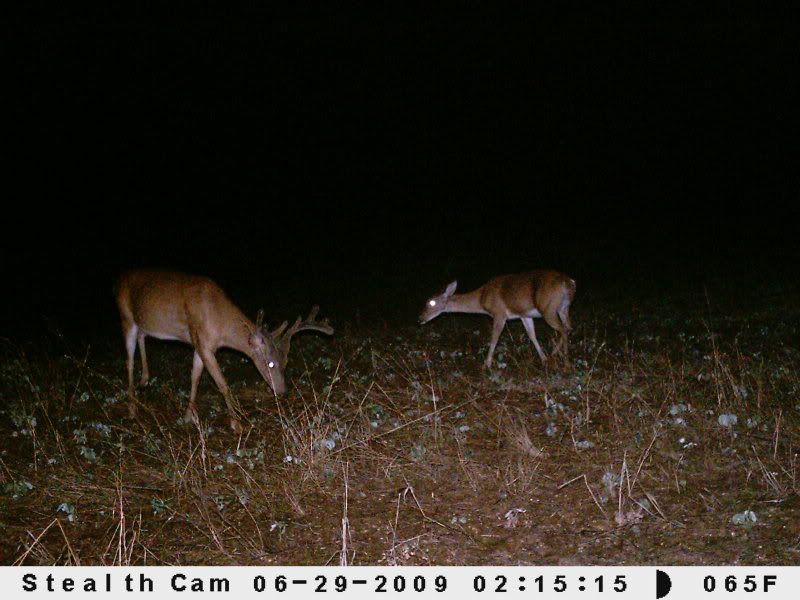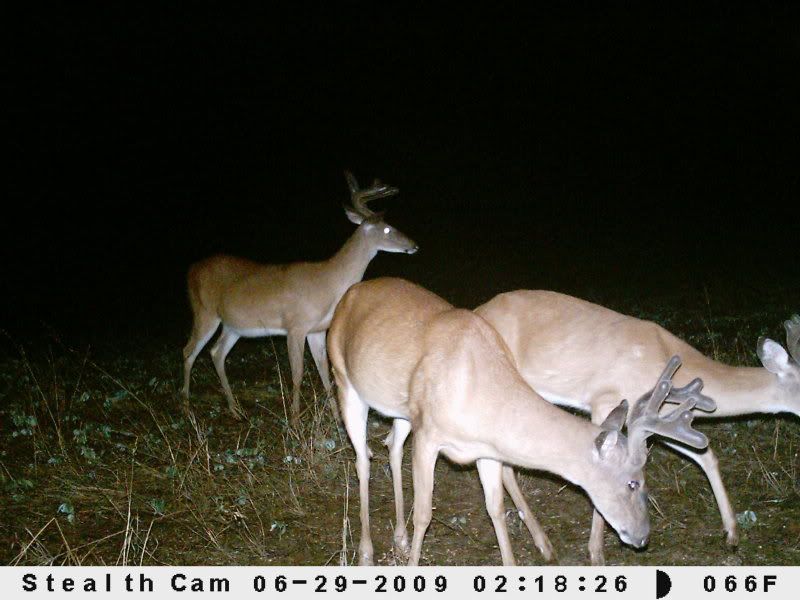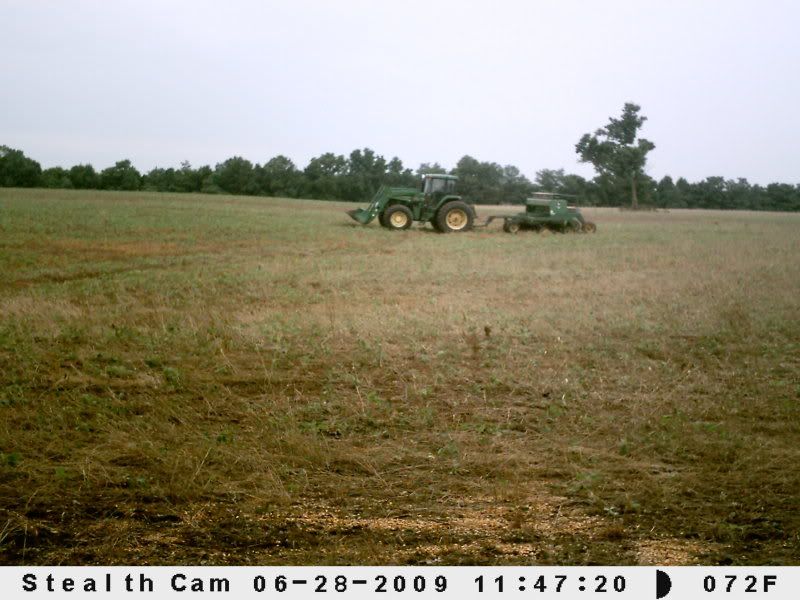 07-01-2009, 01:08 PM
RE: Some decent bucks
---
ORIGINAL: SouthernBuckFever

Wow those are some really nice bucks.....you either just have a lot of bucks or you just manage them really well.
Well, where these pics were taken, the high buck ratio is probably due to several things, but the most important in my opinion is letting the smaller bucks go, and low hunting presure. After 9 years of hunting this 1200 acres with 5 other guys, we have been seeing allot more quality deer the past few years. The hard part is letting them go the first few years, the fun part is watching them grow andseeing more and more quality bucks. Lucky for me, only 2 other guys bow hunt it, and they hunt very little, the other guys just gun hunt, and even then its usually a few days.