Some new pictures.
09-10-2008, 12:58 PM
Some new pictures.
---
Got a new buck on camera this week. The one in the center is a nice 10 point. Based on his rack I would guess he is around 3 and hopefully he can make it another year. I've already got some pictures of the one on the right before. I think he is also 3 and has some good potential. He has a split G2 on his left side. I'm going to have a hard time passing on either of these two if I see them before I see Double Wide or Stickers.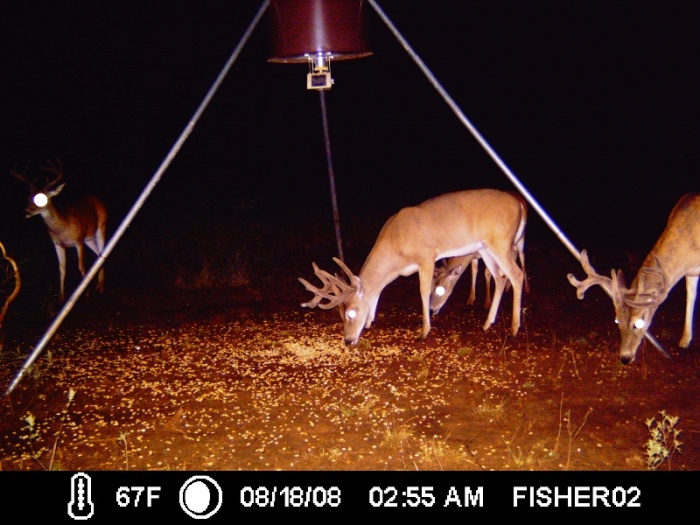 Here's the same buck again: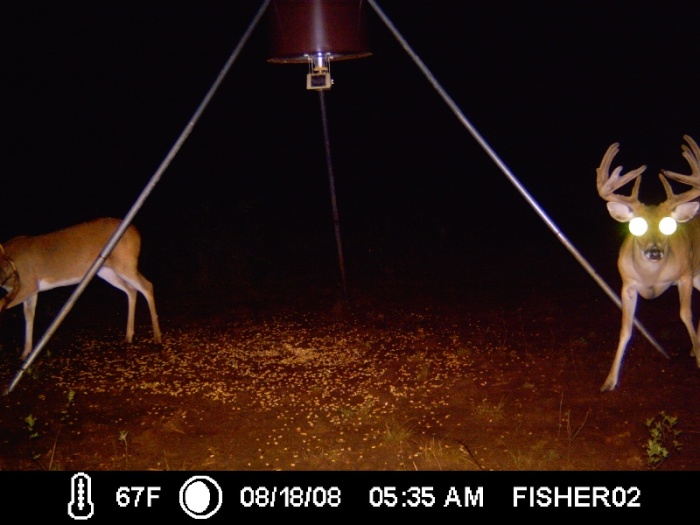 As a side note, I shot a hog at this feeder on the 16th. It was really muddy and I didn't want to make a mess getting the pickup in and out to haul him off so I just quartered him up on the spot and hauled the carcass off about 30 yards from the feeder. I guess it didn't seem to affect the deer much.
First hard antlers starting to show up: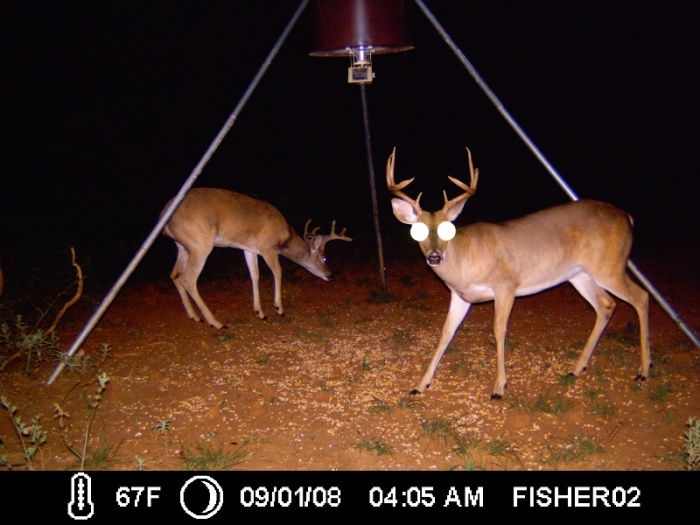 And some interesting looking piebald pigs. They almost look like they could be in a farmers pen.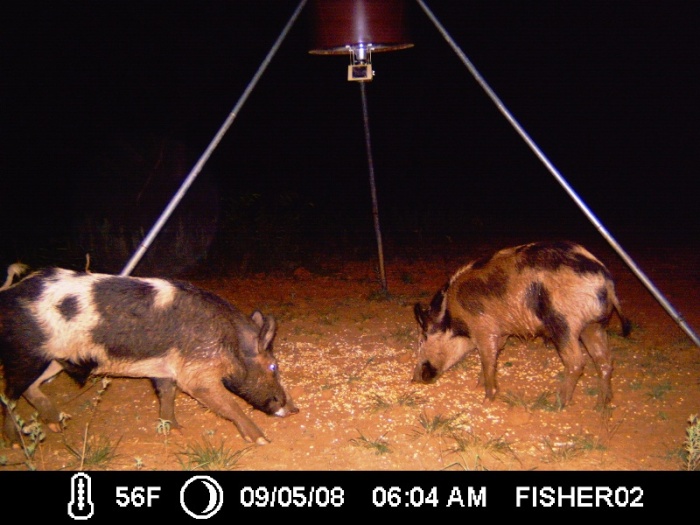 No new pictures of stickers this time and only one far off shot of Double wide at the corn feeder. Somehow I didn't turn the camera on that is setup on the protein feeder and that is about the only place I get pictures of stickers. I have 2 other cameras out on trails looking for the path that they are using to get to the protein feeder but I pretty much struck out on those as well. Just one picture of a young buck and one picture of a pig on the trail I had the I-40 setup on the last 3 weeks.
09-10-2008, 06:23 PM
RE: Some new pictures.
---
You have some dandy looking bucks there. Very nice pictures. But I guess I wouldn't expect any less from the I40. Hope you bag the big one. Good luck!
Keep the pictures coming.