Brass or Iron?
01-20-2016, 04:42 PM
Nontypical Buck
Join Date: Aug 2014
Location: gilbert az
Posts: 1,168
---
Originally Posted by
cayugad
Many of the "common longrifles" used iron ornate because of functionality, and cost. So both the iron and brass were common. For a meat and potatoes rifle I would go with iron. Its easier to take care of. Clean it, oil it and its good to go. The brass I seem to always be using Brasso to get that special shine on it.

On my custom I went with German Silver. I was told this was a "Gentleman's Rifle" but I just wanted one fancy. Something you might consider in a custom is a swamped barrel. I had mine made by TVM Tennessee Valley Muzzle Loading. Matt did a great job on my Early Lancaster.
how do you like the german silver ? easy to take care of ? do you polish or just wipe it down and call it good ? thanks !!
01-20-2016, 05:17 PM
Giant Nontypical
Join Date: Nov 2004
Posts: 5,425
---
If you are into it being historically correct, pre-Revolutionary war and actually a made in PA rifle then brass would be proper...
Iron started showing up more after the Revolution and it was more popular in the Southern states...
Those of us that have brass, typically don't polish it, we let it age...
I built this one in the late '80s as an example of a North Carolina rifle from the early 1770s...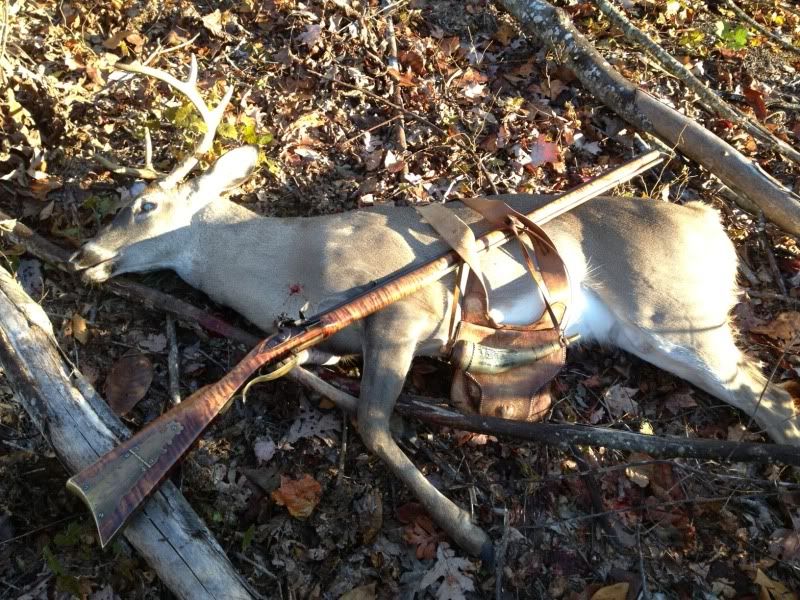 Posting Rules
You may not post new threads
You may not post replies
You may not post attachments
You may not edit your posts
---
HTML code is Off
---