New hunting companion.
07-21-2012, 04:16 PM
New hunting companion.
---
Fell in love with this one at the pet store today and had to bring her home. I don't know how practical it would be but Id like to train her to come hunting with me. No so much to be a professional hunting dog but more of a field companion while I'm small game hunting. When is a good time to take her out and get her used to gun shots so she doesn't spook? I don't need her to flush or point, I just don't want her running a muck while I'm in the field.
This is Darla, shes a Mantled Merle Great Dane and shes 13 weeks old and 21 pounds.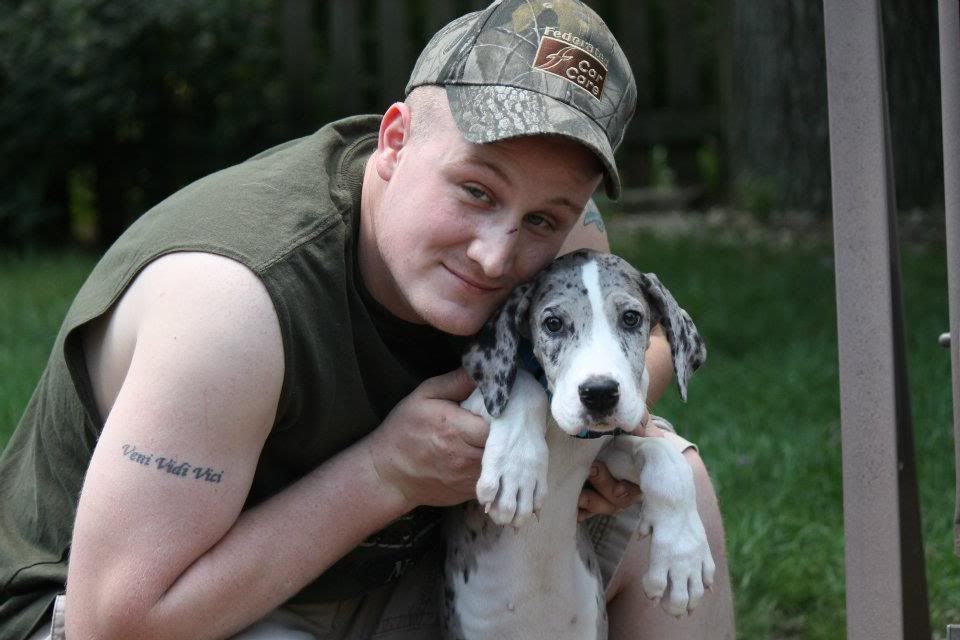 Posting Rules
You may not post new threads
You may not post replies
You may not post attachments
You may not edit your posts
---
HTML code is Off
---