A little meat in Central Va
10-16-2011, 11:38 AM
Typical Buck
Join Date: Feb 2003
Location: Free Union, VA
Posts: 750
A little meat in Central Va
---
I put a longer post in the whitetail deer forum but thought I would also put something in here for the area specific site. This guy started showing up a week ago. Saw him chasing a doe friday afternoon. Last night I was in the right place at the right time.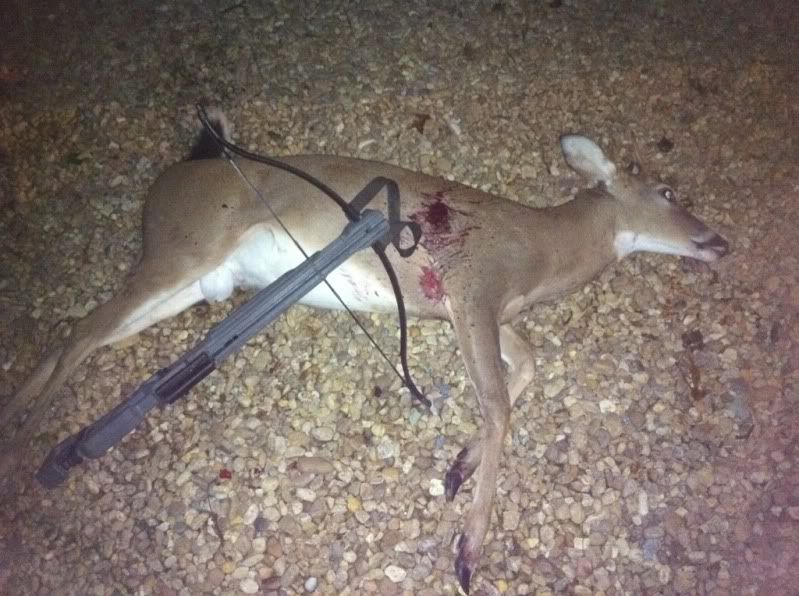 10-17-2011, 07:38 PM
Typical Buck
Join Date: Feb 2003
Location: Free Union, VA
Posts: 750
---
It is the horton. Steelforce. They don't make it anymore. I like it fine. It kills deer. It's accurate and produces more than enough energy to kill a deer. I've had it for 8-9 years and killed at least that meany deer with it.So far, it's always a pass thru.
Posting Rules
You may not post new threads
You may not post replies
You may not post attachments
You may not edit your posts
---
HTML code is Off
---