Got my son started with the beagles yesterday!! (PICS)
09-03-2009, 12:07 PM
Got my son started with the beagles yesterday!! (PICS)
---
Well...last night was officially my 5 year old son's first full blown experience with the sport of beagles and hunting. I just picked him up his first pair of brush pants, his orange small game jacket and his first "official" pair of hunting boots. We took the beagles up to a local beagle club to run. Of course we weren't actually hunting but he still was introduced to it last night. It's wierd to think that all of the hunting we'll do together from this point forward starts now
This one is my son in the front yard all decked out ready to go.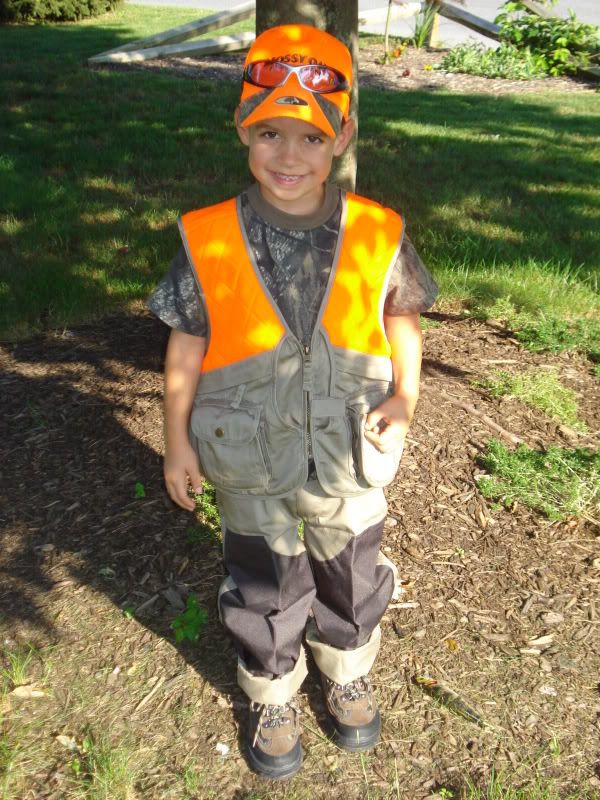 This one is my son and I in the front and my uncle Mark, my dad and my cousin Steve from left to right in the back.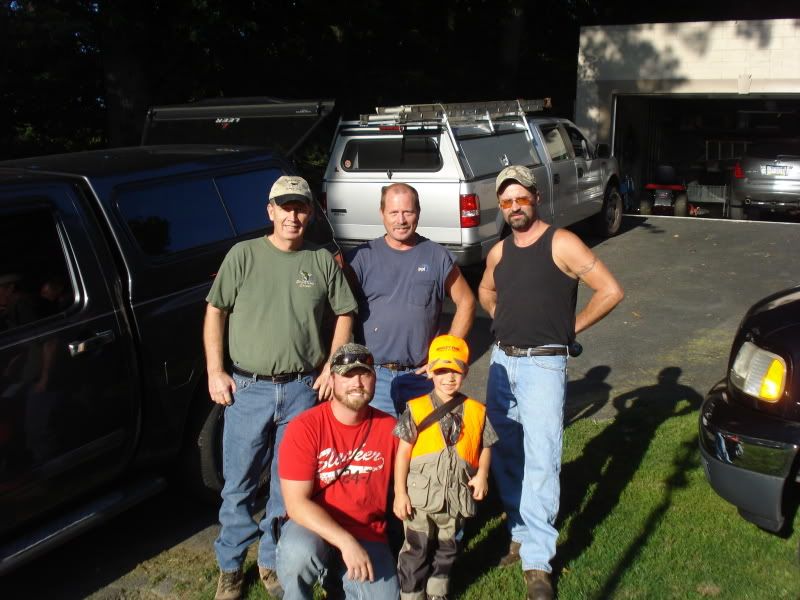 This is him taking Velma out to the hedge rows.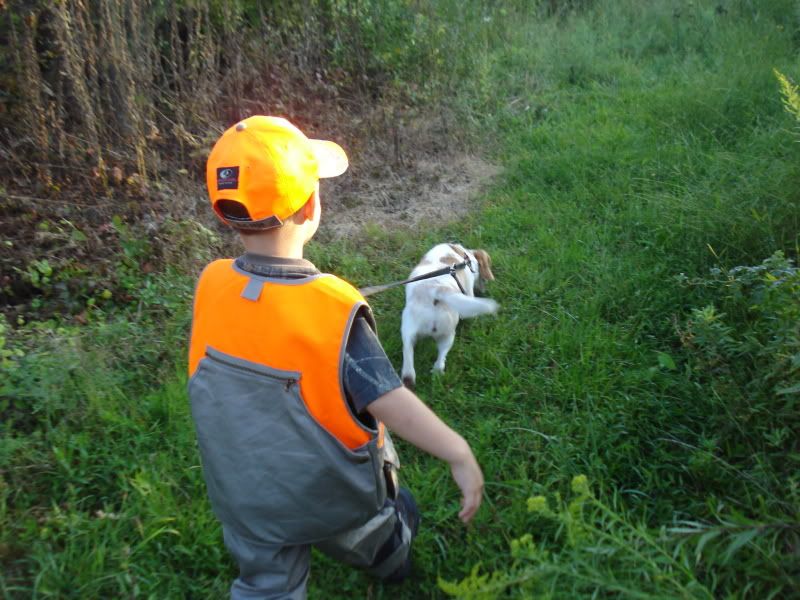 Here's my son letting Velma loose at the first spot.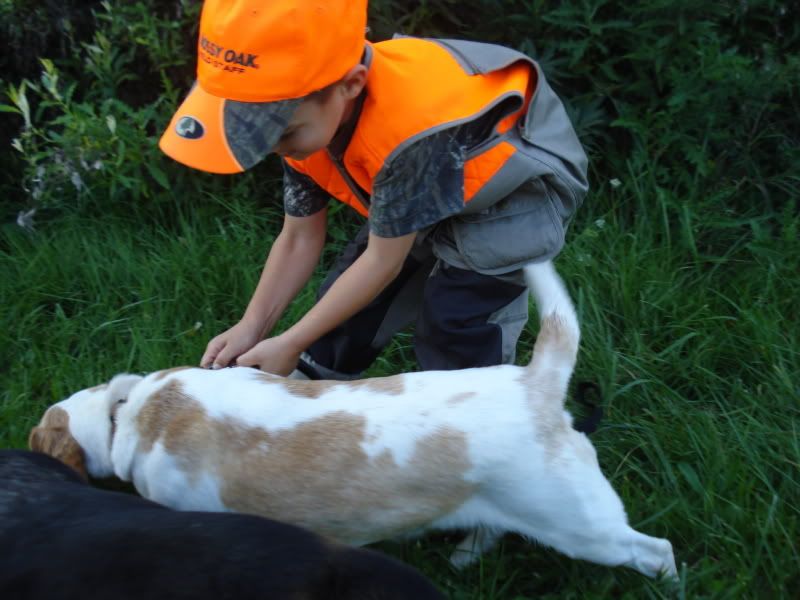 Here's Velma a short while later on her first run of the night.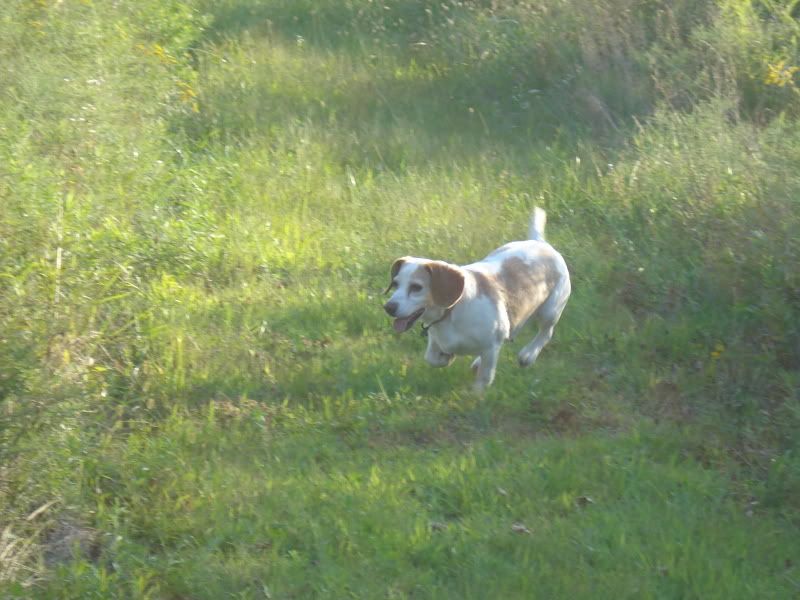 Here's what he did when he got bored. Apparently leashes make excellent tools for cutting down weeds.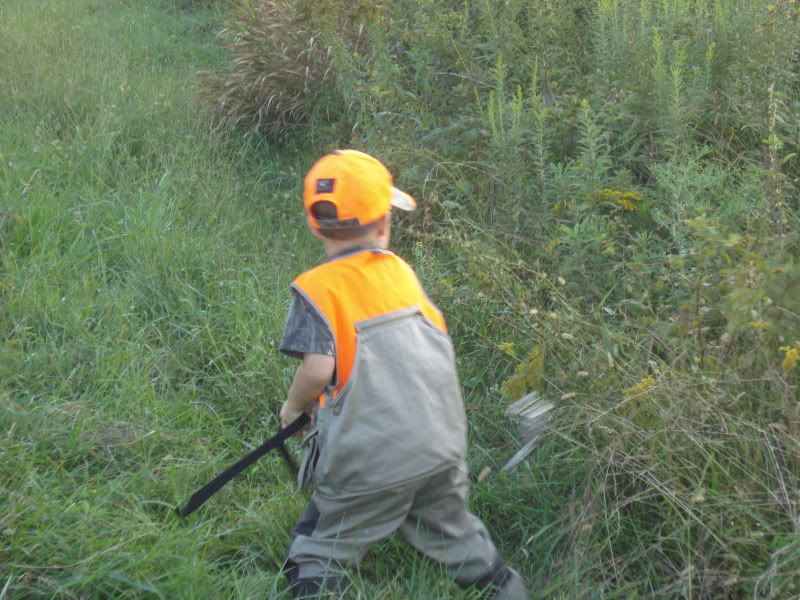 Here's Grandpa and my son heading back to the truck after it was all over.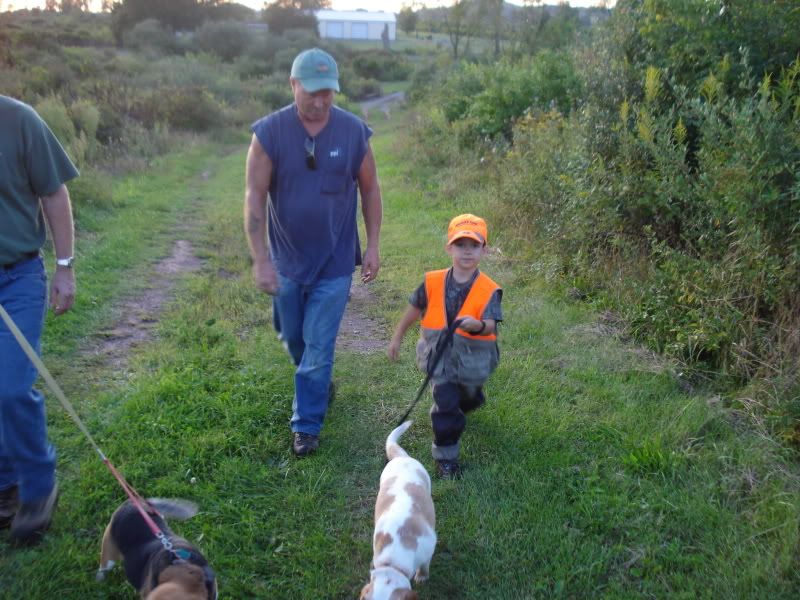 And finally here are the two happy hunters.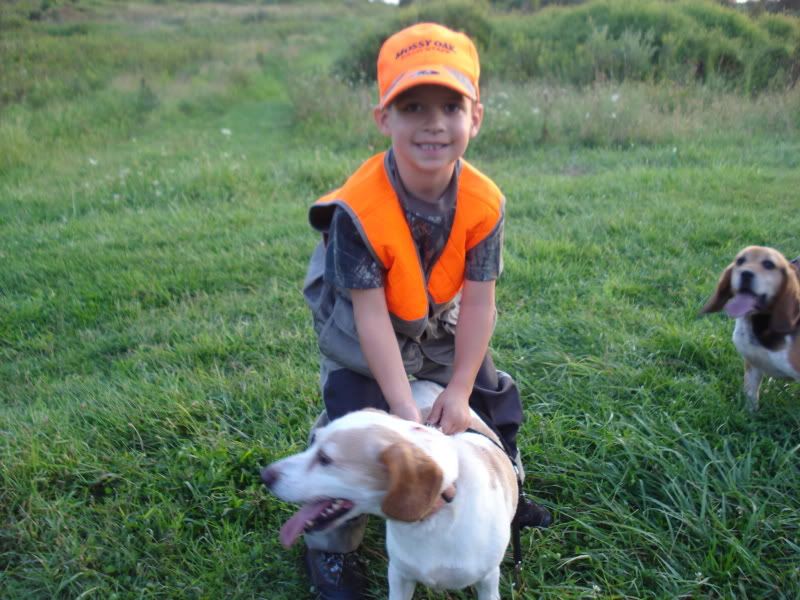 09-03-2009, 02:45 PM
---
Now ya went and did it, corrupted a kid with beagles.
I was about that age when it happened to me, I was an addict for about 30 years, not much brush where I live now, so no bunnie busten.
You will have a hunting partner for life, I can't think of anything else I would like to induce on a kid than running beagles.
AND would ya PLEASE feed Velma, she's looken kinda thin
.
LOVE the lemon and white, had many, they got FLASH
09-03-2009, 07:48 PM
---
Thin huh? LOL. I thought she was puting on a few pounds in the offseason
We're working on getting them down to fightin' weight now. She's actually the first patch hound we've had and they are great dogs. We always liked dogs with a lot of speed and she doesn't disapoint. Her sire was Satsuma Woody so she has a pretty good bloodline behind her. The poor girl was just trained and then shipped around for pups because of who her sire was. Now she finally has a place where she can live out the rest of her years just doing what she does best
. My son is already hooked. He loves it because of the dogs. All he wants to do is walk them, pet them, tell them how good of a job they did and get them on their next bunny. Lucky for us here in Pa there's no shortage of briars or rabbits. I think I would waste away into nothing if I couldn't run beagles anymore.
Posting Rules
You may not post new threads
You may not post replies
You may not post attachments
You may not edit your posts
---
HTML code is Off
---