Imagine the OUTRAGE
07-23-2017, 09:05 AM
---
Want to talk about Broom Hilda's people going to the UK to look into to dossier on Trump from the Russians?
Fusion worked for REPUBLICANS during the 2016 primaries. Steele (of Orbis Ė the real firm behind it) wrote much of it PRO BONO in Fall 2016. Conservatives are TERRIFIED of the dossier because itís TRUE!
Want to talk about OBozo sending representatives to Russia before the 2008 election? ant to talk about OBozo on an open mic saying he could be more "flexible" after the election in regards to Putin? Want to talk about Broom Hilda and he "reset button" with Russia?
You have nothing but false equivalences. Thereís a reason why this didnít happen to Obama.
WASHINGTON (Reuters) Ė U.S. Republicans and Democrats have reached agreement on legislation that allows new sanctions against Russia, Iran and North Korea, leading congressional Democrats said on Saturday, in a bill that would limit any potential effort by President Donald Trump to try to lift sanctions against Moscow.
Want to talk about Teddy Kennedy reaching out to Andropov when he was running against Reagan?
Thatís based on a Soviet memo.
http://www.politifact.com/punditfact...eeting-never-/
Our ruling

Gutfeld said that Kennedy met with the KGB in order to defeat Ronald Reagan in 1984. There is certainly evidence that Kennedy attempted to meet with Soviet officials, but it was with the approval of the Reagan White House.
The validity of a specific KGB memo saying Kennedy wanted to de-escalate tensions with Moscow over a U.S. plan to install nuclear missiles in Western Europe is widely questioned.
But more to the point, Gutfeld reached one conclusion that doesnít add up. There is no evidence of Kennedy "meeting with the KGB." The evidence Gutfeld used on screen doesnít support that contention.

We rate this claim False.
Address those. And while you're at it address the newest one in which they have found Broom Hilda and the DNC sent people to the Ukraine to influence the election.
Another asinine false equivalence. Btw, itís Donnieís DOJ. LOL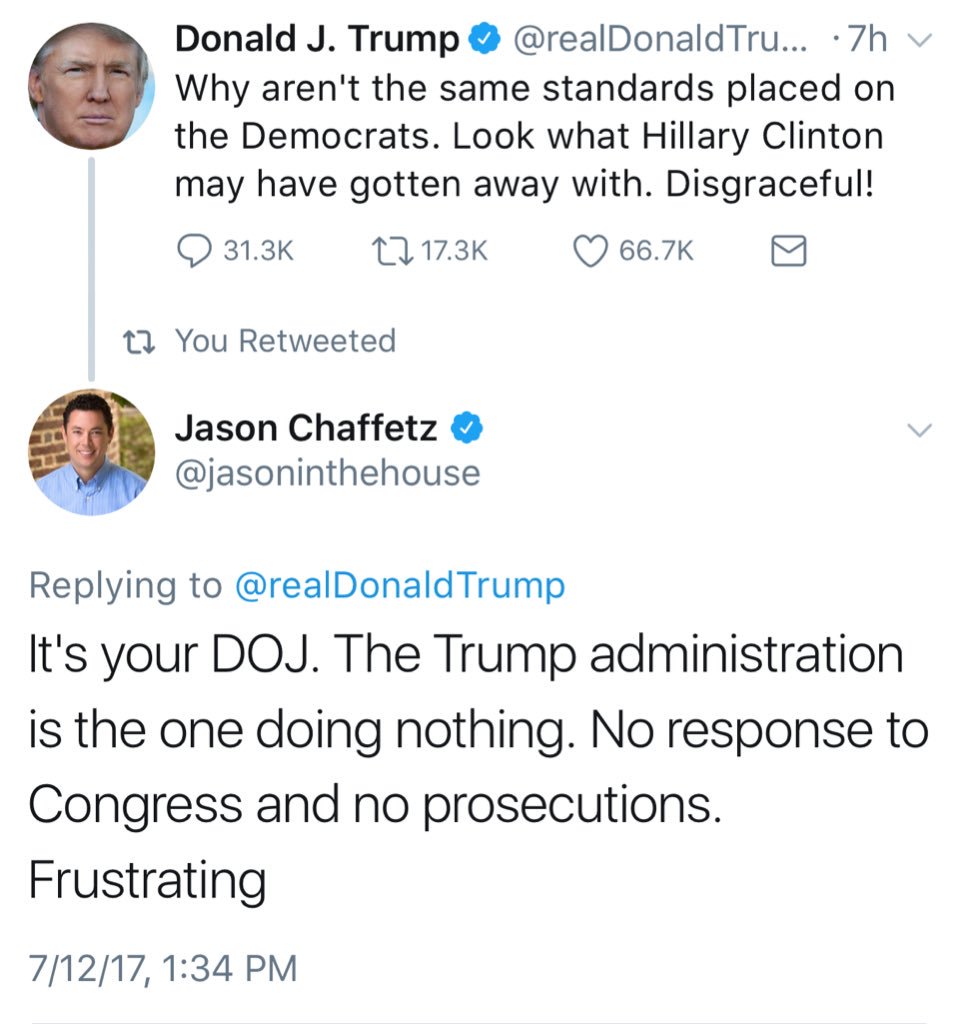 And? You're willing to excuse the behavior of your party simply because they lost?
You are the one excusing the behavior of your party! You take it straight from the Soviet playbook!
Trump Embraces One Of Russia's Favorite Propaganda Tactics ó Whataboutism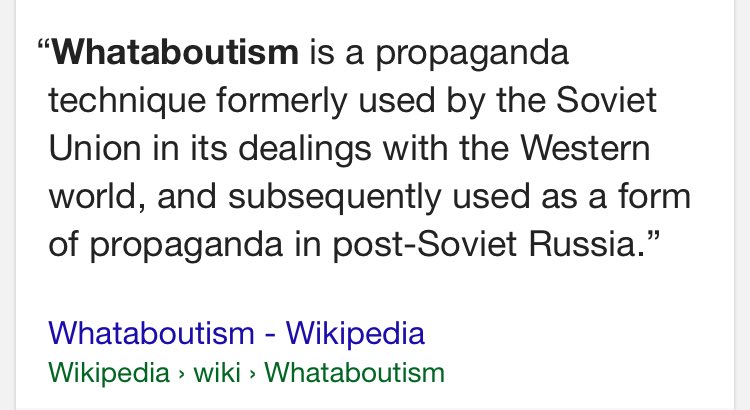 Note all of the above have one thing the situation with Trump doesn't have: Actual documented evidence.
Good grief! Donnieís talking about ways to fire Mueller and pardons! PARDONS! He's a tyrant!
Now look how terrified he is of Mueller looking into his financials. Heís like a man on a porch with bloody hands and knife shouting at the cops not to look into the freezer in his basement. LOL
What do you personally think about the fact that your party has been actively involved in trying to influence foreign elections and soliciting foreign entities to influence ours?
Mafia Don's campaign was inducing Russia to aid them and critically kept and stepped up their position of easing sanctions even after Trump would have known about Russiaís interference, and the imbecile still denies it despite Coates, Rogers, etc. all saying with 100% confidence that it was Russia. Youíre the one who should answer.
07-23-2017, 09:11 AM
---
There he goes again, the cut and paste champion of the world. As the Bard said "full of sound and fury, signifying nothing"!
07-23-2017, 09:57 AM
Giant Nontypical
Join Date: Jan 2011
Location: Allegan, MI
Posts: 8,019
---
I figured as much when I had to scroll down through that garbage, LOL! Another just went back on the big I button!
07-23-2017, 03:37 PM
---
The drivel that he cuts and pastes is not worthy to line the bottom of a bird cage! It might possibly be suitable for lining a rodent cage!
07-25-2017, 08:01 AM
Nontypical Buck
Join Date: Jul 2010
Posts: 2,670
---
Dems will NEVER NEVER NEVER get the Toddler out
so you admit, the Democrats are simply wasting time, money, and sabotaging America, American's and trying to implode everything they can
at least you admit it
07-25-2017, 08:03 AM
Giant Nontypical
Join Date: Jan 2011
Location: Allegan, MI
Posts: 8,019
Posting Rules
You may not post new threads
You may not post replies
You may not post attachments
You may not edit your posts
---
HTML code is Off
---