Stickman
03-06-2017, 07:38 PM
03-07-2017, 03:25 AM
Fork Horn
Join Date: Aug 2005
Posts: 221
---
He has been arrested.
https://www.wesearchr.com/bounties/b...l-defense-fund
https://twitter.com/helpkylechapman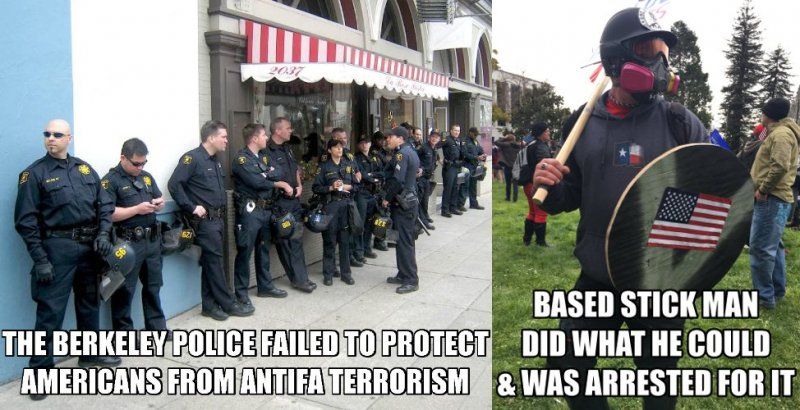 ---
Last edited by steve4102; 03-07-2017 at

03:27 AM

.
03-07-2017, 09:29 AM
Giant Nontypical
Join Date: Jul 2004
Location:
Posts: 5,994
---
Unfortunately it seems to have come to this -- the need to fight violence with violence. The police are supposed to stop that crap -- the leftist violence and rioting -- but they aren't doing it. They are supposed to allow speakers to speak at universities, and yet a small faction of hoodlums can stop the event. It is time that people kick the snot out of these brown shirts. They are the minority. They need to be taught a lesson.
03-07-2017, 03:46 PM
Fork Horn
Join Date: Jan 2007
Posts: 399
---
Doesn't make any sense as to what goes on at these protest (riots). People are getting the crap kind out of them and nothing happens to them. Try that in a grocery store to any patron and you are jail bound, what is the difference?
Posting Rules
You may not post new threads
You may not post replies
You may not post attachments
You may not edit your posts
---
HTML code is Off
---