Ontario Moose Hunt 2011
10-21-2011, 02:48 PM
Ontario Moose Hunt 2011
---
The hunt went very well other than the wind and rain for the majority of the week. Me and my dad were sitting together on a bay that had many good sets of track and lots of browse sign. We had been there about an hour when a single moose stepped out of the forest for a drink and some food. The moose had turned around and was heading back in so we decided it was time to shoot. My initial thought was it was a small cow that had no calf. My Dad having a cow tag made it go time for a shot. Having no sightings on moose we decided best for both of us to shoot and ensure a better chance at making the shot count. We both shot and the moose fell right over backwards. Upon arriving at the moose we noticed it was not a cow but a bull calf. Our bullet placement was 3/4 of an inch apart in the vitals. Great to harvest a moose with my Dad.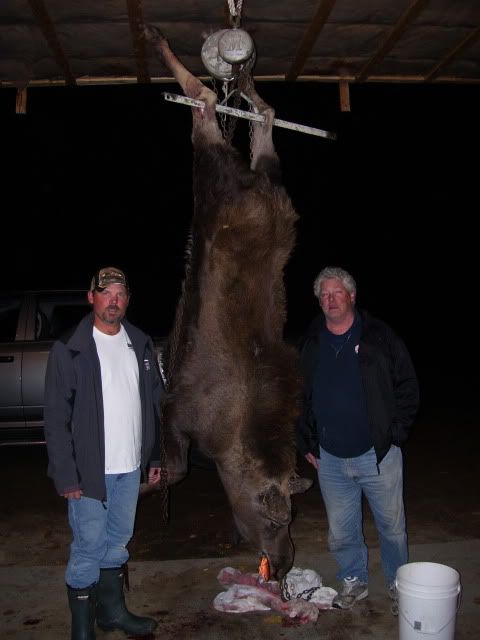 One day while sitting on a bay I had a Gull come grace me with his presence. At the time I was back in the boat getting a sandwich so I decided to share some bread with him. When it was time to leave he followed me for a mile out into the open lake. I stopped the boat and he landed right beside me wanting some more food,lol.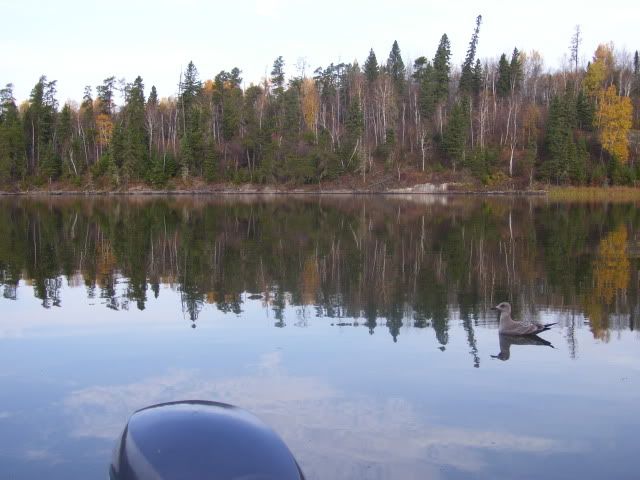 Later in the week a guy in our group got a cow and calf making for a full freezer for all of us. He dropped them 150 yards in the bush making it a lot of well enjoyed work to get them out. The cow was halfed and carried out. Unfortunately our Bull tag went unfilled but that is hunting. Great week of moosen for us.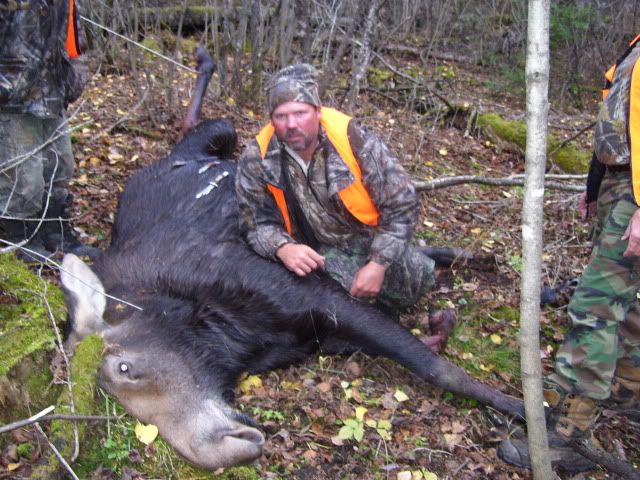 Posting Rules
You may not post new threads
You may not post replies
You may not post attachments
You may not edit your posts
---
HTML code is Off
---