Shortage of Bees /Butterflies & Birds !
10-16-2016, 06:15 AM
---
The bees and other pollinators have plenty to eat around here. There must be something included in that food that is killing them and it has to be coming from farm agricultural products which are mostly dairy cow feed. All the corn is now GMO altered and called roundup ready. Good for the farmers but bad for the bees.
10-16-2016, 06:35 AM
---
"I've also wanted to get into bees. But don't know where to begin.
-Jake "
Since you list two states you will have to figure out where you live. Contact the state club to find one near you to join and learn. Indiana has a state bee keepers class listed.
http://indianabeekeeper.com/
http://www.pastatebeekeepers.org/
Join this forum it is a good one and a place to start learning.
http://www.worldwidebeekeeping.com/forum/index.php
Scroll down to getting started.
Al
---
Last edited by alleyyooper; 10-16-2016 at

06:37 AM

.
10-16-2016, 06:50 AM
Nontypical Buck
Join Date: Jun 2010
Location: VA.
Posts: 1,409
10-16-2016, 04:22 PM
---
I've always been a little confused AY. Thank you for the links.
-Jake
10-16-2016, 05:55 PM
Banned
Join Date: Dec 2014
Location: idaho
Posts: 2,773
---
hmm... ...Deleted by CalHunter...

---
Last edited by CalHunter; 10-17-2016 at

08:55 PM

. Reason: Rule # 4--Warning.
10-17-2016, 03:50 AM
---
As I said we plant Milkweeds we also plant swamp Milkweeds the bees make some great tasting honey from the flowers of both. Monarch butterfly's lay their eggs on the leaves where they hatch into the larva (catipellers) stage then go into the cocoon to hatch as a butterfly.
Swamp Milkweed with Larva.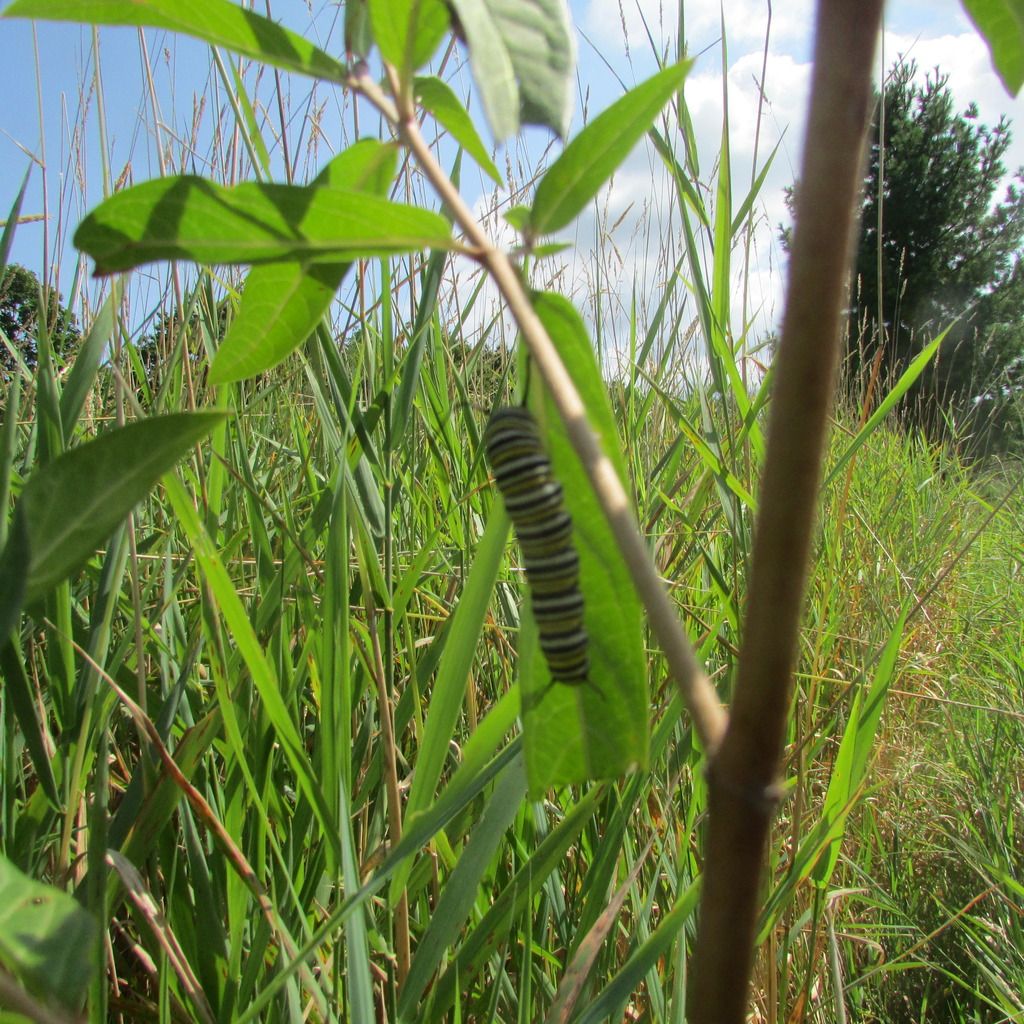 Swamp Milkweed seed pods & larva.
Protect that larva from birds, I throw a fruit anti bird net over them till they go in the cocoon. start looking for them late July thru August.
Good places to spread Milkweed seed is ditches and around pond/swamp edges abandoned fields.
Al
---
Last edited by alleyyooper; 10-17-2016 at

03:53 AM

.
10-17-2016, 08:37 AM
---
I can remember as a kid searching out and collecting one caterpillar and keeping it for the winter to watch it hatch in the spring.

On a side note, one of the couples I run into regularly over the years at the brewery, was/is a master bee keeper. He's winding it down now to only a few hives. I found out because a guy came up to ask a question regarding his bees. We got to talking I asked what was the most rewarding thing out of his years of keeping bees. He said it was the education part of it. He routinely would put on presentations and such for the public especially the kids on field trips.
Posting Rules
You may not post new threads
You may not post replies
You may not post attachments
You may not edit your posts
---
HTML code is Off
---