Add a pic :)
10-05-2008, 10:15 PM
RE: Add a pic :)
---
Tim and I just got back from deer hunting. This was opening weekend for my rifle season. Saw 30 deer, only one legal buck. And I totally blew that one. Don't even ask. It's too depressing. LOL!
Anyway, here's a couple pictures....
Deer camp....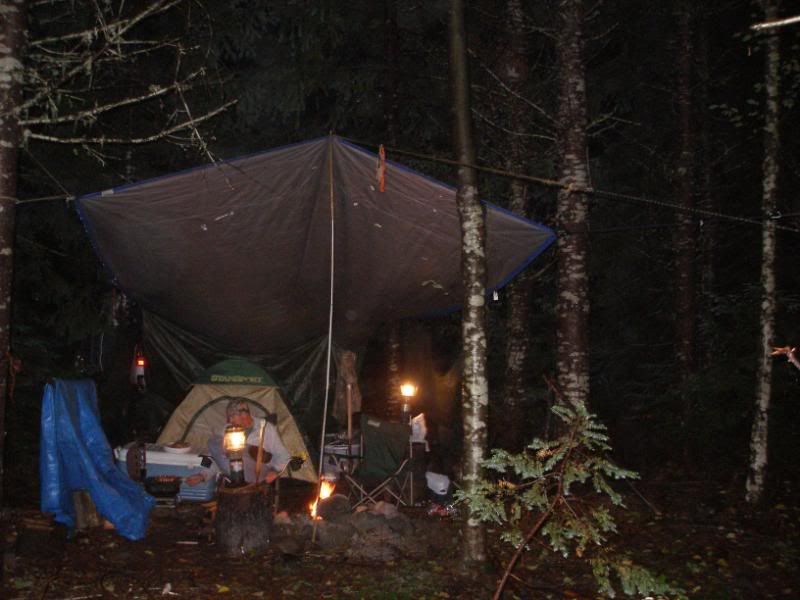 And Tim's newest invention...Milam's World Famous Quail Kabobs. Little Smokies, kielbasa and, of course, quail. Soooo yummy!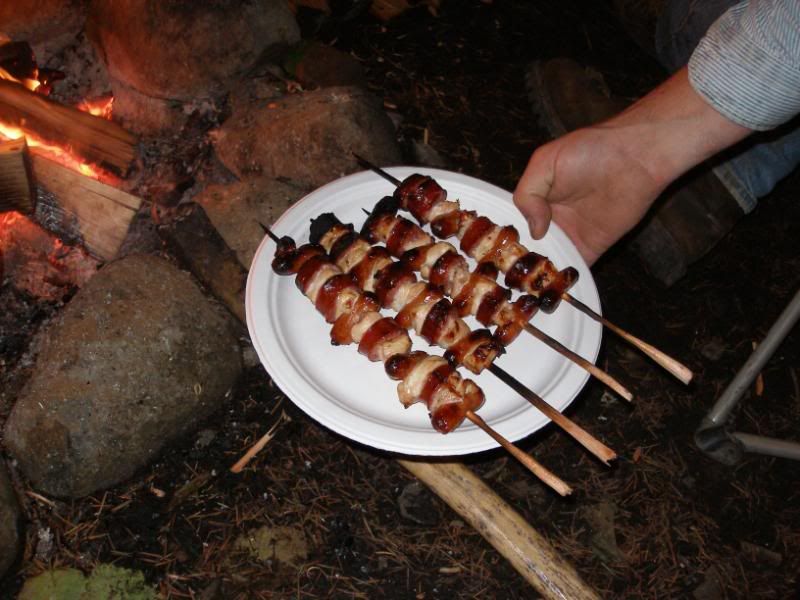 10-06-2008, 09:32 PM
Dominant Buck
Join Date: Feb 2003
Location: Blossvale, New York
Posts: 21,199
RE: Add a pic :)
---
Some of the campers at the Vietnam Vets reunion in Kokomo, Indiana. Around 50,000 troops attend each year. It's a long ways from one end to the other. 2 roads like this packed with troops from the past.
10-07-2008, 07:08 AM
RE: Add a pic :)
---
ORIGINAL: davidmil
Run for your lives. It's coming again. Big frost forecast for tonight. Winter will be right along shortly.
This from last year before the BIG snow hit.[&:]
Its been in the 20s at night here. Snow is coming soon. [&:]