R.I.P. ****xmountie****
04-03-2013, 12:05 PM
Dominant Buck
Join Date: Feb 2003
Location: Blossvale, New York
Posts: 21,200
---
I didn't know him like many of you... but he sounds like a man worth having known. My condolences to the family and friends on their loss. I may have to find a Canadian Beer.
04-03-2013, 08:53 PM
---
I extend my most sincere condolences to his family.
04-03-2013, 10:39 PM
Typical Buck
Join Date: Feb 2003
Location: Surrey British Columbia Canada
Posts: 640
---
very sad we had many chats shared many laughs xmountie was a great guy u will be truly missed in here rip and my deepest condlences to his family
08-01-2013, 03:59 PM
---
08-07-2013, 01:56 AM
---
Such a loss. God bless his friends and family.....
03-31-2016, 10:26 AM
03-31-2016, 11:01 AM
---
This time will come to us all in good time. That we should be remembered, and reveered with respect and such awe as those of us that knew Gary. This should be our goal in life. To leave a footprint in the hearts of all we encounter!

**Never Forgotten My Brother**
04-03-2016, 12:06 PM
Typical Buck
Join Date: Oct 2004
Location: Indiana county, Pa
Posts: 578
---
sure miss talking to X on the chat. after his passing the chat has dried up and blown away like dust. still thinking of him. Mr. Slim
04-03-2016, 12:42 PM
Nontypical Buck
Join Date: Jan 2007
Location: Japan
Posts: 3,422
---
I know he was my wife's favorite person on Huntingnet. She still misses him. She really looked forward to chat.
09-30-2019, 06:59 AM
---
Originally Posted by
deerdust
At around 7:30 this evening, surrounded by love, laughter, and the music he adored, xmountie very quietly passed away.
This was a Man among Men, with a heart as big as all the world. For those of you that knew him, you know what an honor and blessing it was to have to have made his acquaintance. I ask that you all remember his family in your prayers.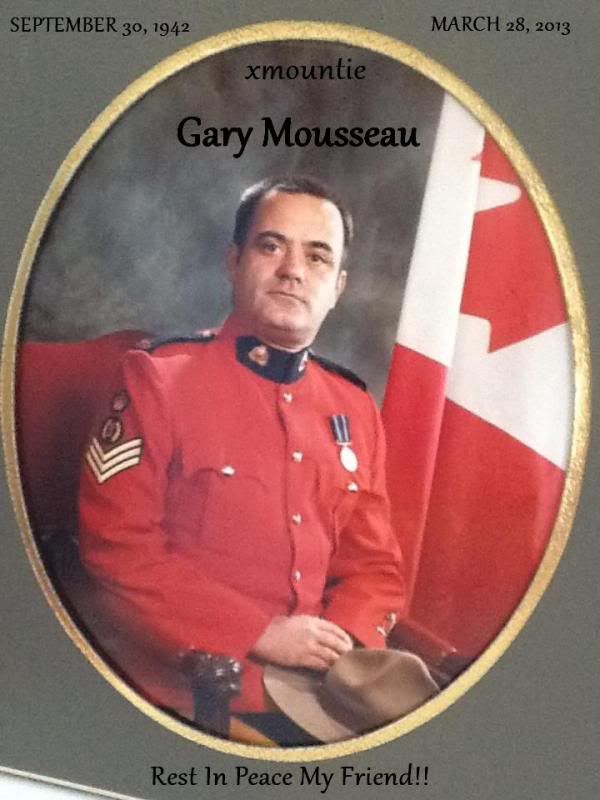 Happy Birthday X mountie