| | |
| --- | --- |
| bchunts | 06-27-2011 07:01 AM |
---
Elk hunt in unit 15 of the Gila national forest

We have 2 spots for a elk hunt in unit 15 of the Gila national forest. This unit is a primitive weapon unit only and this offer is for muzzleloader only. One can expect bulls in the 300+ range on this hunt. This hunt will be conducted in the wilderness from wall tent camp and one should be in good physical shape for this hunt. Price of this hunt is $7200 and includes: landowner tag, 2:1 guided (1:1 for a additinal $1000) wall tent accommodations, all meals, transportation during the hunt and trophy prep and packing out of you trophy. Not included is any before or after hunt cost, any license or habitat stamp, taxidemy.
Guide: Joe Miller
Dates: October 15th-19th or November 19th-23rd.
Nearest town: Reserve
Feel free to contact me with any questions (402)689-2024 or email at
[email protected]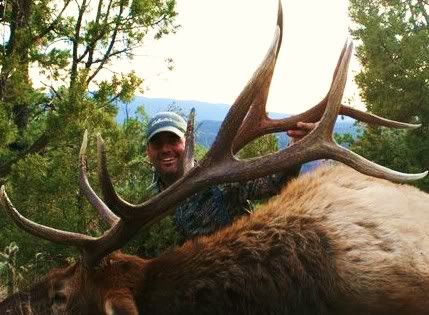 All times are GMT -8. The time now is

07:44 PM

.

Copyright © 2021 MH Sub I, LLC dba Internet Brands. All rights reserved. Use of this site indicates your consent to the Terms of Use.