Kansas 2010 Turkey Hunts
05-24-2011, 02:29 PM
---
More birds eatin arrows and lead,.....
Tim killed his 1st bird about 8:10a and his second by 12:10p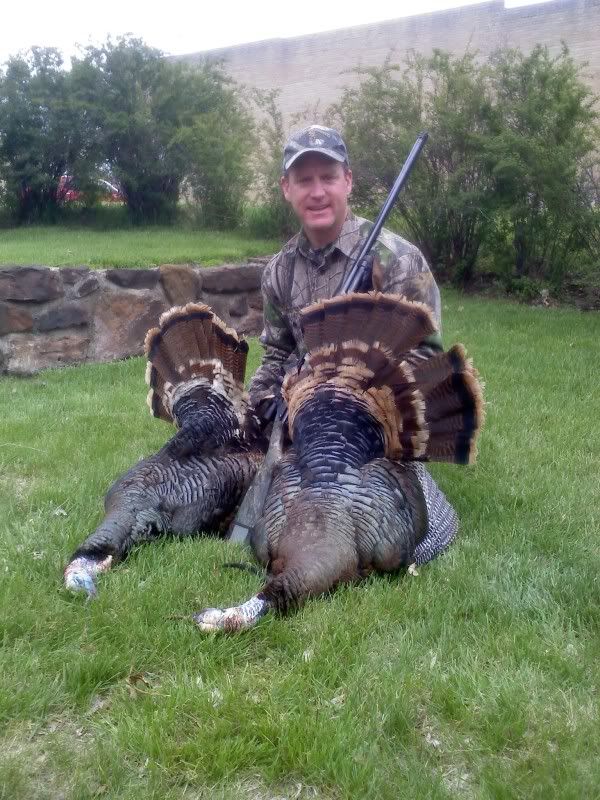 Dave killed this nice Tom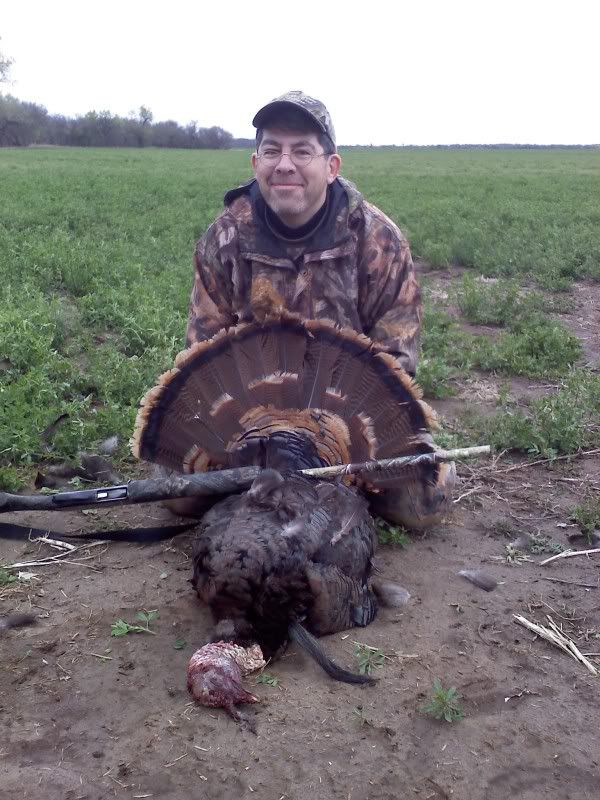 Scott killed this bird
Larry killed his 1st with the scatter gun and his 2nd with his bow, Rage to the head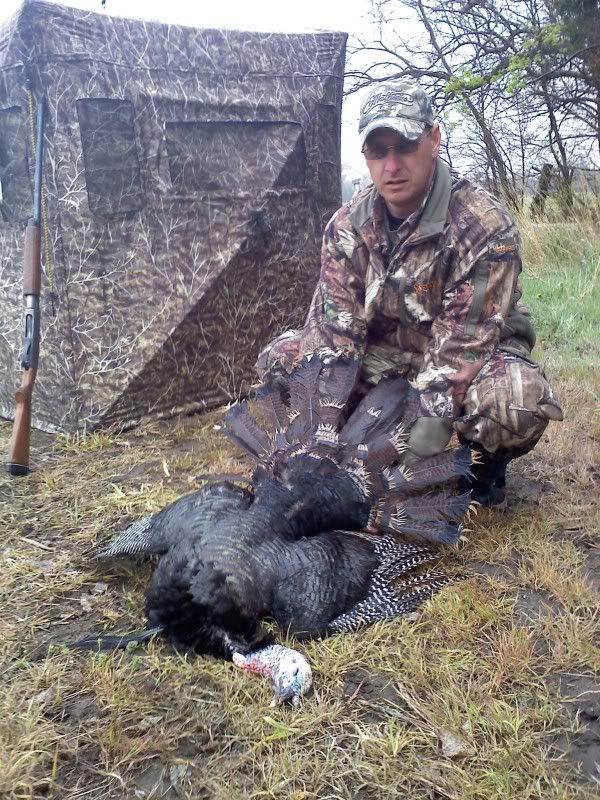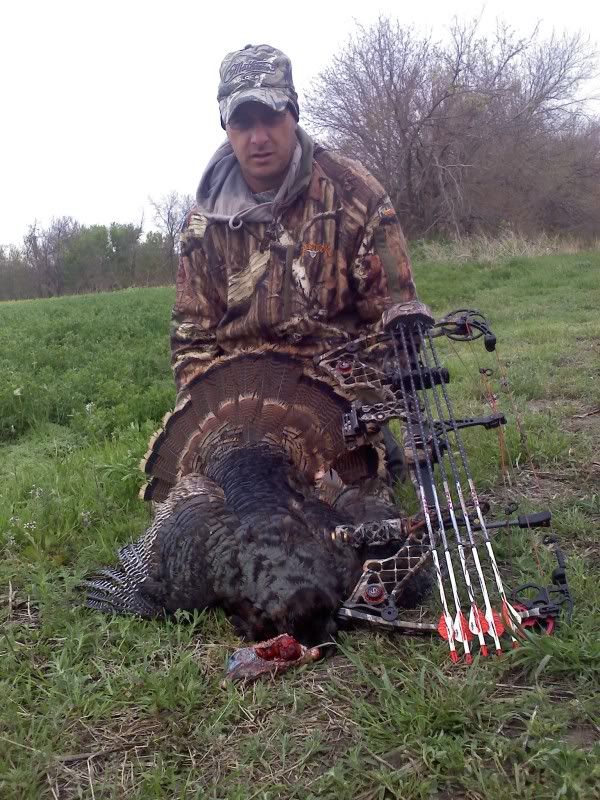 LuAnn killed her 1st with a bow, and a dbl beard!
05-24-2011, 02:33 PM
---
05-24-2011, 02:38 PM
---
07-12-2011, 06:26 PM
Spike
Join Date: Jan 2010
Posts: 22
turkey hunt
---
I am one of the turkey hunters who hunted with brian this past spring.If your looking for a good priced hunt with lots of birds and a guide who works hard for you give him a call its a outstanding hunt.I saw more birds on my hunt then I ever have in my life.
03-27-2014, 06:42 PM
---
Its been awhile since i updated this thread, I backed off from the Turkeys for the past couple of years to allow for the Toms to get some age, I counted over 250 birds this past winter on one property, and another 200 birds on another, I counted 22 Strutters in a bachelor group of Toms near the 200. It should be a very good year for mature Toms.
04-20-2014, 08:37 PM
---
2014 Rios, as they lay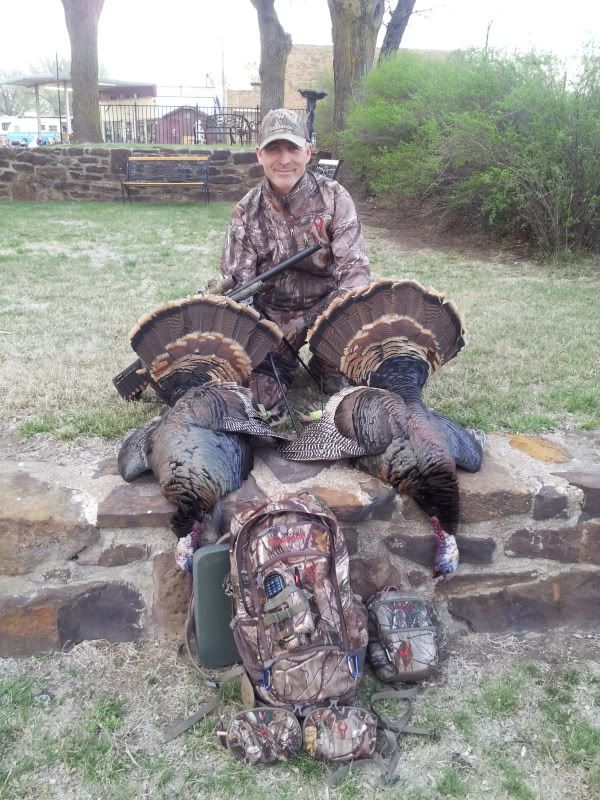 This was a doublel kill with a friend, we both fired at the count of 3, he is shooting a 12ga with the new Winchester Long Beard XR shells
my new H&R 10ga turkey gun, i adorned it with a Truglo "Gobble Stopper" sight, Kicks .690 "Gobblin Thunder" choke and a set of Harris bipods. The Toms were standing still at 52yards.Both dropped in there tracks about 2 feet apart.
---
Last edited by zmax hunter; 04-20-2014 at

09:11 PM

.