FLORIDA BOWFISHING CHARTERS
12-20-2008, 07:37 PM
FLORIDA BOWFISHING CHARTERS
---
Get ready for the adventure of a lifetime! Come along with us on a journey that will take you to the most exciting places most people would ever dare to venture. As we snake our way through the backwater creeks and lakes of Central Florida, we will introduce you to the most exciting sport on the water today, BOWFISHING! It is one of the most addicting forms of fishing out there and the adrenaline rush is comparable to none. No experience is neccessary and all equipment is provided. We also offer the use of a spear or gig for those interested in spearing fish by hand. You are always welcome to bring your personal equipment onboard. Check out our promo video below to see all the action. Feel free to contact us at
[email protected]
to book your adventure!
http://video.yahoo.com/watch/3454638/9627700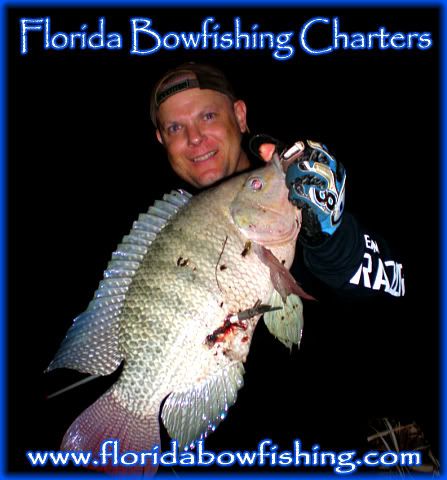 01-10-2009, 09:22 AM
RE: FLORIDA BOWFISHING CHARTERS
---
Just so that the ladies don't feel left out or think they can't book a charter on their own, here are some pics from a charter I did this past week. 2 Girls booked a trip and they had never done anything like it before in their life. They did awesome. Filled the cooler in just a few hours with a few short lessons. Great fun for anyone, any age.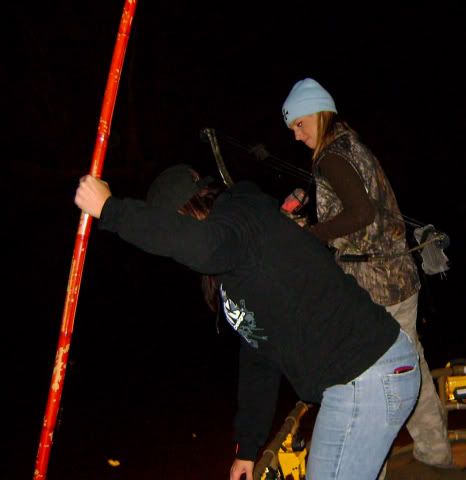 <br>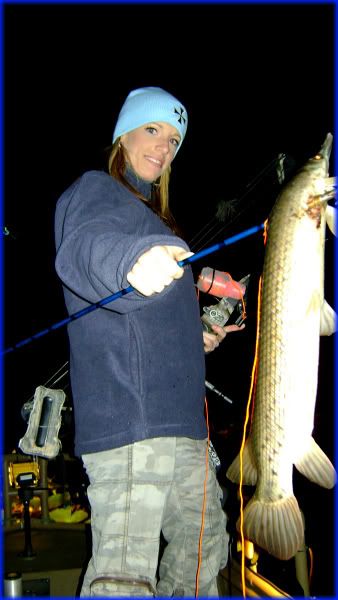 <br>
<br>
03-13-2009, 05:53 AM
Join Date: Apr 2008
Location:
Posts: 26
RE: FLORIDA BOWFISHING CHARTERS
---
I am going to Florida on spring break and staying with my grandparents in Arcadia. Do you know of any good places in the area I could try for bowfishing? I won't have a boat, but most of the bowfishing I do at school I wade or fish from the bank so anywhere I might be able to do that would be great. They live right by the peace river, any good bowfishing there? The guided trips are more than I could afford, but I would really appreciate any info, thanks!
Thread
Thread Starter
Forum
Replies
Last Post
Posting Rules
You may not post new threads
You may not post replies
You may not post attachments
You may not edit your posts
---
HTML code is Off
---