WTS @@ Black Powder Storage Tubes @@
05-31-2011, 10:22 AM
---
Want to add a couple NEW SIZE Tubes!

I've got a few hundred of these Larger Tubes you may want to check out
Large Black Powder Storage Tubes.
They are 4.5 inches High, and 1 inch inside diameter. They will hold about 1.7 Fluid Ounces.
And about 900g of powder.

These are the same Great Air-Tite, Water-Proof Tubes as my 5ml and 10ml :-)


They are Dark Amber UV Light Blocking Tube with
BLUE

caps.
OR

Clear self-standing with

GREEN

Screw Cap Lids!

Very sturdy and can hold about 900g of Powder.


They sell for $1.20 a Tube with Free shipping. Please order at least Five (5) Tubes


Contact me at [email protected]

Pics Below: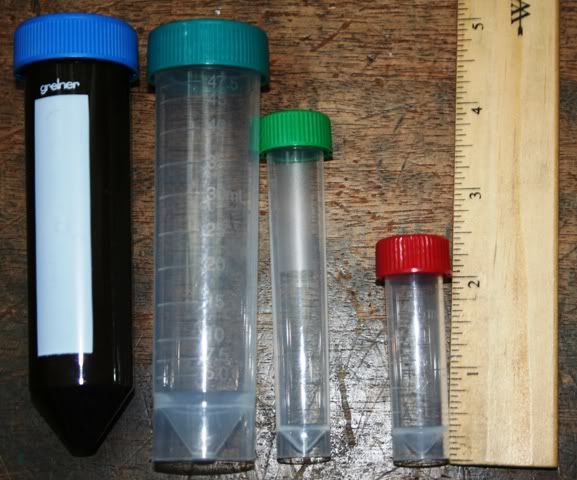 01-23-2015, 12:06 PM
---
Still have some for sale
Contact me at
[email protected]
---
Last edited by LaneNebraska; 01-23-2015 at

12:07 PM

. Reason: sp
10-19-2016, 05:15 AM
---
09-09-2019, 02:34 PM
---
Please go here for the most up-to-date display of all my tubes and carry cases, including some new Cap and ball pistol tubes as well

Updated Tubes list - Lanes Tubes




Forum Members only pay .38 cents a tube, Long or Short Tubes, or any combo of both sizes! FREE shipping to Lower 48 States
These are

EMPTY

, Clear, Heavy Duty Black Powder/Bullet Tubes.
These are BlackHorn 209 (BH209) Powder ready
They are made of crystal clear polypropylene. These 10ml free standing tubes/vials, have molded graduations in 1 ml increments and a conical bottom.
* Screw cap features a molded-in sealing ring for a leak-proof seal.
* A frosted writing area makes powder identification easy. These are UNBREAKABLE! You can store 10ml of anything that will fit into them, powder or liquid. I use them for holding measured loads of black powder for my muzzleloader range sessions. Also are great as speed loaders for hunting. They measure .570 at the mouth and tapers to .490 on the bottom. Trip7 and Pyrodex pellets also fit inside tubes!!



Pic #1 has an old yellow 45cal speed loader at the top for size comparison. You can see that most bullet styles will also fit in the tubes. Most 50cal sabots will also fit, but some bullets must be nose first into the sabot, so as not to expand the sabot. The tubes have a slight taper toward the bottom.



Pic #2 listed, show--left to right, 150, 120, and 100grains by volume of 3Fg Goex Pinnacle Powder, for reference purposes only. These tubes are shipped

EMPTY!





Pic #3 Shows some 50Cal bullets and sabots. Third tube from the left, shows

100g Pyrodex powder and a 300g Hornady SST in the speed loader configuration.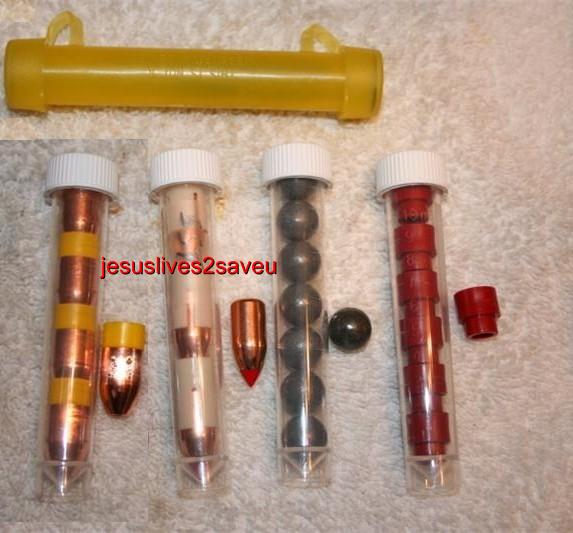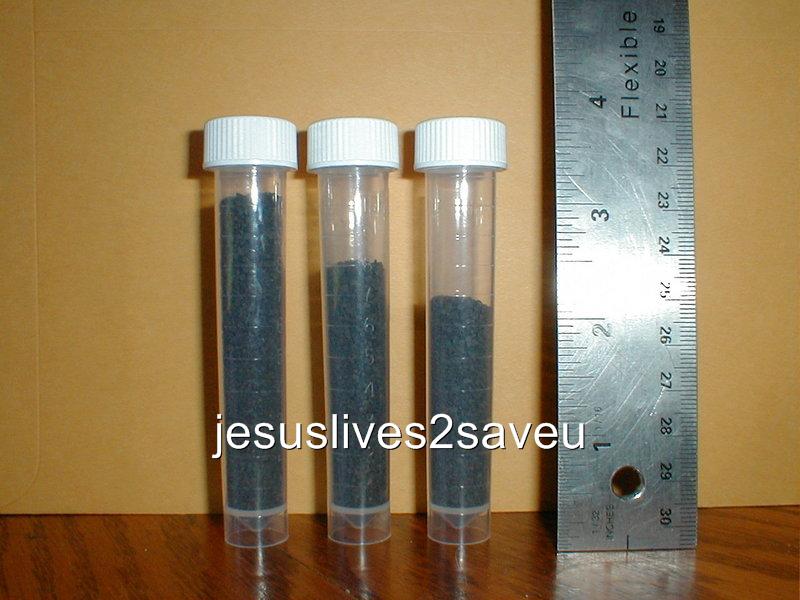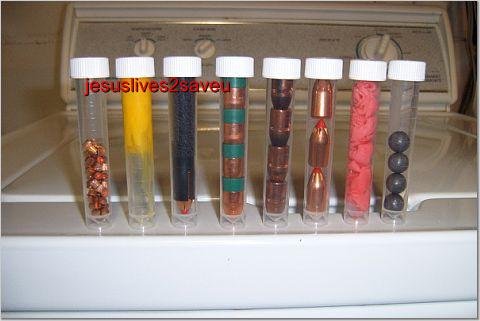 Also have Short 5mltubes, same price

.

They will hold 110grains of powder!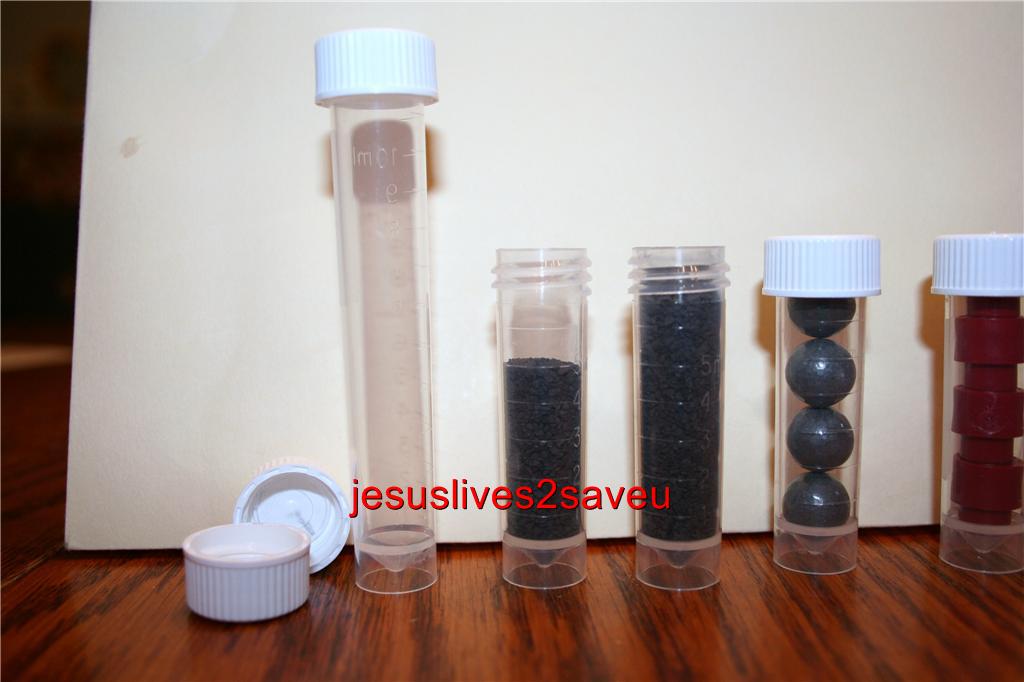 PM me, or contact me at:

[email protected]
Want to add a couple NEW SIZE Tubes!

I've got a few hundred of these Larger Tubes you may want to check out
Large Black Powder Storage Tubes.
They are 4.5 inches High, and 1 inch inside diameter. They will hold about 1.7 Fluid Ounces.
And about 900g of powder.

These are the same Great Air-Tite, Water-Proof Tubes as my 5ml and 10ml :-)
They are Dark Amber UV Light Blocking Tube with
BLUE

caps.
OR
Clear self-standing with

GREEN

Screw Cap Lids!

Very sturdy and can hold about 900g of Powder.
They sell for $1.20 a Tube with Free shipping. Please order at least Five (5) Tubes
Contact me at [email protected]

Pics Below: