No Deer Today: Consolation Prize = Pork
10-26-2015, 12:11 PM
No Deer Today: Consolation Prize = Pork
---
Went to the deer lease this morning. Got there very early and heard banging at a hog trap. A big sow was attempting to escape the old trap. She was accompanied by a 50 pound sow. Got the .22 and killed both hogs. Checked the other trap and it held a 65-75 pound boar.
That big sow was very fat.
Thought of the camera after cutting the front feet of the sow in preparation for skinning.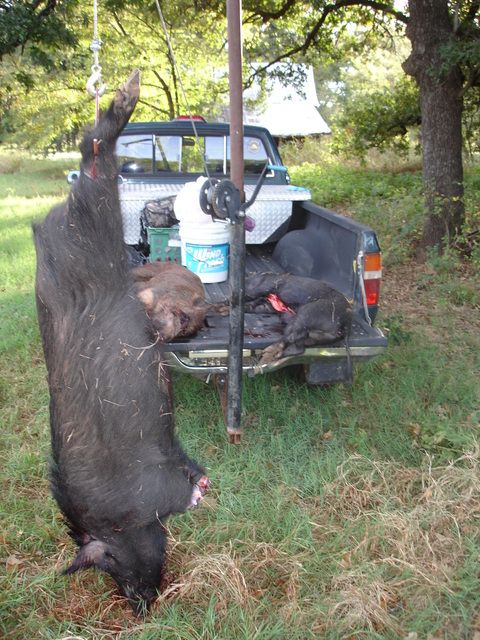 10-28-2015, 12:30 PM
---
You should be quite consoled!
Very much so. We had run out of pork and kept that sow for ourselves. She had a 1" layer of fat.
Did my bit for hog control too: That sow would have birthed seven pigs in a couple months.
Posting Rules
You may not post new threads
You may not post replies
You may not post attachments
You may not edit your posts
---
HTML code is Off
---