300+ Pound Russian Boar
10-18-2009, 05:38 PM
Fork Horn
Join Date: Nov 2008
Location:
Posts: 122
300+ Pound Russian Boar
---
On thursday, October 15th, dad and I left for Cheboygan, MI for a Russian boar hunt, part of my Christmas present. Hunted thursday afternoon and didnt get any opportunities. Friday morning we went out at first light, to try and spot and stalk a boar, but we didnt see any. Later in the morning we started driving out some thick pine rows and saw one hog, but it bolted not offering the bowtech an opportunity. We didnt see anything until we drove out some more THICK pine rows. Dad and i were on opposite sides and he said there was something coming out my side, which turned out to be 3 russian boars. We tried to cut them off but they outsmarted us again!!! We were pretty disappointed, when Larry, our guide, pulled up and said he spotted a hog. We hoofed it to were the hog was heading to try and cut it off. The boar closed the distance to 30 yards and started coming strait at us. Larry told me if he charges to drill him, but i was going to climb the tree instead! When he got to 20 yards he turned and i drilled him with the rage and blood started pumping out immediately! He went 80 yards through some grass and fell over. My heart was pumping and my knees shaking. The russian boar weighed well over 300lbs and will make an awesome half mount on my wall! Here are a bunch of pics! We had a great time at Renegade Ranch and loved the challenge! The hunt was by far much tougher than we expected.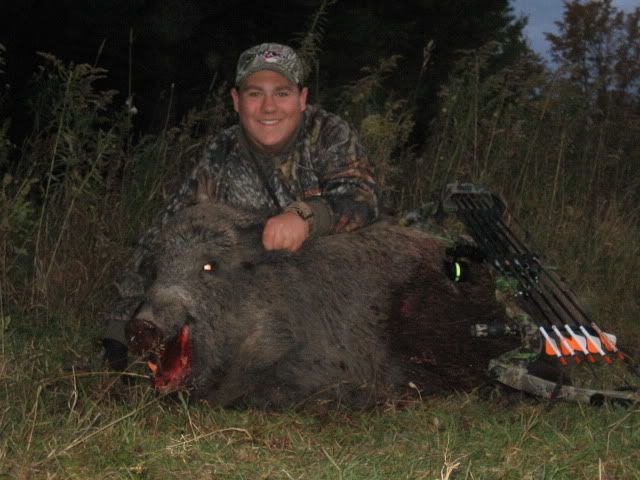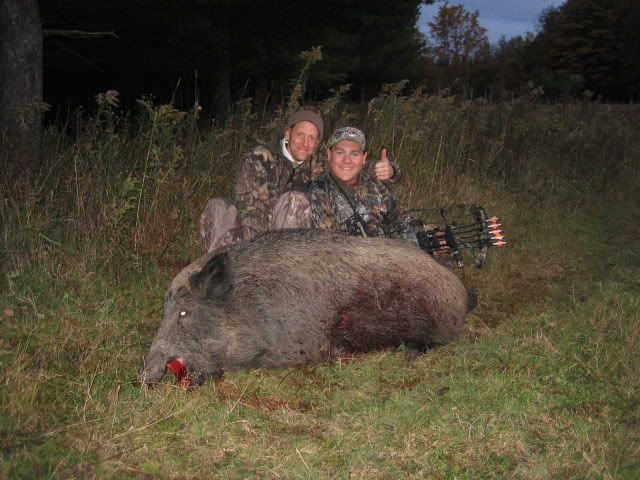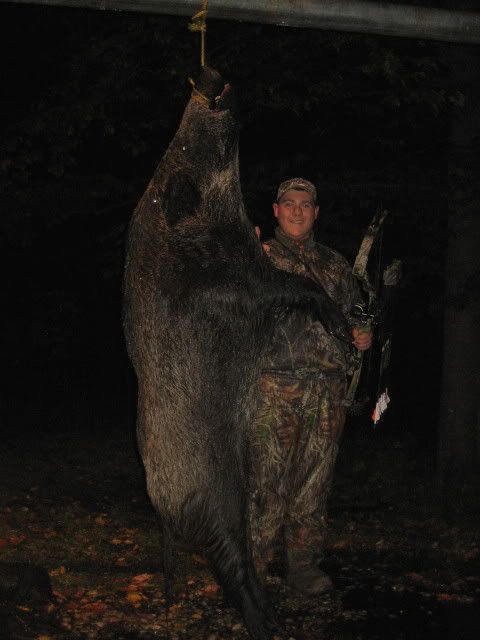 10-21-2009, 01:22 PM
---
thats a nice take right there..it aint ugly enough to be a Russian though...im sure it has some in it but definitely a big one..all the pigs here came from 8 pigs gool ol cris columbus brought over ...so definatly some russian in it im sure..have ya seen the show "pig bomb"...those are nasty bores in russia...they can kill ya after they die(jk)
---
Last edited by halfbakedi420; 10-21-2009 at

01:27 PM

.