muzzle break
05-27-2013, 07:36 AM
Typical Buck
Join Date: Feb 2003
Location: Wichita Kansas USA
Posts: 699
muzzle break
---
I have decided to add a muzzle break to my remington 700 338wm. I have heard the complaints about noise but I am prepared to live with that vs the recoil of this rifle. Any recommendations?
05-27-2013, 11:52 AM
---
How many shots are you going to shoot while huinting ?

At the range; ear plugs plus ear muffs.

Otherwise get a caliber that doesn't have as much recoil, if that's your main concern
---
Last edited by Sheridan; 05-27-2013 at

11:58 AM

.
05-27-2013, 12:17 PM
---
Well some people can't tolerate recoil but want a chambering substantial enough for the job at hand. And a muzzle brake is a way to use a more powerful round with less recoil (other than having a heavier rifle). I respect Kansas for that.
Now, as for a muzzlebrake, any competent smith can put one one for you. But while it does reduce the amount of felt recoil, it greatly increases the noise factor - especially for those on the side of the shooter. There are MBs that open and close which is another option. Open for the range, closed for hunting.
05-27-2013, 06:16 PM
Nontypical Buck
Join Date: Jan 2008
Location:
Posts: 2,186
---
Here's my $.02. I have a Remington 700 in 338 Win. Mag. that I acquired rather recently. I have begun developing a hunting round for this rifle. I have spent hours at the range this spring working on a good hunting load set up. For sure this cartridge does pact a pretty fair recoil.

For me "heavy" recoil is an issue only while shooting at the range. I often use a 444 Marlin "Guide Gun" for deer and feral hogs. While this round is no thrill to shoot at the range, I have yet to even note the recoil on shots a game.

Muzzle brake = loud. For sure if you go that route wear hearing protection.
05-28-2013, 04:32 AM
Typical Buck
Join Date: Feb 2003
Location: Wichita Kansas USA
Posts: 699
---
I decided to go the muzzle brake way after shooting my outfitters 338wm while bear hunting. While it was exceptionally loud during the actual shot on a bear the recoil was a pleasure compared to my personal gun. Both guns are Remington 700s. I am guessing I will go with a removeable brake or one that closes for shooting during hunting. The muzzle brake is more for work on the range and to avoid aquiring bad habits.
05-29-2013, 03:54 PM
Typical Buck
Join Date: May 2003
Location:
Posts: 920
---
Muzzle brakes do reduce felt recoil but in return direct the hot gases and pressure towards the user thus making it louder to the shooter. I have been doing my own for a while now and the other day I modified a brake that I made for another rifle which is now suppressed.
There are many choices in brakes today and most gunsmiths offer installation. If you plan on not running a brake while hunting you also need a thread protector. Just beware that you are hanging a weight on the muzzle and it will change barrel harmonics which can lead to POI shifts.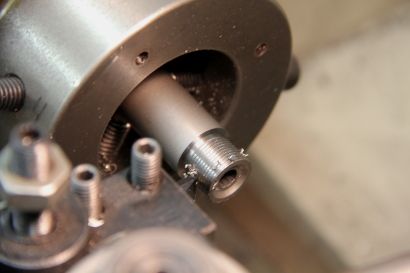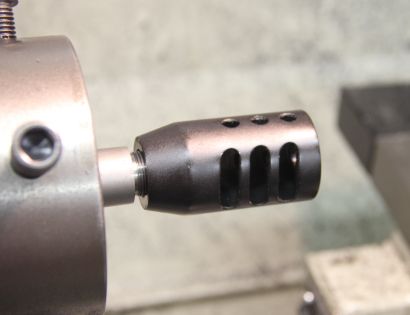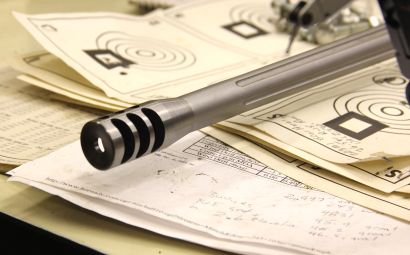 06-01-2013, 12:31 AM
---
I have KDF muzzle brakes on my .300 Weatherby and on my .375 RUM. I also put mercury or mechanical recoil reducers in their stocks.

These tamed the .375 RUM so that it is not unpleasant to shoot, and the felt recoil of the .300 Wby is less than my .270 Win.

Ear protection is highly recommended when shooting a braked rifle, but it should be worn when shooting any rifle.
Posting Rules
You may not post new threads
You may not post replies
You may not post attachments
You may not edit your posts
---
HTML code is Off
---