New rifle stock!
05-01-2013, 05:58 PM
New rifle stock!
---
My new Manners Custom Stock is ready! It's a MCS-T5 with custom camo, ambidextrous thumbhole, and is made from carbon fiber, making it a little lighter at around 2 pounds. In a couple months it will be part of a teflon coated, helical barrel, 7mm magnum rig. This fall it will be traveling with me to Colorado on an Elk hunt. Can't wait to see the final product!
09-25-2013, 06:26 PM
It's finished!
---
It took 8 months, but she's finally home!
My new pride and joy...
CCR 7mm Mag
Manners carbon fiber stock
Stiller Predator action
Hart match grade barrel
Helical fluting
Timney trigger @ 2.5 lbs
Teflon coating
Swarovski Z5 3.5-18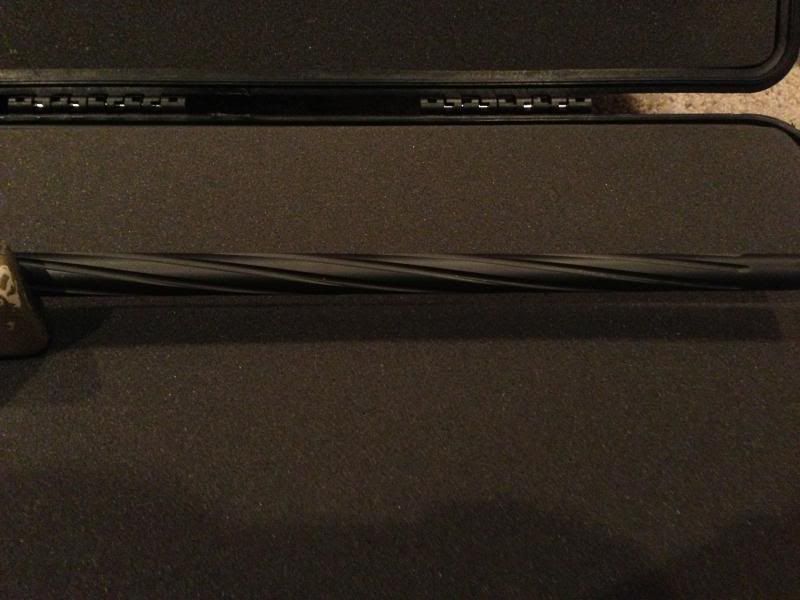 It's going with me on an elk hunt in CO next month. I would love to christen the rifle with a nice bull elk!
09-25-2013, 07:31 PM
---
Thanks Gm54-120!
Hart did the spiral fluting and Stiller did the spiral on the bolt. I don't recall who did the teflon coating. Carolina Custom Rifles built the rifle for me.
it's the best shooting rifle I've ever owned. Here is a 3 shot group at 200 yards. It consistently shoots groups like this.