Broad Head Success
01-07-2008, 09:26 AM
Broad Head Success
---
Thought this would be good to have if we could get you guys to post what Broad Head you used this season or last years season. Post what head you used and how you felt it did, cut size, blood trail, how far it ran. Only kill post and no target results, and stuff that is recent and not things you used five years ago. A good source for guys like Jasonlester to look at for hard facts.
The last two years I used Tekan II's by G5. First BB fell in sight about 30 yards or so. Second deer, the eight point ran about seventy yards. Both had ok blood trails, but they also ran real fast, when the buck stopped for a few seconds before making the final dash he left a good spray on the ground. Both also had great entrance holes and where fully open in impact.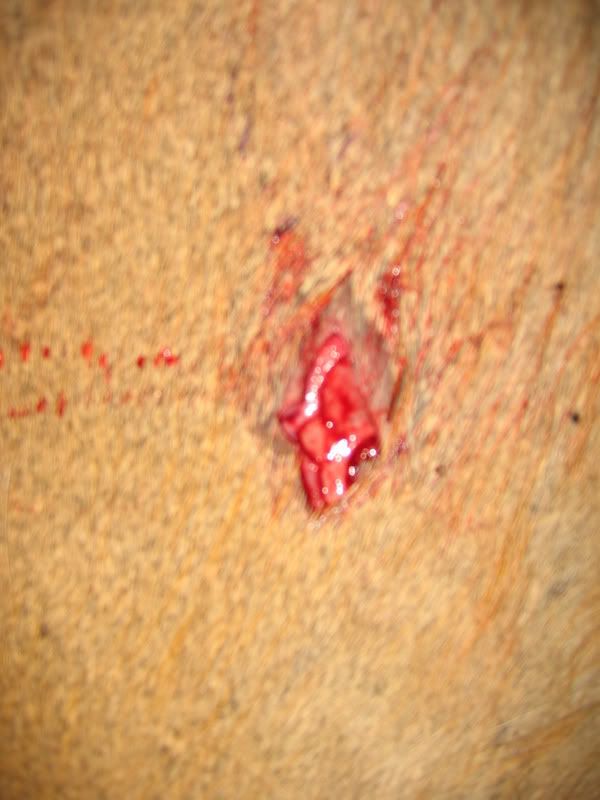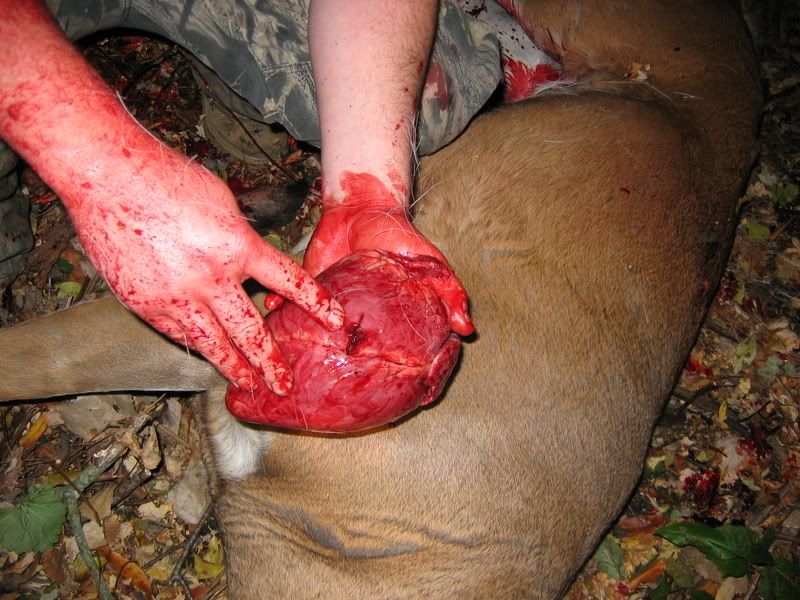 01-07-2008, 02:53 PM
Fork Horn
Join Date: Jul 2007
Location:
Posts: 187
RE: Broad Head Success
---
I took 3 does this year with 3 different broadheads.

RAGE 3 blade. Hit the deer thru both lungs, she ran 150 yards. Not as big of an exit wound as I expected. Found little blood.

RAGE 2 blade. Hit deer in facing shoulder blade came out opposite ribcage. Watched deer run 75 yards then lay down. Deer got up 10 minutes lates and went another 50-75 yards.
Big entry and exit hole but blood trail was spotty.

MUZZY 1OO gr. 3 blade. Hit deer in facing shoulder, exited opposite ribcage. Deer ran 50 yards. Plenty of blood.

You do the math.

Will try slicks next year. Right now MUZZY still #1.

xbowbarry

01-08-2008, 11:46 AM
Join Date: Mar 2006
Posts: 191
RE: Broad Head Success
---
I like the traditional heads. I guess it's because I used to(and still try to) hunt with recurves and longbows. The're cheaper, stronger, and have always done a great job and fly well for me from the crossbow.
This is the bloodtrail from my elk shot this year with the crossbow. This is half the blood (from the right side) and just as much seemed to be coming out the other side (full penetration). He did end up going about 200 yds. with just one lung hit. This was with a 2-blade Zwickey Eskimo.
01-08-2008, 06:08 PM
RE: Broad Head Success
---
Only one deer with archery so far this year, but it was with one of my Wasp JakHammers (1 3/4" cut) like I've been using for years. Right through the heart, and a darn good thing - because the blades never opened!!!!!!!
Went back and found the arrow the next morning and the blades were still banded closed.
Needless to say, I'm back to my other "old favorite" - G-5 Montecs. I've killed a deer or two in the past with Montecs so I don't feel to disadvantaged.

01-08-2008, 06:40 PM
RE: Broad Head Success
---
I whacked a year and a half doe at 15 yards with a G5 Striker sent from my Exocet 200. A raking shot that ended up who knows where (didn't find the broadhead) and it dropped on the shot. Same thing at a doe (30yards+) with my Vulcan and Magnus Stingers but through the ribs. Didn't have to track an inch this year!
01-08-2008, 06:53 PM
RE: Broad Head Success
---
Been thinking of trying the G-5 Stryker out of my Phoenix. Looks like it should be about the same performance as the Montec, but the ability to replace blades could be nice if I don't feel like a sharpening session.
Dnk - How sharp are they out of the package, and how do they shoot compared to field points for you?
My Phoenix put the Montecs right in the group with field points for me.

01-08-2008, 07:08 PM
RE: Broad Head Success
---
Mike, they have the same POI out of one bow and about a 1/2" off from another) and the blades are stupid, scarey, sharp and the point of the broadheads are sticky! The blades do not dull easily. The Montecs do look stronger. I have some 125 gr Montecs right now that I will be testing later this year. I have some 125 Montecs and they do fly really well. The only other thing I can say is that I think the Montec can never be sharpened as sharp as the Striker. The blade angles are not as extreme on the Montec. When you handle the Striker you will understand.