flint blade, antler handle knife for sale
06-09-2010, 08:37 AM
Spike
Join Date: Jun 2010
Location: Bowling Green, KY
Posts: 5
flint blade, antler handle knife for sale
---
I made this knife and it could be very similar to what the people before us would have used. I SAID I MADE THIS KNIFE!!!! It is as real as it gets, but it isn't old. I am proud of my hobby trying to duplicate the tools used by native people, and will not ever try to sell anything as old.... my work is authenic, just new. The blade is Texas flint and the handle is whitetail deer antler. The blade is 5" long, the width is 2" and overall 10 &1/2". I am asking $50 shipped to your door, lower 48 only. Thanks for lookin' By the way here is a link to my unfinished website with more pics, if anyone is interested.
http://modernprimitives.webs.com/
06-09-2010, 03:05 PM
Spike
Join Date: Feb 2003
Location: Branson Missouri USA
Posts: 40
---
Very cool. You did a great job. Here are the real deal. Theses are Paleo and Archaic pieces from my collection. I nap flint too. My father was full blood Cherokee.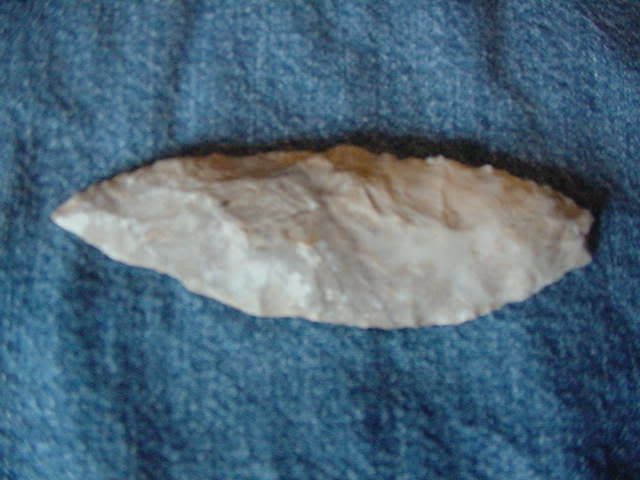 Here is a Paleo knife, 8,000 to 10,000 years old that I set into a handle in the traditional way. I made the handle, sheath, and beads on the necklace.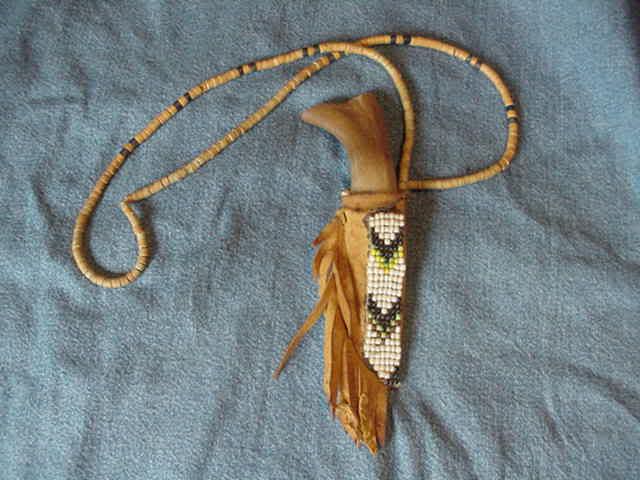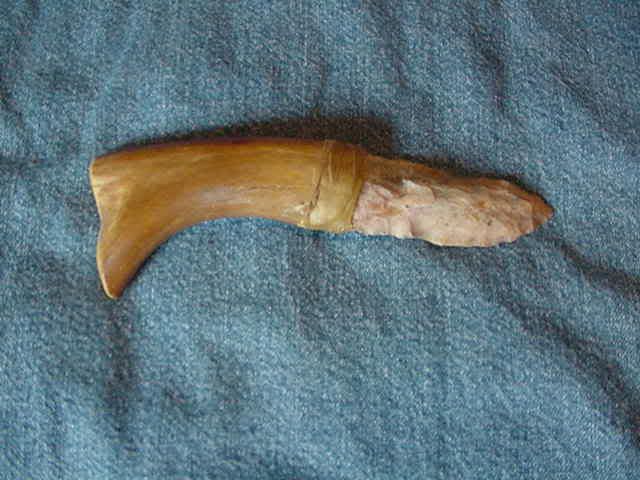 Posting Rules
You may not post new threads
You may not post replies
You may not post attachments
You may not edit your posts
---
HTML code is Off
---